News
SCALING NEW HEIGHTS
11th January 2019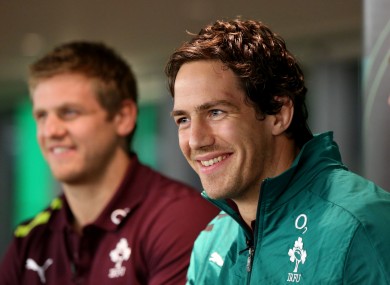 When Mike McCarthy first joined up with the Irish camp under Declan Kidney ahead of the Six Nations in 2011, it took a few of the players by surprise. Not that his inclusion was unmerited, but the way in which he bounced about an unfamiliar room belied his 6' 5 frame and inexperience of the set-up.
Effusive and evidently chuffed to be involved, McCarthy set about meeting and greeting everybody within his considerable reach. From day one, this character was unlikely to be forgotten.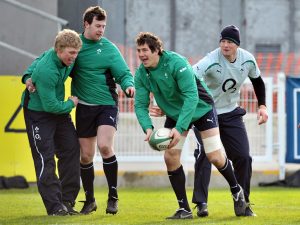 It's now almost two years since McCarthy was preparing for one final rugby challenge in Narbonne before injury forced him to bid adieu to the sport entirely. His fate prematurely sealed by a succession of injury problems.
"I've barely touched a ball since," the London born lock tells us. "I can almost tell you how many times. Recently I was walking behind the posts as one of the guys at Newcastle Falcons was doing some kicking. I kicked a few back and had one big pass.
"I still got it mate."
Even in retirement, McCarthy continues to explode with energy. His new role with the Rugby Players' Association (RPA) in England sees him traverse the country on a regular basis, but he is enjoying his new purpose and establishing a new identity. As a Player Development Manager for Newcastle Falcons and Sale Sharks, McCarthy has struck up an immediate rapport with the players.
"I'm only in about six months but I'm really taking to it. I'm trying to help the guys put themselves in the right position for that time when they may have to transition through age, injury or if they're out of contract. I find that I can relate well to them on the things they are experiencing, provide help, give a bit of an insight or a steer.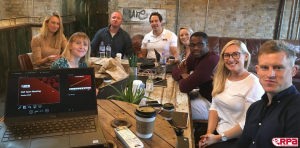 "When I retired I worked closely with Ella McCabe at Rugby Players Ireland and learned a lot from how she works. She was really helpful throughout my transition and then in preparing me for the job. She still checks in with me regularly. Everyone at the RPA has been extremely supportive since I've been here, but it's also a bonus to know that I can shoot the breeze with her if I need to."
McCarthy has also picked up the phone to Marcus Horan who operates in a similar capacity out of Munster Rugby. In the coming weeks he will have ample opportunity to pick the former Munster prop's brain a little further as the pair attempt to scale Killimanjaro alongside Shane Byrne and Stephen Ferris led by Earth's Edge in aid of the IRFU Charitable Trust.
"When I heard that Marcus was getting involved, I knew that it would be a great opportunity to chew the ear off him. He's very experienced in the role now and has been very forthcoming with tips and advice. He'll be glad that I'm camping with Fez so that he can get a break… although he has Shane in his tent so that will be interesting!"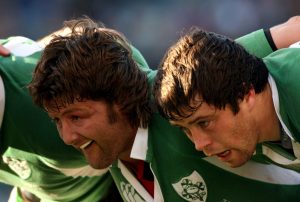 Over the two-week trek, it is inevitable that the quartet will share stories of their respective careers. No doubt they will recall many quirky memories, but in their own time they will also reflect on what Mike Ross recently referred to as 'the coolest thing you'll ever do.'
"You have to accept that you're never going to replicate that buzz of running out into a big stadium with your mates, or that feeling when you go back into a winning dressing room," McCarthy says regretfully. "But it's vitally important that lads keep training, keep fit, both mentally and physically. The motivation to keep that all in check has to come from setting yourself a goal.
"That's why I'm very excited by the challenge," McCarthy explains. "I've been keeping an eye on Damian Browne and some of the stuff that he has been doing is incredible. I'm not saying that I'll be taking him on anytime soon but having these smaller challenges to keep me ticking over is great. You miss the buzz of rugby, the adrenaline rush – it's ingrained in you. I'm still competitive, it's just the body can't do what it once did."
While his own preparation for the climb hasn't been perfect, McCarthy remains quietly confident. Short runs and light weights are unlikely to benefit him greatly on the highest free-standing mountain in the world, but it is very hard to prepare for 7-hour hikes.
"My main concern is the altitude sickness. You might be a clean-living elite athlete and still struggle, while an unfit chap who smokes 60 a day pushes on. We're also bigger lads and carry more muscle mass and weight, therefore the higher we go the more oxygen we're going to need. It can be very debilitating. It can affect everyone differently. That's been at the back of my mind a bit.
"But Cheryl Cole has also been at the back of my mind. If she can do it, surely I can!"
Incidentally, McCarthy has moved closed to the former XFactor judge in relocating to Tyneside upon taking up his position with the RPA. He admits that it is nice for his wife Jessica and their two children to be closer to family but acknowledges that he misses Ireland.
"We lived in Galway for six years and absolutely loved it. When we were there, we thought it'd be the place we'd settle. Then we moved to Dublin, we loved that and I thought I'd be there well into retirement. I used to love heading out to Dun Laoghaire the day after a game at the RDS. I'd go for a dip in the sea and then pop into the market. It was my little routine. You find that you miss the little things.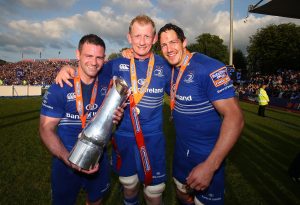 "Obviously, I miss the people I played with too. I was doing TV recently when Leinster played Connacht and Leo Cullen invited me into the changing rooms. It was a lovely gesture and I was thinking it'd be nice to catch up with the lads, but for most players, as much as it is tempting to go back in, you have to keep your distance.
"I do miss Dev Toner though."
McCarthy scaled many heights with the 62-times capped Toner, but as the second-row prepares for another jaunt at the Six Nations title, his former lieutenant is aiming for a different level entirely.
Back to News
Latest Posts