News
Saturday Sevens at 7am!
06th May 2020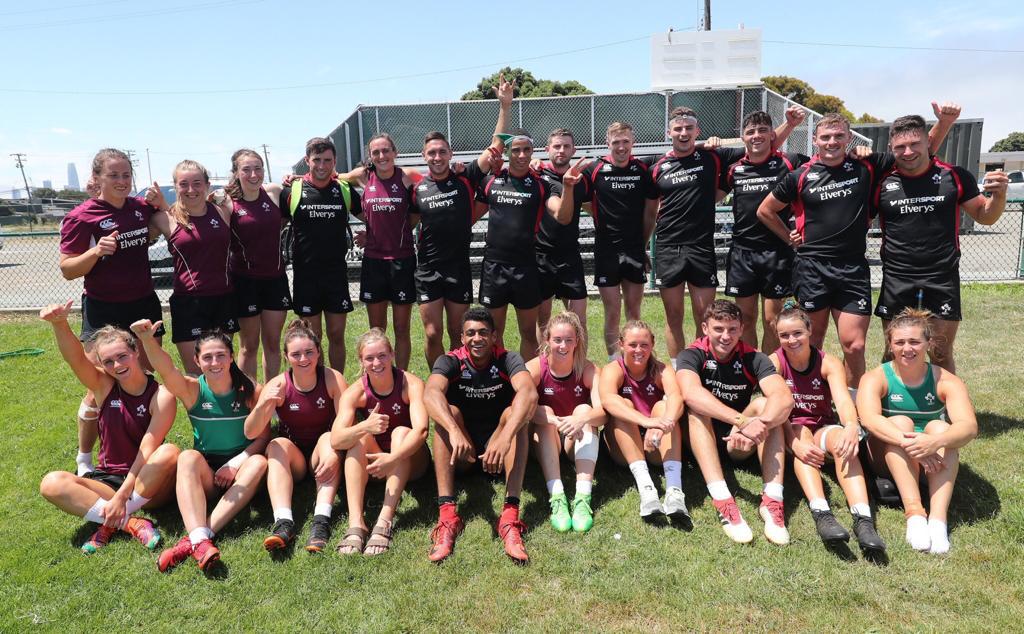 Recently, we took the time to review what was a peculiar April 2020. No rugby may have been played but there was plenty to look back on fondly, as players at every level gave of themselves to various charities.
Next up, members of the Irish Women's and Men's Sevens squads will host a HIIT (High Intensity Interval Training) session online in aid of Pieta House on Saturday morning at 7am.
"We usually do something every year," says Stacey Flood who, along with Ashleigh Baxter, has been a driving force behind the initiative. "It has been our way of supporting our teammate Hannah Tyrrell and there's a few others involved with our squad who think very highly of what Pieta House do. We're doing it for all of them too."
It seems Flood and Baxter have also been impressed by the amount people have been doing for various charities. With the novelty of baking and other lockdown activities having passed, their attentions turned towards rallying the troops for Darkness into Light. Yet as their idle minds raced with weird and wonderful ideas, the answer was staring them right in the face.
"We were seeing a lot of people doing good and getting involved with charities over the past few weeks especially," the Dubliner says. "So, Baxter and I got talking to the rest of the girls and we all felt we should do something. I didn't know what that was but it came to us on one of our Friday HIIT workouts which we do as a team. Why not run one for everyone on zoom?!
"Obviously, Darkness into Light as we have come to know it can't happen this year so we felt it might be an opportunity to put our own twist on it. The Sunrise Appeal will have people getting up early anyway and then they can log in to our session! We have it running really well so thought it might be a nice idea to share it and give people a little look into our world of pain!"
Getting up and at it early has been part of Flood's approach to the lockdown period. Before she sets about preparing a nice breakfast, usually she'll have already banked a 5km run. Although long-distance running is not her favourite exercise, anything that helps to pass the time at this stage is welcomed.
"I've seen some of the 5k times going around and was wondering if I was missing out on something! Sure someone beat the Olympic record there recently didn't they?! Then I found out you can pause your watch, have a little stretch and chill out before taking off again!
"Everyone has their preferences. I prefer quick and sharp sessions. That's why we have set up our workout like a Sevens game. We'll have our warm-up with two seven-minute halves, split by a two-minute break. We'll close it off with an extra-time finisher and a cooldown! It'll be a nice way of raising awareness of our game too!
"The most important thing is for people to remember why they're doing it though. It's a difficult time for people out there and supports like Pieta House don't run themselves. We're looking forward to helping out!"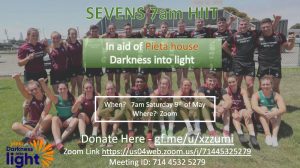 Join in on the session here! (Meeting ID: 714 4532 5279)
To donate, click here.
Back to News
Latest Posts