News
RUTHLESS AMBITIONS
24th July 2017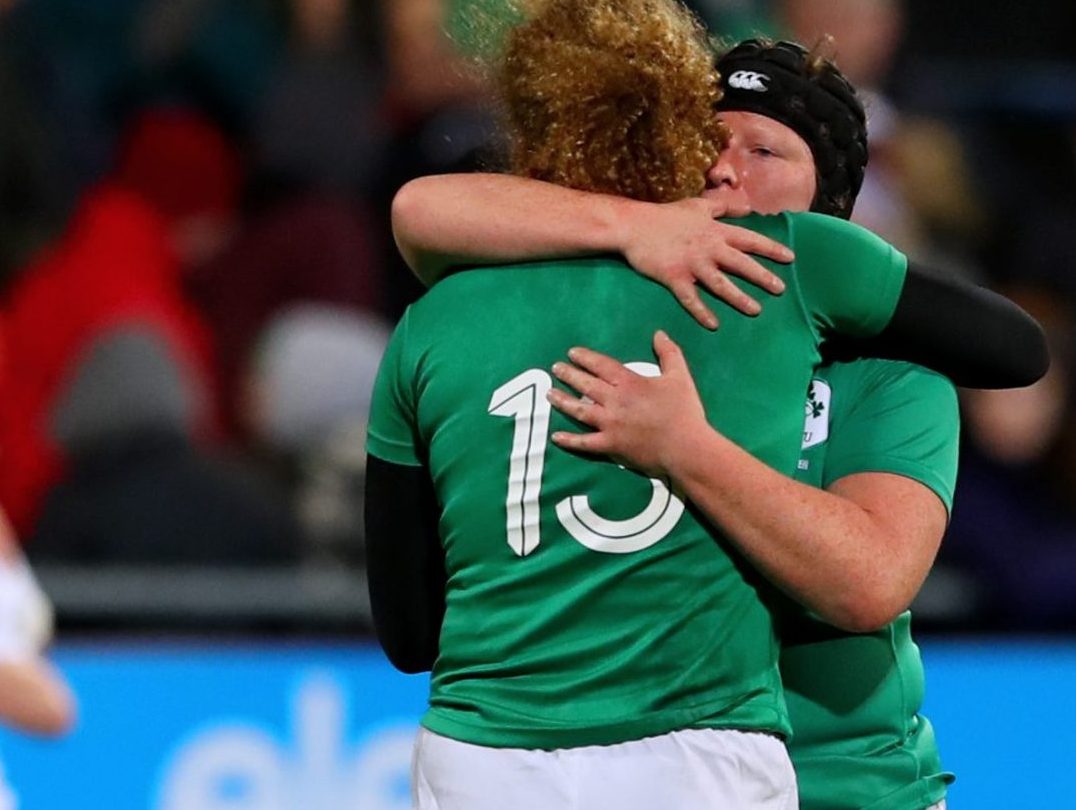 The American writer Charles Bukowski once wrote that "sometimes you climb out of bed in the morning and you think, I'm not going to make it, but you laugh inside — remembering all the times you've felt that way."
Many of us would be inclined to agree as we swoop to nudge the snooze button for the third time.
But on the chance that you have been on the College Road in Galway at the crack of dawn these past few months, you'll have seen a troop of ladies making their way into the Sportsground.
They have little time for the scratcher.
"The changing of the guard is at 7.30am," Connacht and Irish prop Ruth O'Reilly explains. "We have to be in and out before the senior lads arrive so my alarm goes off at 5.05am. Once we get our session in, it's off for a full day's work!"
Having this week been named in Tom Tierney's World Cup squad, O'Reilly's personal sacrifices seem to have paid off.
"It was a little bitter sweet to be honest," says a slightly uncomfortable O'Reilly as we congratulate her on the news. "Some of the Galway based crew didn't make it so I'm gutted for them. Sport is cruel and that's before a whistle has even been blown. Many of the young ones have as many caps as me by now but I've been around a long time and I've seen it all, including a lot of disappointment. I'd like to think they can come to me for a bit of help, guidance and tough love if they need it. It has been a team effort but it's down to the rest of us now to go out and represent them and all the hard work that they have put into this."
That's just Ruth O'Reilly. The mammy of the group.
Since she started playing rugby in her first year at University College Cork because she felt obliged to try something new and random, O'Reilly has become something of a mainstay on the Irish women's rugby scene. From her first outing with UCC through to her unfailing commitment to Galwegians, Connacht and Ireland today, O'Reilly has overseen "so much frickin' change" in the game.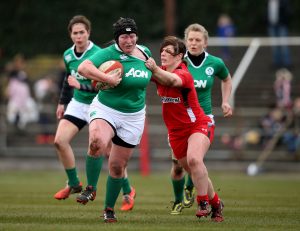 "When I first started, I hadn't a clue what I was doing. There was a couple of girls who had played before and had half a notion of what they were at, but for most of us the rugby was secondary. It was all about the people and the craic. We were living the life! That meant that standard of our play wasn't great of course, but as the profile of the sport increased we began to attract some actual athletes from other sports!"
Having watched from the other side of the fence in both 2010 and 2014, O'Reilly will hope to see some action against Australia (August 9), Japan (August 13) and France (August 17) in front of unprecedented crowds at UCD and, fingers crossed, the Kingspan Stadium. It seems a long way from when she first ventured up to the quiet rugby stand during Freshers week.
"I wasn't in any way sporty back then" O'Reilly confesses. "I was a bit of a plodder. I did some gymnastics in primary school, but I wasn't even great at that. To be honest I was a complete nerd. We did a lot of hiking as a family, but that was about it in terms of physical activity! Even though I'm from Tralee, I never got involved in the GAA or anything so the discipline of training was very foreign to me. The books were always the priority in my house. As soon as I went to college though, that went out the window a bit!"
Heading to Cork to study for a commerce degree, O'Reilly was intent on letting off a bit of steam. Little did she think that there'd be some blood, sweat and tears too.
"Joining the rugby team in UCC was all consuming, particularly from a social perspective. But that's not to say I didn't take it seriously. If I do something, I do it right. I wouldn't have notions of grandeur. I'm not a standout player, I've no real natural ability, but I have tried to work hard. It turns out, if you stay at something long enough you can become half decent at it! So I decided to stick with it. When I finished college I knew I wasn't good enough for Munster so when I heard that Connacht were crying out for players, I went up there on a whim and linked in with Galwegians."
As the years passed by different players came and went and were picking up Irish jerseys along the way. O'Reilly remained on the fringes, with her organisational and administrative work garnering more praise. However, exposure to the habits of Stephanie Dowling, Nuala Ni Chadhain and Carol Staunton certainly impacted on her. Seeing them put in lonely hours of extra work prompted her to join in, if only to keep them company. Soon though, the programmes prescribed by the Irish coaching staff became part of the prop's daily routine. Having been involved in the clerical side of the game for many years, O'Reilly was suddenly getting noticed for her on-field exploits.
"I was a bit all over the country for a while. I enjoyed my time with Galwegians so much that I didn't want to leave, so I was commuting from Portlaoise for a while, then I moved to Athlone and back home to Kerry. It wasn't conducive to my game. I struggled to make training, I put on weight, I was unfit. Moving out west was a big change in terms of me taking the sport seriously."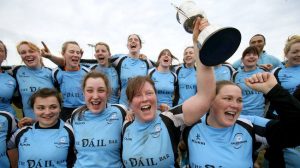 Now working as the Marketing Manager for Neuravi, a Galway based company that develops innovative medical devices for neurointerventional therapy, both O'Reilly's working and sporting careers are very much on track.
"My employers have been very understanding. I was up front and honest with them since I came here two years ago and told them that I had my sights firmly set on this World Cup, so they went into our relationship with eyes wide open.
"I do think that sportspeople are of great benefit to any organisation," O'Reilly adds. "We are constantly trying to meet high standards. It's a certain personality type that pushes themselves towards being an international athlete. Hard work and dedication is second nature to them. If they can find themselves in a role where they can bring those characteristics to the fore, then it's ideal.
"It's becoming increasingly difficult to have a meaningful career off the field though. There are a small number of us who have managed to maintain high pressure jobs aswell as this all this training. I suppose I've known no different. The importance of things happening when they're meant to is crucial. You can manage one hiccup, but if something else lands on your desk then you could be kybosh for the week. I have a body of work that has to be done by the end of the week, regardless. I see a hundred and one other things I'd love to get stuck in to here at work, but I can't. There's no point in crucifying myself ahead of what will be the biggest stage I will ever play on."
As one of five Connacht representatives in the squad, O'Reilly heads up a bit of a boon for the sport in that part of Ireland. However, both Munster and Leinster still lead the way in the interprovincial stakes. Interestingly, two Galway women (Cliodhna Moloney and Ciara Cooney) are to the fore of the latter's efforts.
"We're very open at Connacht. We're open to the straggler or castaway. That's how we have survived. We pride ourselves on taking someone in and looking after them. People are now beginning to see it as a good pathway in the game. Each has to find their own. If that's in Limerick or in Dublin then fair play to them. We have a really good structure in place at Connacht now, good coaching, great camaraderie and a family spirit. That's something I'm keen to maintain. It's what I love about the rugby community."
Throughout our conversation it becomes eminently clear that O'Reilly views rugby in a very broad and communal sense. As someone who has fully embraced the sport from both sides of the fence, O'Reilly's enthusiasm for the game at large is bound to have an infectious effect on her teammates in August.
"The fact that you can head into UCD of an August afternoon and watch a World Cup game is massive for our sport. There's an eclectic mix of players there for people to get behind and support. Hopefully there'll be a 12 or 13 year-old girl who goes along and identifies herself with someone on the team. I hope that it sparks something in them, a can-do attitude, whether that's realised through them playing rugby or in doing something else, that'll be the biggest legacy."
In time O'Reilly will finally be able to rest up and reflect on a wonderful journey.
But not yet.
Not yet.
Richard McElwee
Back to News
Latest Posts