News
Rugby should not be a Barrier to an Education
28th December 2020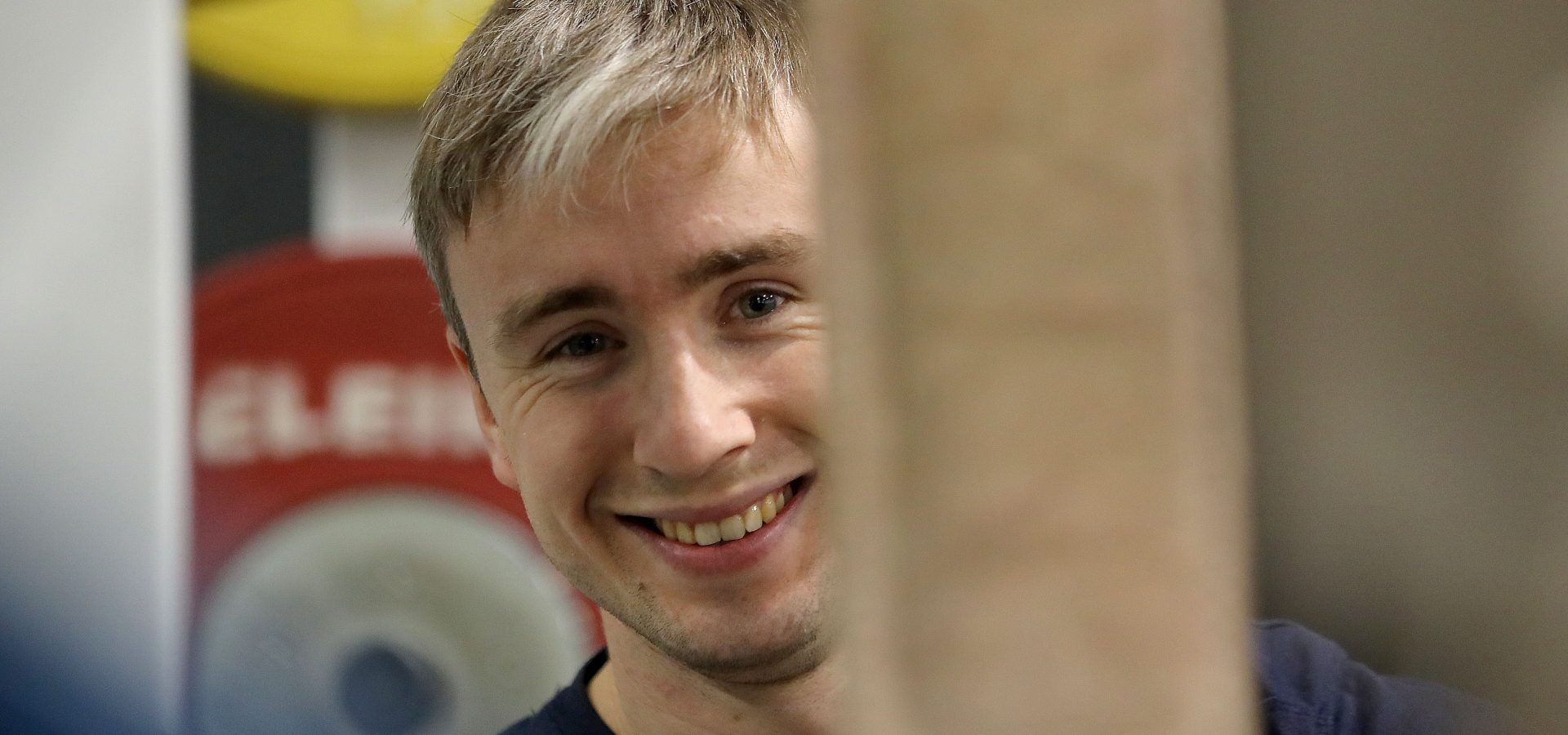 Sitting in his scrubs, Angus Lloyd puffs his cheeks as he brings another long day in surgery to an end. After a brief pause to gather himself, he removes his facemask and takes other utensils from his pockets. His weary limbs are aching but he chooses to ignore them as he reaches for his gear bag.
His days are nothing like what he had become used to. And yet, so much of it is the same.
"On one level there's no comparison," Lloyd tells us, having left Connacht Rugby in May to qualify as a medical doctor from the Royal College of Surgeons (RCSI) in Dublin. "On another, they go hand in hand: the pressure, the mental challenge, the interactions.
"As much as I enjoyed that challenge, when push came to shove, the most important thing for me was getting my degree finished."
Thrust onto the frontline at the height of the pandemic, Lloyd has had little time to reflect on a nomadic rugby career that took him across the country and back again on an almost daily basis. Indeed, throughout that time, his studies were facilitated by the sides with whom he played – an indication of the high esteem in which he was held.
Andy Friend was one such admirer. Despite being aware of the Dubliner's extensive commitments, Friend sought him out and offered him a deal to return to professional rugby following brief stints with Ulster and Munster. Desperate to take up the offer yet unwilling to postpone the final year of his studies, Lloyd set out a plan and had both RCSI and Connacht Rugby meet in the middle.
"Friendy just gets it," Lloyd says. "His own life experiences have enabled him to appreciate the bigger picture. He takes a keen interest in what was going on with people away from the game and is a believer that if things are going well off the field, they will go well on it. He knew that giving me some leeway was important.
"I never felt that people begrudged me for that or felt that I was getting special treatment," Lloyd notes. "If anything, I'd like to think I was respected for what I was doing. I still put in the hours and never missed a pitch session. If I missed a gym session in the afternoon it was because I'd done it at 7am and was already on my shift in hospital.
"I really believe that where someone aspires to play sport at an elite level, they should always be given every chance and opportunity to pursue other interests too because that's where they'll ultimately end up. Personally, there was an escapism to it all too. I didn't have the time to dwell on either. I got away from one to do the other and avoided being consumed. Unfortunately, that's what happened to me in Limerick."
It was following a 2016 trial game for Munster that Lloyd signed his first professional contract, albeit with Ulster. Yet, just a few weeks later Anthony Foley was shorn of options and put in another call to Lloyd who had only been capped once by the northerners.
Having postponed his studies at RCSI for the season, Lloyd was desperate to make the season count. While he kept things ticking over with a postgraduate course, his energies were almost entirely focused on his game. However, already some months into the season and without a senior appearance, Lloyd was beginning to lose faith.
"You can end up going through the motions when you're not a first-choice player and sadly holding out for someone to get injured to get your chance. I went from months without being involved and losing complete interest to getting a shot near the end and doing quite well. Frustratingly, it was too little too late and with James Hart coming in I wasn't offered a contract.
"Everything weighed quite heavily on me during that season at Munster. Anthony Foley had just passed away too and it became very easy to be consumed by all things rugby. Just like how you can lose the run of yourself when things go well, you can get caught up in it all when it's going badly and I started obsessing over small things.
"People tend to forget about the guys who aren't on the teamsheet every week. They're arguably under as much pressure as the guys who are. They are lads who go into training every day thinking that any little mistake is going to put an end to your hopes of being in the team at the weekend. Imagine putting yourself under that much strain?"
Although disappointed to be out of the professional game once again, a run of matches towards the end of the season meant Lloyd was relieved to have finally proven to himself that he could cut it at senior level. He returned to RCSI with renewed focus having turned down approaches from abroad. Medicine remained his ultimate goal, for others rugby would always be the final destination.
Yet when Andy Friend came calling 18 months later, the chance to show his hand again proved too hard to ignore. However, this time he was determined to carry his medicine studies through with him upon moving to Galway. It was a costly way of doing things but helped by the Goodbody Personal Development Bursary, he was ready for the challenge.
"Doing flat-out medicine while playing rugby is not possible without concessions and sacrifices. It was a challenge, no doubt about it. I remember going to Moscow with Connacht last year and we were given time to explore, see the sights and enjoy the local coffee. I had quite a bit of work to do so I stayed in my room to study.
"It was a little tough. In another world I would have loved to embrace it all and give of myself in every way. Unfortunately, the demands of my course meant it simply wasn't possible. There are moments I reflect upon but now that I have the degree, I don't regret my choices. Those little sacrifices add up."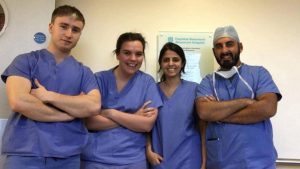 He recalls several conversations with teammates over the years in which he found himself pleading with them to pursue other goals. While some have since scaled the heights for club and country and will argue justification, he knows of several others who have been released in recent seasons with nowhere to turn.
"To be honest, I was taken aback by how little some lads had going on," he admits. "What are the odds of carving out a proper career these days? To me it's such a gamble. Rugby players are young lads who have so many opportunities available to them through the like of Rugby Players Ireland and yet they choose to shut them off.
"Why did I bother? Well, like any young lad playing rugby had always been a dream of mine so I wasn't going to let it go easily. If anything this whole pandemic has taught me that I won't be giving rugby up anytime soon. It plays such an important role in my life, irrespective of the level.
"I've a lot to thank it for. It exposed me to some of the best minds in the game. People who are used to dealing with high pressure situations, people who can communicate effectively, lead and influence others. Some of those who I've met through rugby have left the greatest impression on me.
"I used to be very nervous before games. It didn't matter if it was the Champions Cup or Clontarf J1s. I think it's the times when you're most vulnerable that the real leaders are made known to you. They know what to say to you in those moments. Jarrad Butler was incredible, Conor Murray and Felix Jones helped me out a lot, while Keith Earls was always a good man for a quiet word before a game.
"They are small moments, but they are impactful moments and I have them in my current career too. Patients are extremely vulnerable. They don't know what they're facing into and when I go to have a quiet word, I'm always brought back to those moments before a game and what I'd like to hear.
"While you can't compare medicine with rugby, I found it complimented my sporting career and vice versa. I wouldn't have got to where I am without the other."
Back to News
Latest Posts