News
RUGBY PLAYERS IRELAND AT MENTAL HEALTH & WELLBEING SUMMIT
13th October 2017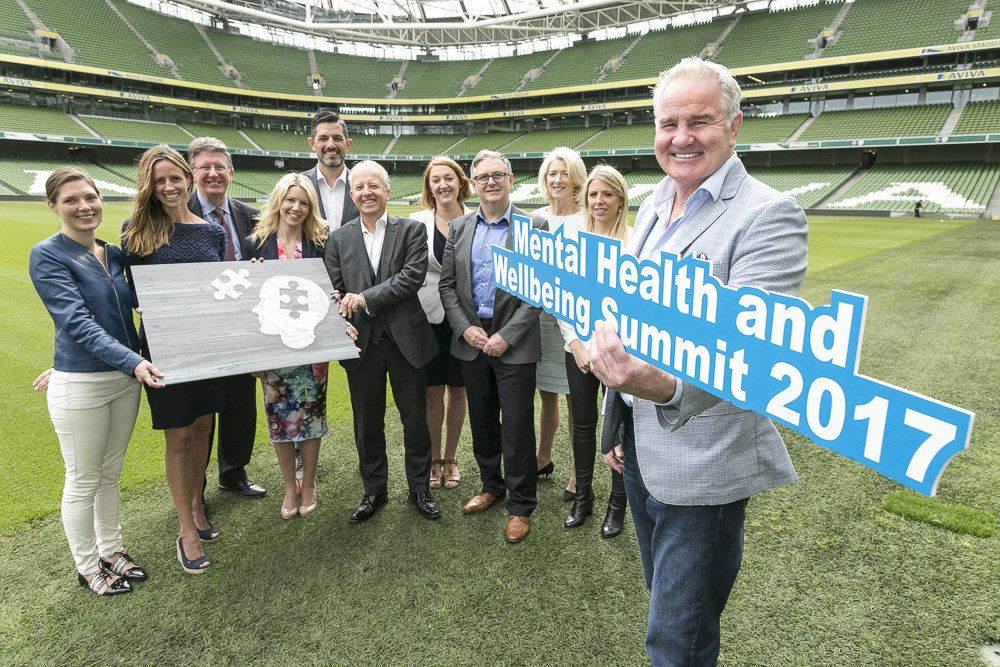 Today the 2nd annual 'Mental Health & Wellbeing Summit' will take place in the Aviva Stadium.
The event is the culmination of the mental health awareness messaging that we've seen and heard throughout Mental Health Week (October 9th – 14th 2017). The objective is to make mental health information and education accessible to people across all sectors of the community.
Organisations such as the Defence Forces, An Garda Siochana, the HSE, the Department of Justice, Sport Ireland and Rugby Players Ireland will be in attendance. Together with members of the public and students from a range of colleges nationwide, they will learn about and discuss the management of mental health both at work and in the homeplace.
As the campaign manager for "Tackle Your Feelings" Créde Sheehy-Kelly has been invited to speak at the summit alongside Clinical Pyschologist Dr. Eddie Murphy, who also acts as an advisor to the campaign. As a Sport and Performance Psychologist, Créde has extensive experience working with professional and elite athletes to enhance their performance and support their welfare. Her workshop at the event seeks to use the lens of professional sport to explain how we can inspire more people to become proactive in looking after the wellbeing. Créde will also demonstrate some sports psychology strategies that can be applied practically to develop resilience and optimise mental wellbeing in our everyday lives.
Back to News
Latest Posts