News
MSL Motor Group Empowering Ireland's Rugby Players
15th August 2023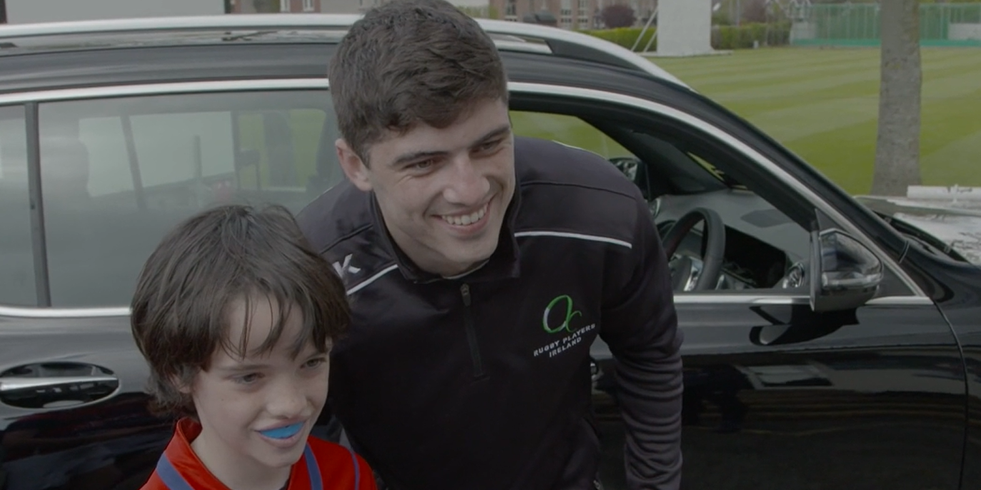 Rugby Players Ireland, the leading representative body for professional rugby players in Ireland, is thrilled to announce a partnership with MSL Motor Group, the family-owned business dating back to 1959. Together, they proudly stand behind the exceptional talents of Ireland's rugby players as they gear up for a busy few weeks.
In a video to launch the partnership, Leinster and Ireland Rugby international Jimmy O'Brien features alongside young members of Clontarf Rugby Club, who share in Jimmy's dream to go green – with a nod to the unmistakable EQB, the electric vehicle that symbolises the future of sustainable mobility.
As he prepares to represent his country on the global stage, O'Brien's dedication, determination, and commitment to excellence epitomize the essence of both Rugby Players Ireland and MSL Motor Group, who both aim to empower and support Ireland's rugby players at every stage of their professional rugby journey.
James Larkin of MSL Motor Group expressed his enthusiasm for the collaboration: "At MSL Motor Group, we take immense pride in our heritage and our commitment to delivering top-tier, luxury experiences to our customers. Aligning with Rugby Players Ireland and supporting a phenomenal athlete like Jimmy O'Brien allows us to extend that passion for excellence into the realm of sports."
Rugby Players Ireland's CEO, Simon Keogh added: "This partnership with MSL Motor Group holds great significance for our organisation and the professional rugby community in Ireland. We share a common vision of fostering growth, inclusivity, and support for our players. Jimmy O'Brien's versatility, brilliance on the field and admirable dedication to the sport make him the perfect representative for this exciting collaboration."
Back to News
Latest Posts