News
RUGBY LEGENDS TO HELP RUGBY GREAT
03rd January 2019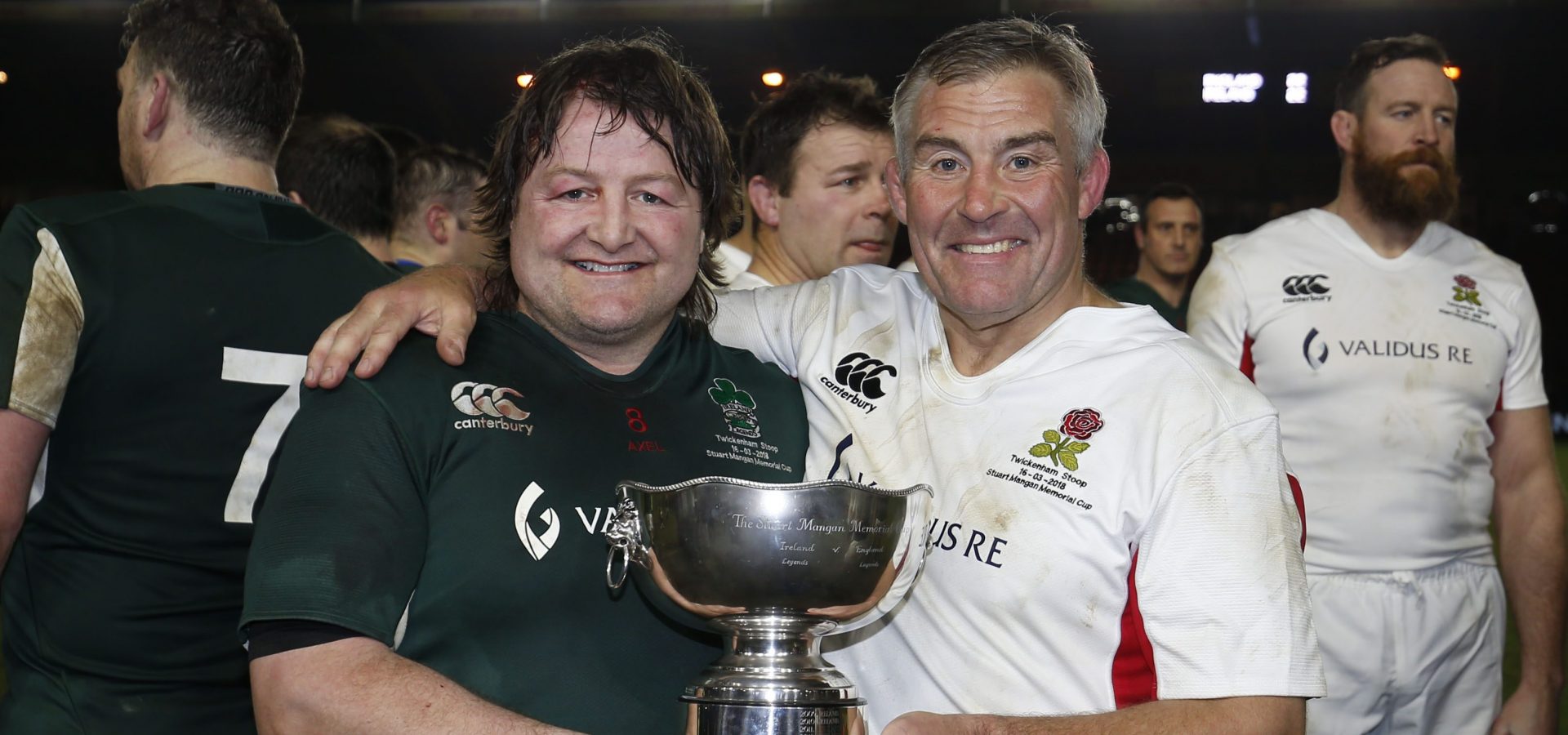 Funds from 2019 #Rugby Legends fixture will go to the My Name'5 Doddie Foundation
On the eve of Ireland's Six Nations curtain-raiser, some of the top personalities from the rugby community will descend on the Dublin venue for the annual Ireland v England Legends game on Friday, February 1st at the RDS. A feature of the rugby calendar, the event raises money for rugby related charities.
Led by Shane Byrne and Len Dineen, the fixture has raised over €1,000,000 since it first kicked off in 2009. The last time it took place in Ireland, almost 15,000 people packed out the RDS as all the rugby greats lined out to celebrate the memory of Anthony Foley. This year, former Irish internationals Gordon D'Arcy, Malcolm O'Kelly and Mick Galwey will tog out alongside World Cup winners Jason Leonard, Josh Lewsey and Mike Tindall in aid of the My Name'5 Doddie Foundation.
In June 2017 it was announced that Doddie Weir, the former Scotland international, had been diagnosed with Motor Neurone Disease (MND). Weir, a Lions tourist in 1997, established the My Name'5 Doddie Foundation to aid research into MND and to support fellow sufferers.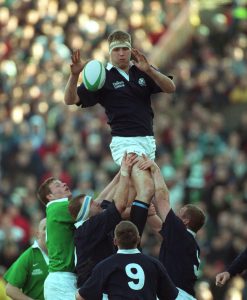 Weir, who won the World Rugby Award for Character recently, said: "I'm very humbled by this gesture. I would have played with a lot of the guys who will be on show on the night and I will be very interested to see how they get on! Some might want to start warming up soon!
"Life after rugby presents can present different challenges, but on occasions such as these we have the opportunity to link back in, check on each other and have some fun while we're doing it. I'm hugely appreciative of the effort that is being put into the game and wish all those taking part the very best of luck! It will do great things for those suffering with MND."
Ireland Legends v England Legends will contest the Stuart Mangan Memorial Cup at the RDS on Friday 1st February at 7pm; tickets are currently are available from €10 on Ticketmaster.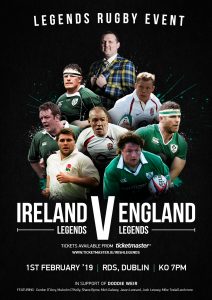 All monies raised will be donated to the following charities:
Rugby Players Ireland Foundation
Irish Motor Neurone Disease Association (IMNDA)
Back to News
Latest Posts