News
RUGBY BUSINESS KEEPS THE SUNNY SIDE OUT
10th November 2017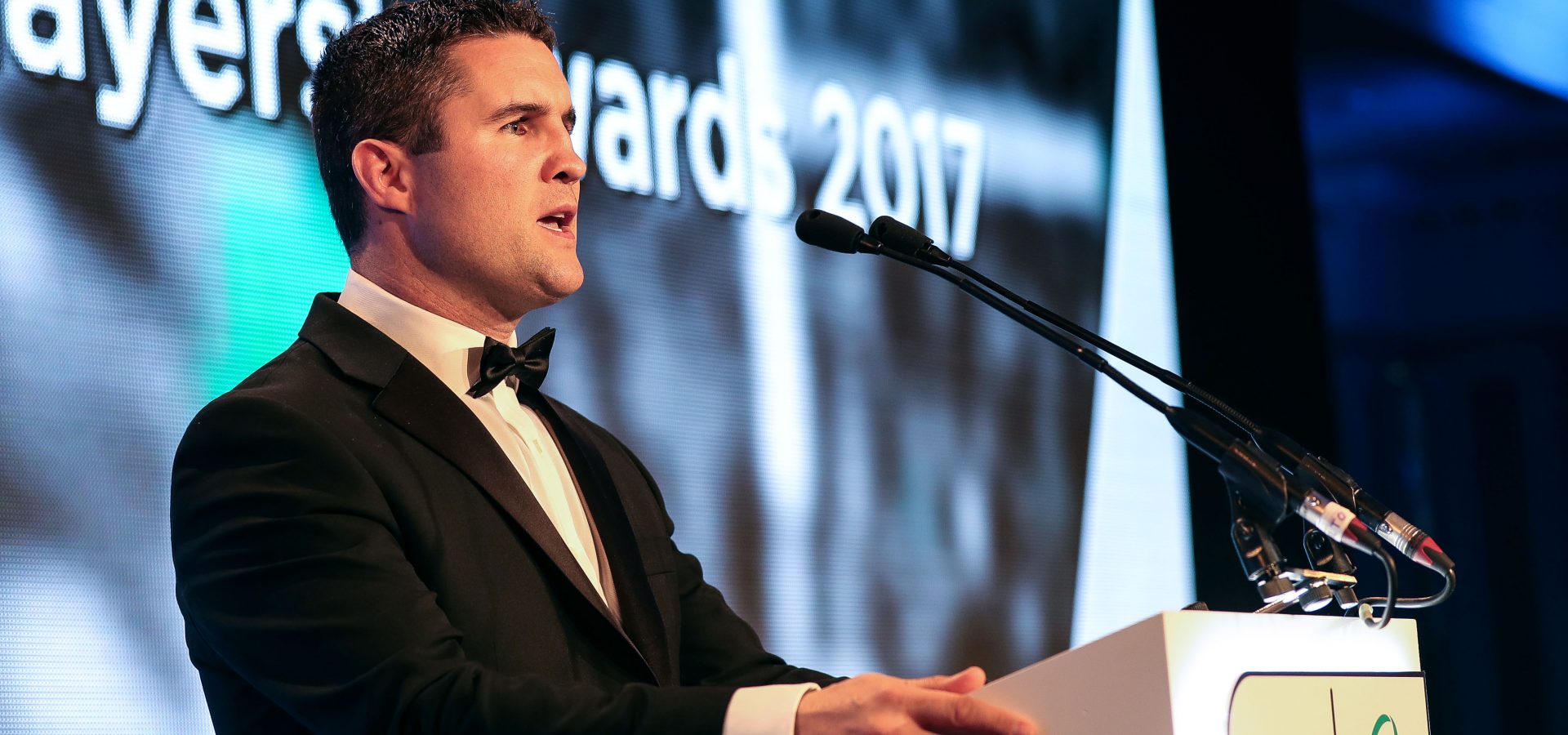 Rugby Players Ireland CEO Simon Keogh in conversation with John Daly of The Irish Examiner
The article appeared on Friday, November 10th 2017
When Simon Keogh was appointed to the position of CEO last August, he voiced the hopes of the entire country in our bid to host the Rugby World Cup: "I look forward to an exciting chapter in Irish rugby, one that may see the pinnacle of our sport come to Ireland in 2023."
As the nation awaits the final confirmation of which country will host the competition in six years' time, the omens look less positive for an Irish victory.
"The news last week that Ireland's bid came third was certainly disappointing for everybody, especially given that we put our best foot forward with an extremely good bid through the IRFU," he said. "I genuinely believe we would display something really special as the host country, and, as a smaller nation, I think that everybody would get behind us in ensuring a really good competition took place here."
"As a nation we have demonstrated our ability to out-perform expectations in the past, and hopefully this will be another of those moments. This isn't over yet, and Ireland have been behind on the field on previous occasions only to turn things around to our ultimate advantage."
A Heineken Cup winner with Leinster in 2009 and one of the original signatories in the establishment of the Irish Rugby Unions Players' Association (now Rugby Players Ireland) in 2001, Mr. Keogh is a graduate of UCD, and furthered his education with a diploma in legal studies from Dublin Business School. He trained as a solicitor at the Law Society of Ireland, and recently completed a diploma in management from the Irish Management Institute.
Throughout his 10-year professional rugby career with both Leinster and Harlequins in London, he was actively in the Rugby Players Association and Rugby Players Ireland.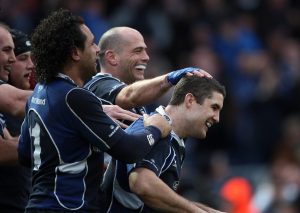 A Dublin native, he was part of teams that won the inaugural Celtic League in 2002, the Challenge Cup in 2004 and the Heineken Cup in 2009.
Replacing Omar Hassanein, Simon said: "Rugby Players Ireland is uniquely placed to become a world leader in player welfare and representation. Working with the players, we as an association will strive to make a difference and create an environment that is second to none in the world of rugby."
Having joined the association in 2013 as operations manager and head of legal affairs, he also supported players through his work with the International Rugby Players Association (IRPA), and has been central to the establishment and development of new players associations worldwide. His brief includes providing assistance to players in the areas of employment, taxation and insurance, as well as a range of general member service enquiries.
In 2015, he established the first rugby agent regulation scheme and continues to manage this as well as many other aspects of the association. With Rugby Players Ireland he provides support to players on rugby matters including the provision of advice to unrepresented players, acting on behalf of players on World Rugby working groups and forums, and establishing new players associations worldwide.
While the career of a professional sportsman might be looked on as an ideal life with games on the highest stage, adoring fans and international travel, the reality of reaching this peak involves years of toil, sacrifice and determination both on and off the pitch to progress on a path that is always vulnerable to the perils of their professional environment.
The recently launched Miele/Rugby Players Ireland personal development bursary is available to players wishing to undertake higher education while pursuing their ambitions in the game.
"Clearly the men and women who play the game at a serious level realise that rugby will not provide them with an income for the rest of their lives," he explains. "They recognise that there has to be a plan, and it is something we have worked very hard on with our player development managers in both the men's and women's programmes to ensure players have one eye on their futures. Careers can end very quickly, through injury or other factors, and it's up to them and us to ensure they are prepared for that possible eventuality. The bursary programme is a starting point, and indeed given that the demand for it was absolutely huge, we are working really hard to expand it further. We want players to understand the importance of looking beyond their time on the playing pitch and to what comes after," he added.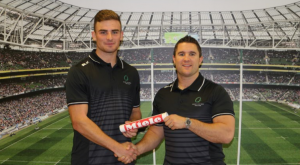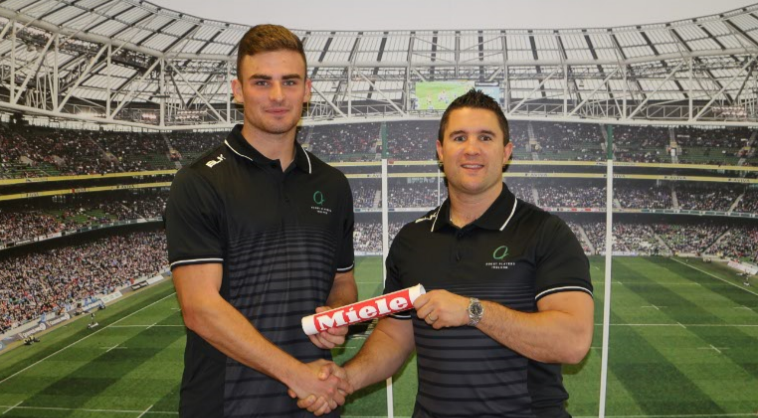 The loss of 'athletic identity' presents not just the reality of engineering a new career, but also the emotional disentanglement of swapping a career on the playing pitch for a more ordinary life. "When you consider the structures that support a player right from schoolboy level through to provincial and international standard, it can often be a difficult transition, not just financially but also in coping with the emotional reality."
Despite possessing many qualities that are attractive to potential employers, players need to be nurtured through education for life beyond the field.
IN a career where the constant drive is to be the best, the personal development of players' careers also needs to be of a world standard, Keogh believes: "We are benchmarked against the best in the programmes we provide. We are putting systems in place that will see us as good and better than the best that is out there, and are constantly looking to what they can do in other countries and asking can we do better."
Data and statistics have now become part of the everyday language of sport, with statisticians crunching massive amounts of information to help teams gain a competitive edge. Technology can break down a player's on-field performance in everything from speed to endurance and heart-rate.
The introduction of the General Data Protection Regulation next year will revolutionise the practices and procedures being used my many sporting organisations in its emphasis on transparency, security and accountability, while at the same time standardising and strengthening the right to data privacy.
"From a rugby perspective, we're still relatively new in this space. GPS systems were first introduced in 2009, and since then we have seen so much development in the area.
"The Americans and Australians effectively lead the way on its development, we have exchanged information with them on how they manage it. If we want to be the best in the world in what we do, and this is the direction that we are all going, we need to get ourselves into position."
While statistics are extremely useful when measuring performance, care needs to be employed in becoming over reliant on them, he believes: "You can go through all the legal issues surrounding player data, the transferability of stats and so on, but quite often in rugby you can have the lowest body fat, you might be the quickest and the strongest – yet that doesn't necessarily make you the best rugby player. Statistics can never be the be-all and end-all."
Back to News
Latest Posts