News
Rookie Learnings
27th July 2020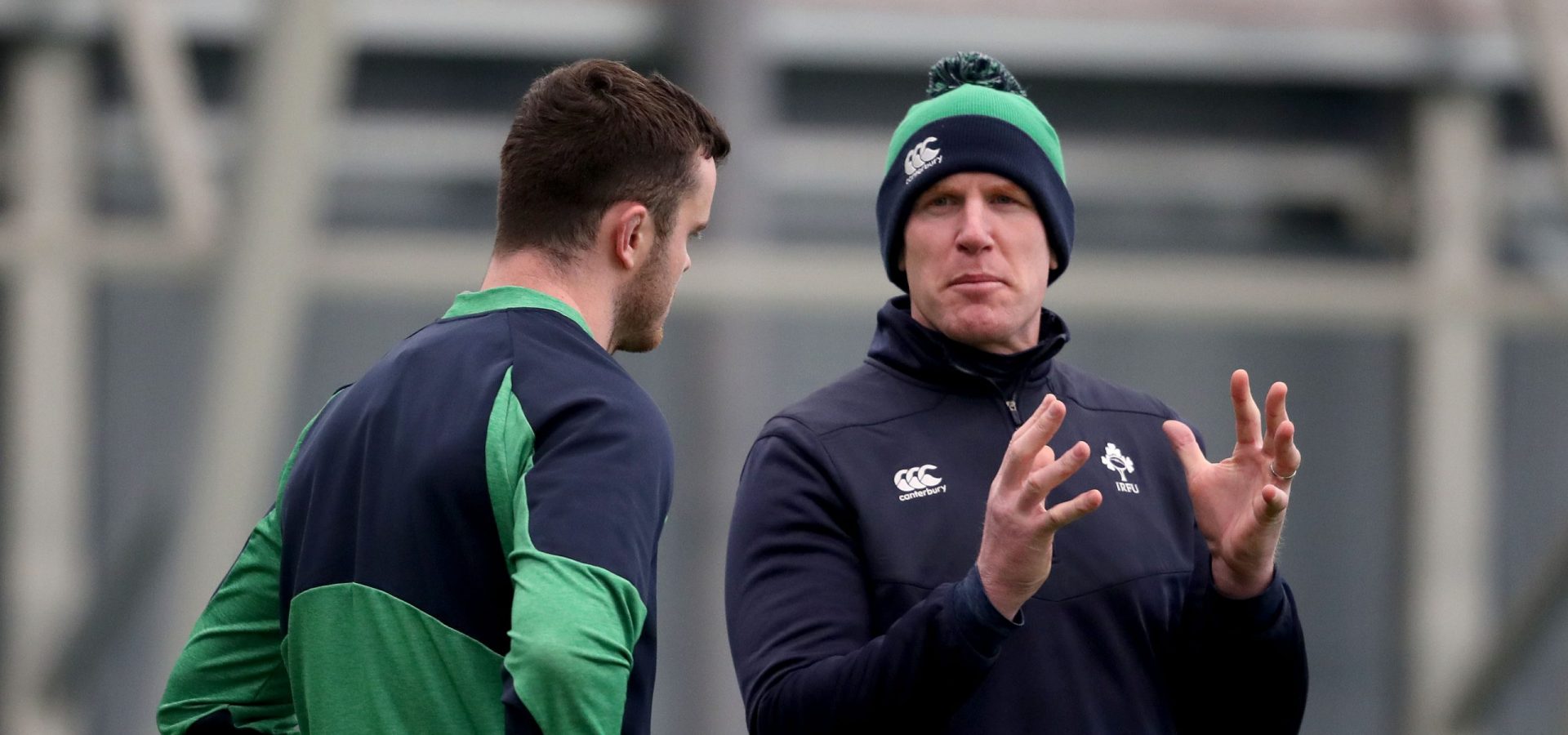 As he began to embrace the notion of retirement, Paul O'Connell was asked what helped him to achieve so much in his career. "I don't get too far ahead," the former Munster Rugby, Ireland and Lions captain said. "The bigger picture is sometimes very distracting, and it seems very intimidating. But if you can look at what's right in front of you and try to do that as well as you can, then move on to the next thing and try to do that as well as you can, it's an easier way of approaching things."
As they enter the academy system, it can be very easy for young players to lose themselves in the vast landscape of potential that they see before them. Senior caps, European competition and international recognition would whet the appetite of any rugby enthusiast. But as O'Connell points out, in order to achieve we must see the little things that are a lot easier to grasp. The little things can get you where you want to go.
Rugby can undoubtedly be very rewarding but there is also ample opportunity to develop personal, professional and life skills. In fact, 96% of players currently in the Irish game agree that having an interest outside of rugby is good for their game for it allows them to switch off or refocus their energies, while gaining a sense of perspective and balance.
This week, the latest members of Rugby Players Ireland were introduced to our Player Development Team on our virtual Rookie Camp, run in partnership with the IRFU and with the support of the Tom Maynard Trust. Over the coming years, our PDMs will help every player to develop the little things – the skills, competencies, behaviours and relationships – that a rugby career can help to nurture so that they can maximise their time in rugby, however long that may be.
Wishing them well as their first week came to a close, several members of the Irish side that reached the final of the World Rugby U20 Championship in 2016 had some words of advice for the new recruits! Here are some of their tips!
Shane Daly: "Have an interest outside the game!"
Shane Daly shot to prominence on the Munster wing last year, but his young career had already been fulfilled on a number of levels. Following a star-turn at the World Rugby U20 Championships, Daly became an Irish 7s international while studying in UCC. Daly was also a recipient of the Goodbody Rugby Players Ireland Personal Development Bursary in 2018.
"The best piece of advice I received was to have something going on outside of rugby. For me that was college, but it can be anything, whether that's a hobby or whatever. It was massive for me. There's going to be times when you're in the academy when you might be injured, or you might not be playing particularly well. If all you have to focus on is rugby, that can get quite daunting and difficult when things don't go your way. It will add a couple of stresses and challenges, but it's worth it when you can take your mind away. Make sure that rugby isn't all you think about."
Johnny McPhillips: "Have perspective!"
Currently plying his trade at Leicester Tigers, Johnny McPhillips has experience of academies in different guises. A promising underage footballer for Newcastle United, McPhillips was capped by England U18 before committing to rugby and a move to Belfast. McPhillips played 24 times for Ulster Rugby before increased competition from Billy Burns and Bill Johnston prompted his move to the Gallagher Premiership.
"Things are never as good as they seem but they're never as bad as they seem either. You can put a lot of pressure on yourself as a young player. I would have been bad at dwelling on poor performances or bad sessions, a bad bit of form or injury. I let them get to me quite a lot. Then on the other hand, I rode the wave when things were high. You can think you're further along than what you are or that you're better than what this is. It takes time and experience but if you can try and remain on an even keel and never let yourself get too high or too low. It really does make a massive difference because it adds consistency, not only to your performance, but to your lifestyle too. You enjoy yourself more and you realise that rugby is not the be all and end all."
James Ryan: "Be yourself!"
Now an established force in the Irish engine room, James Ryan captained the U20 side to the final in 2016 and continues to demonstrate immense leadership skills for both Leinster Rugby and his country. Ryan is currently a student of History and Politics at UCD.
"Be yourself and don't be afraid to be. It can be obviously daunting coming in, but I'd encourage you to come out of your shell. Be yourself as soon as you can. Guys going into the academy can take confidence knowing that the people in charge of their development and those around them are top class. They'll accept you for who you are. It helped get you there in the first place."
Conán O'Donnell: "Strike a balance!"
Released by Connacht Rugby in 2019, O'Donnell began his extensive travels by heading for the Sunwolves, Japan's Super Rugby representatives. Following his brief stint in Asia, O'Donnell subsequently pushed on to New Zealand where he has lined out for Mitre 10 side Counties Manakau. O'Donnell has since played for the Crusaders in a pre-season friendly ahead of the 2020 Super Rugby season before joining the Highlanders on a short-term deal. A long way from his Commerce degree in NUIG!
"From a rugby perspective, give it everything you can because you only get the one chance. Not everyone gets this opportunity, so take it with both hands and feet. Remember to get the balance right too. You don't want to be putting all your eggs in one basket. Things don't always work out so it's also important to do a degree or trade on the side and have other options. Especially for me, when I was let go from Connacht I was grateful to have my degree as it meant I could go abroad and give it another crack. I have my Plan B in place so now I'm just able to enjoy my rugby, wherever it takes me."
Stephen Kerins: "Be prepared!"
Stephen Kerins signed his first professional contract with Connacht Rugby last season and continues to serve his apprenticeship under Kieran Marmion and Caolin Blade in Galway. A product of Sligo RFC, the scrum-half was regularly on the road when he first broke onto the scene, commuting between Sligo, Dublin and Galway where his rugby was supplemented by his studies in Business Information Systems at GMIT.
"My biggest learning during my time in the academy was how to manage my time. Having a thorough plan influenced my week, like using Sunday night to prep my meals and set out my college timetable alongside my rugby schedule. On paper it seemed very busy, but it actually freed up more of my day and made sure that I was more proactive when I got to them. If anything, I'd probably should have put more emphasis on building my studies into week. In rugby you don't know when things are going to happen, having something in the background eases that worry."
Adam McBurney: "Be ready!"
Hailing from Ballymena, McBurney's notable contributions on Ireland's march to the World Rugby U20 final in 2016 led to his first senior Ulster Rugby cap the following year. McBurney is the latest in a long line of top quality hookers to emerge in Belfast. With Rory Best having retired last year, McBurney now vies for the No.2 shirt with Rob Herring.
"Make sure you strike a good balance with your life outside of rugby. If you let one suffer you won't enjoy the other as much. Rugby gives you plenty of opportunities. Make sure you're ready for them. Opportunities, on the field or off it, can come in time for some or very quickly for others. Make sure whenever it comes calling, you're not missing it."
Back to News
Latest Posts