News
Rookie Camp 2023 at Glasson Lakehouse
18th August 2023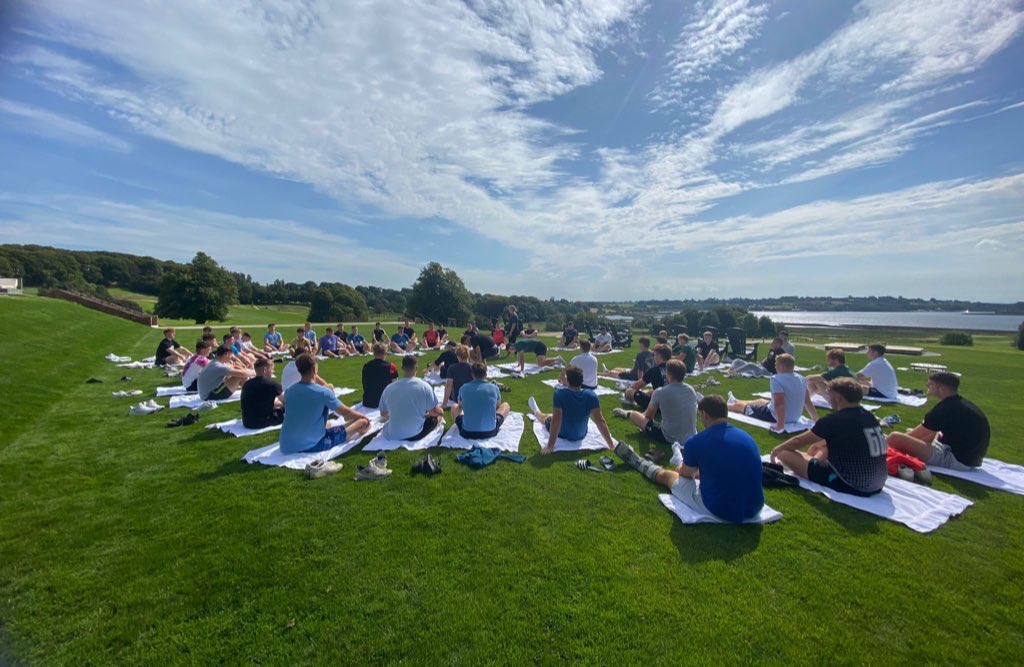 All roads led to the heart of Ireland this week as the Rugby Players Ireland/IRFU Rookie Camp 2023 pitched up at Glasson Lakehouse. Led by Marcus Horan and facilitated by Rugby Players Ireland staff over two days, 52 of the latest recruits in the men's game joined us for a comprehensive series of workshops designed to help them transition into the world of professional rugby.
Following a brief respite in the summer sun overlooking the calming waters of Lough Ree, the recruits were quickly tipped out of their comfort zone by Rossa O'Donnell and his Odessa Leadership team. Making use of the plentiful space outdoors, the players' quick-thinking, trustworthiness and leadership skills were all put to the test through several bespoke exercises and games.
After a jolt to the system, the players reconvened for dinner where they were met by a range of their players' association's partners including N-Pro, Impact Gumshields and LIA, who in consultation with Rugby Players Ireland's members, have developed 'Smart Money Habits', a financial wellbeing programme designed for elite athletes. IRFU Performance Director David Nucifora and Munster Rugby coach Denis Leamy later joined the group to provide their perspectives on what the future may hold for the players.
An early start on day two began with a session from Active* Consent who support young people through positive sexual health and wellbeing education. Meanwhile, Year 2 Academy players met with Peter Mitchell who shared his personal story of how he overcame adversity in his life. A footballer at Leeds Utd in the early 2000s, Mitchell's career was tragically cut short following a car accident.
Mitchell is part of a wider B5 Consultancy Team who work with companies and sporting organisations to create risk averse, respectful and defensive cultures. B5 Director Matt Himsworth, a renowned media lawyer in the UK, was also in attendance at camp and he led the ensuing session which explored online behaviours alongside footballer Leigh Nicol, who shared her story of how she has dealt with abuse on social media.
Following an overview of Rugby Players Ireland's Mental Wellbeing Service led by Mark Smyth, Tackle Your Feelings Campaign Manager and qualified yoga instructor Gráinne Finnegan led the troops back out into the sunshine to practice some breathwork techniques before Richard McElwee led a session designed to encourage players in embracing their individuality when dealing with the media.
Rookie Camp 2023 was closed out by Deirdre Lyons and the Player Development Team who outlined their plans for the coming season, including an overview of the Player Development Action Plan which aims to support players in their off-field pursuits for the coming season and beyond.
Come what may, the Rookie Camp puts the building blocks in place for a future both on and off the field.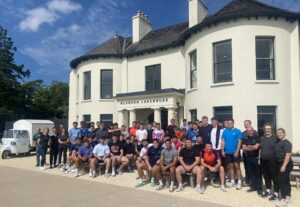 Back to News
Latest Posts