News
ROBIN COPELAND:
WORKING IN THE SHADOWS
22nd June 2017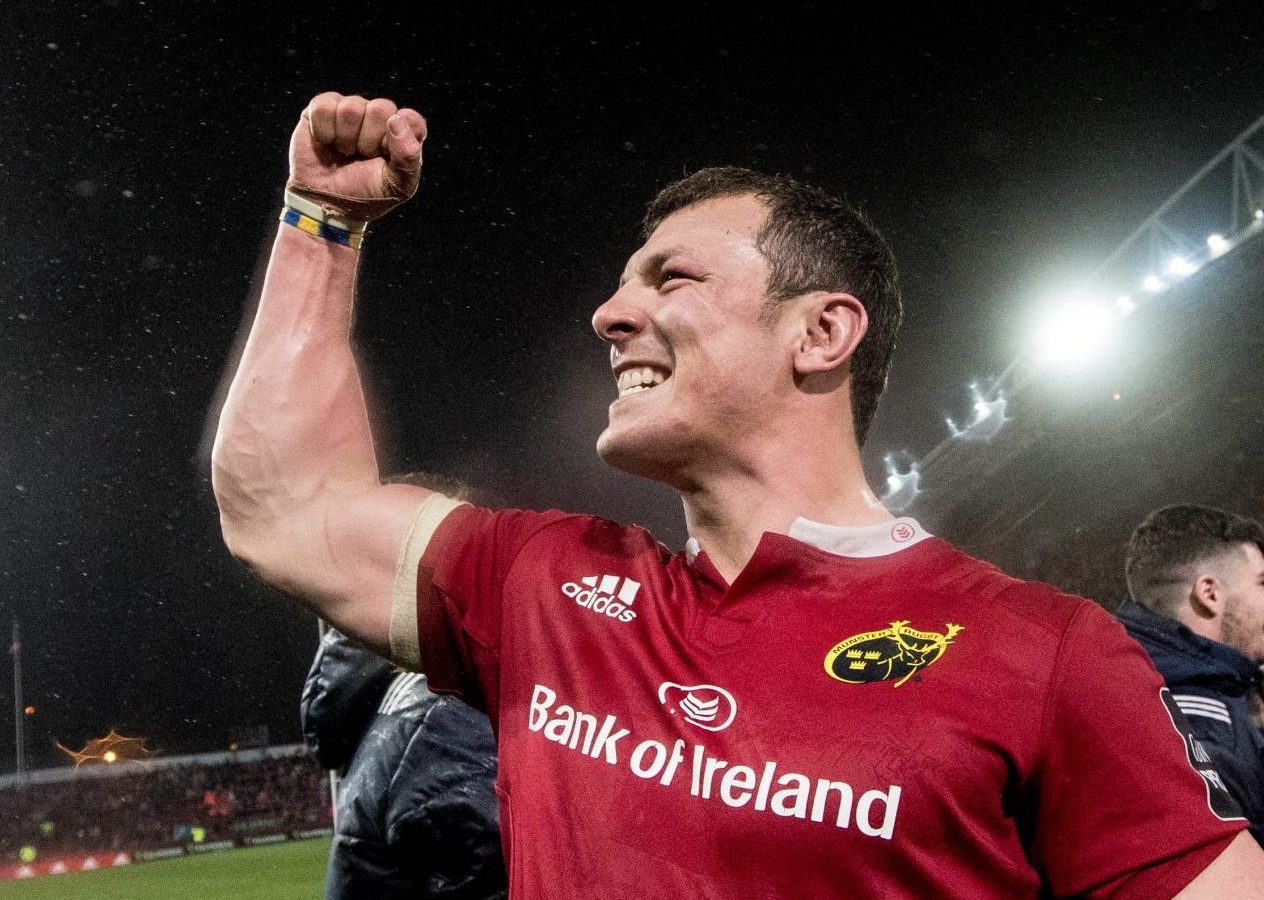 The NFL has 400 million followers, yet remains a minority sport outside of the Americas. But despite growing interest in the game on this side of the Atlantic, if you asked an Irish person to name our greatest influence on the game, many would probably opt for Aidan O'Shea's fleeting appearance on The Toughest Trade or for the great Tom Brady who once visited Bray.
If you dig a little deeper though, the odd Irishman appears. Indeed, John Sinnott, who was born in Wexford before his family emigrated to Boston, was a former offensive lineman who had a decent spell with the Baltimore Celts in the 1980s.
Of course, the landscape and attitudes throughout the game have changed significantly from when Sinnott first began to show some early signs of promise. Where a balance to life was once encouraged (Sinnott's High School coach cautioned against a career in the NFL by saying that he 'won't always have football, but you'll always have your brains'), the economics of the modern-day NFL dictates that recruitment has had to stretch to unprecedented, and often overwhelming lengths. Many mainstream professional sports across the globe have duly followed, or at least teeter on the brink of a similar path.
While Sinnott enjoyed four years in the NFL, he remained mindful of a life outside of professional sport. Having qualified as an engineer at Brown University, he now acts as a player advisor for the Football Players Health Study at Harvard, a body that is dedicated to understanding the causes of conditions former NFL players face, with the goal of improving their health and wellbeing.
Coincidentally, another Wexford man is playing his part in addressing such concerns in professional sport.
Robin Copeland, Munster's rampaging No.8, knows a thing or two about the effect that injuries can have on professional sportspeople. Having just made his international debut against Georgia in November 2014, injury stalled Copeland's growing momentum. But while the Gorey man has failed to add to his solitary cap, he has added significant experience in other areas.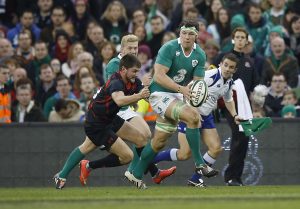 "I was very keen to learn about start-up businesses, but I wasn't 100% clear on the direction," Copeland admits as he chats on his way to work. "I got in touch with Rugby Players Ireland and together we worked through the various options. I have a degree in Marketing and Event Management from Dublin Business School and I also did a course in Social Media Marketing from the Shaw Academy, so it made sense to look for something that would relate to those studies. We looked into a few options but when Shadowman came up in one of those conversations it just seemed to be the perfect fit. Thankfully they agreed to take me on as an intern."
Established by JP Hartigan in 2010, Shadowman Sports began as a thesis project in the University of Limerick. A keen sportsman, Hartigan was forced to hang up his boots at just 22 following numerous injuries on the rugby field with Garryowen. Stemming from his own frustrations, Hartigan vigorously researched the growing attrition rates in collision sports and resolved to create innovative solutions that would simulate real game situations without the risks that attach to contact with a fellow player or poorly designed tackle bags. Upon being introduced in the States, over 500 high school and college sides, including Virginia Tech. and Notre Dame, quickly snapped up the product.
So where does Copeland fit in?
"We have yet to properly launch in the rugby space but intend to do so in the coming months. Most of my work at the minute is geared towards looking for potential clients. I didn't take the usual route into the game. I was with Rotherham Titans in the English Championship for two years before I moved to the Cardiff Blues and then onto Munster, so I'd like to think that have a relatively wide network over those three rugby territories."
But Copeland's contribution has been much more than acting as a link in the wider process. In addition to gathering content so that rugby people can relate to the product, Copeland also organised a 'Tackle Camp' at Young Munster RFC earlier this month and intends to host several more camps over the coming weeks. Interestingly, despite mounting calls from experts outside of the game to have the tackle banned in underage rugby, over 220 children signed-up and participated while their parents looked on intrigued.
"A lot of mothers approached me to thank us for bringing the camp to the club actually. Obviously, some expressed concern given all the discussion about children and contact sports, but we were able to explain that a large proportion of injuries happen because of poor technique that is picked up at an early age. With the Shadowman it's very obvious when someone is not tackling correctly. We break the tackle down for the kids into its component parts and they can go about perfecting their technique without worrying about knocking into knees and elbows."
While children are an important part of the Shadowman project, ultimately Copeland's main target market are the schools, clubs and professional sides who are constantly looking for ways to improve performance without compromising player wellbeing. Munster are already using the equipment for warm-up and individual sessions, but they have found it particularly useful for players who are following the return-to-play protocols.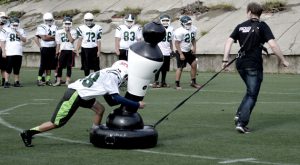 Certainly, in the United States, where the topic of head-injuries has been thrust into overdrive following the film on Dr. Bennet Omalu and the NFL's billion-dollar concussion settlement, Shadowman Sports has arrived at an opportune time. Owing to the demand, JP Hartigan and his team have been predominantly based in San Francisco. With similar interest likely to follow in the rugby world, Copeland is bound to have a busy few months ahead.
"As a lot of our business is in the USA, our offices don't tend to open until midday. Obviously, I'm at training most days but I can be in the office not long after 3pm and often work through until late in the evening. I've stayed around for the summer to try and get my shoulder back in check, so once my rehab is done I head to the office. It's been great as all the lads have been away on holiday and it has kept me busy. I've been able to take on more responsibilities, build a bit of momentum and ensure that things are done the way I want them to be done."
"I have to say that Shadowman have been very understanding of my circumstances. They know that rugby is the priority so if I'm wrecked after training there's no pressure on me to go in. Everything is on my own terms. I'm my own driving force and I get out of it what I put in, so it doesn't take away from my game. But there are really great benefits to the work.
"Rugby can be tough – if you lose, there are added pressures while the feel-good factor after a win is quickly replaced by the need to refocus for the next game, then you have the bad training days. It's great to have a bit of a release. You keep moving instead of letting any frustrations linger. Work has lifted me on several occasions. I might have 5-10 little wins throughout the day and I leave feeling a real sense of achievement and realise that I can really add something to the business, and to my life!"
For more information click here.
Richard McElwee
Back to News
Latest Posts