News
ROB KEARNEY:
SHORTENING SIX NATIONS WOULD NOT BE GOOD
25th May 2017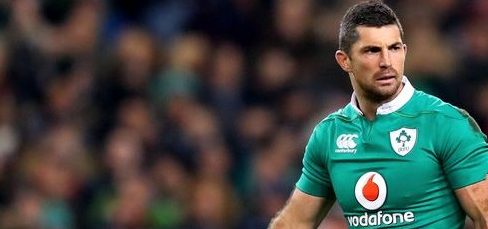 Rob Kearney hopes the players thoughts will be taken into account one the proposed changes to the Six Nations.
93% of members of Rugby Players Ireland stated that they do not want the championship shortened to five weeks.
The tournament is played over seven weeks – with a week break after the first two games.
Kearney voted against changing it and he's been telling 98FM Sport's Darren Cleary why:
"I was one of the 93%, to play a full Six Nations tournament and to come through it is difficult enough as it is.
"It's a pretty strenuous and taxing time of the year, then to go straight back from that and have a week's rest before you're back into European Cup.
"People see the Six Nations as this one tournament, one entity but for the players you've got Europe the week before and then immediately after it.
"Shortening it by a week would not be good, not for the spectacle of and it would be a pretty big disadvantage to a lot of the teams".
Kearney admits he was surprised that plans of shortening the competition were being talked about without any input from the players:
"I don't even know how it started, it came out of the blue a little bit. I think it's good the players have come out and spoken their minds and said it how it is really.
"I think that's where Rugby Players Ireland have taken some real good initiative by taking a formal survey and asking all the international players in the country and then using the results of that to get them out on a good platform to represent the voices of all the players".
Darren Cleary
Back to News
Latest Posts