News
Prize Possessions
07th November 2019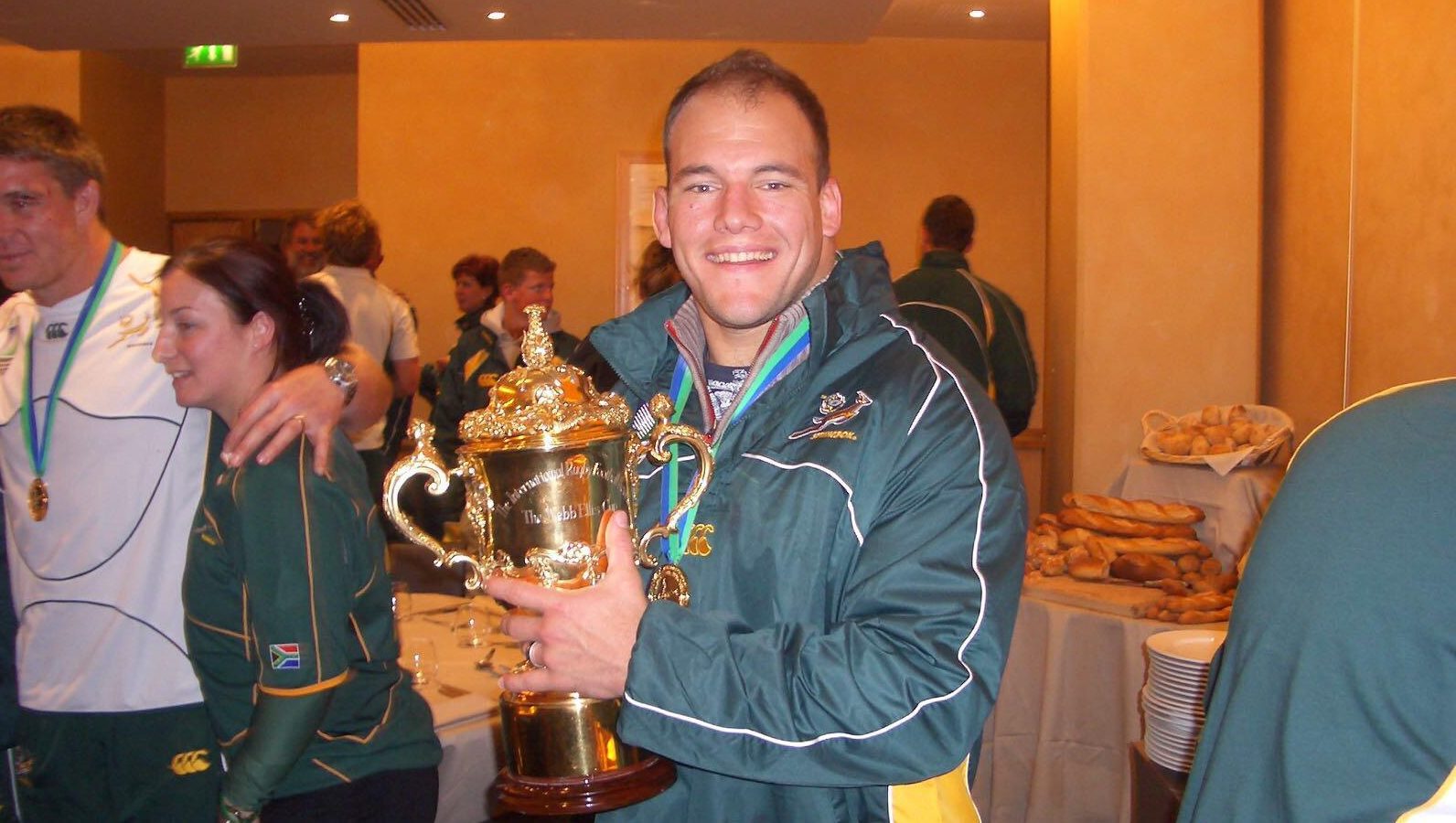 As Siya Kolisi held the Rugby World Cup aloft in Yokohama last week, BJ Botha was taking in the moment from his Limerick home. 12 years previously, as the Webb Ellis trophy was bestowed upon John Smit in Paris, Botha had taken his place alongside him on the podium. 14,000 kilometres away, a young Kolisi looked on from a tavern in an impoverished township just outside Port Elizabeth.
"I don't think the Hollywood scriptwriters could have done any better," Botha says of Kolisi's recent duty. "It was an incredible day for the Springboks, but for me it was an even bigger day for the country. That trophy will visit the four corners of South Africa over the next few weeks and you'll see people ordinarily divided come together to join in the celebrations.
"The players leveraged that support. You could see it online. Rassie [Erasmus] and the players interacted with the people and brought them into their camp. The ordinary man on the street became a Springbok and the support flowed from there. I really think that sense of brotherhood and community showed in their success."
Botha's pride in South Africa's triumph is evident but leaving the country in 2008 remains a conscious decision that he stands by. While he ultimately finished his career in France, positive stints in Ulster and Munster prompted the former Sharks prop to return to Ireland.
"South Africa is born within us," he says, "but we have fully bought into life in Ireland. This is home for now. It makes it easier that all my children have been born here but occasions like the World Cup Final do cast your mind back home, to the local coffee shop we used to visit or the barbecues with the family.
"In terms of a future though, you have to be realistic. We have a great support network base built up in Ireland and have made many friends, both inside and outside the rugby realm which is so important. It's evident how passionate Irish fans are about their sport, especially rugby. As a result I'm a little fresher in their minds. It means that if we need something, we generally know who to turn to."
It is to the rugby community to whom Botha will first turn as Black Key Diamonds, his new business venture, comes to Ireland. Creating bespoke jewellery at competitive prices, the South African believes that he can become a useful pawn for his former teammates and opponents.
"Many of the guys I know here are 25-35-year-old rugby players. Their world is preoccupied by their rugby but they are aware of the sacrifices that their families and partners have to make to facilitate it. So as their lives move on, as they get married or want to mark an occasion, they want to have something really exceptional… only they rarely know what they're looking for.
"Black Key Diamonds will help them to find their way. From the ground up they will be involved in the process. They give their thoughts and motivations, and the hope is that once the piece is finished they will have a piece that they are proud of, one that is special to both them and the person it is intended for. It's more than something bought on a whim off a shelf."
While pieces are available to the general public, Botha has focused on his rugby network to gain a foothold in Ireland. Several former players have already taken the plunge, while members of the Munster Rugby and Ulster Rugby squads have also been in contact following their recent Pro14 trips to South Africa.
"I'd like to think the guys can relate to me and place their trust in me more than they might do with an unknown agent. With their help we can establish ourselves in the Irish market. We have already started to engage with local manufacturers too because we want to give an Irish feel to our products. It's very exciting.
"We will operate in a very niche area. Bigger companies have the capacity to purchase bulk loads of stones that will sit in a safe for ages. We source the diamonds as they are requested and tailor the piece to the customer's liking. It creates a personal connection from the ground up."
It's not Botha's first business venture in his adopted home. Shadow Ball is a uniquely designed rugby ball that allows users to simulate technically correct pass and catch training on their own. Botha's old friend CJ Stander is a shareholder and brand ambassador. A new look launch for Shadow Ball Europe looms large on the horizon.
"It has been a steep learning curve," Botha makes of his entrepreneurial experience thus far. "As rugby players, a lot is done for us. Everything is put in place from the contract to the physical stuff. You're surrounded by expertise. Going out into the business world I didn't have those resources and I learned a hell of a lot! But when it all boils down to it, I believe that the key to success is knowing who you are talking to."
In some ways, Botha's connected approach is reflective of the way Siya Kolisi and his team have rallied a nation around them in recent weeks. Whether a South African was watching the game in a township or from a corporate box in Yokohama, Erasmas, Kolisi and co. connected with their people and ensured that their success would be felt by everyone as though they had all played their own role in the win.
"Whether someone chooses to buy a ring for €100,000 or €1,000, their mindset is the same. They want to feel a personal connection to the piece and be part of its journey. Only bespoke items can do that. Of course, a nice piece of jewellery will always be appreciated, but it's what the item symbolises that's more important.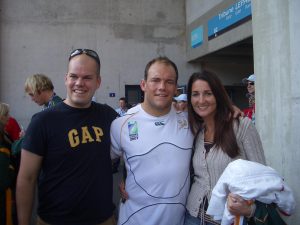 "I think my World Cup medal is on top of my cupboard somewhere. I have medals and all these things in a box. They're very special, as are the accolades that come with them. But as I grow older I appreciate that my most prized possessions are the memories that came with them. The medal brings me back to a special time in my life.
"They might not yet realise it but the gold medals around those Springbok necks stand for something more than a rugby game. They are token of a journey that a nation embarked upon. It also symbolises what they've been through as individuals, all the variables that contribute to a World Cup success – the sacrifices, the injuries, the selections, the expectations.
"My own medal might live in a box, but the memories live in me."
Back to News
Latest Posts