News
Preparation is Key
11th April 2022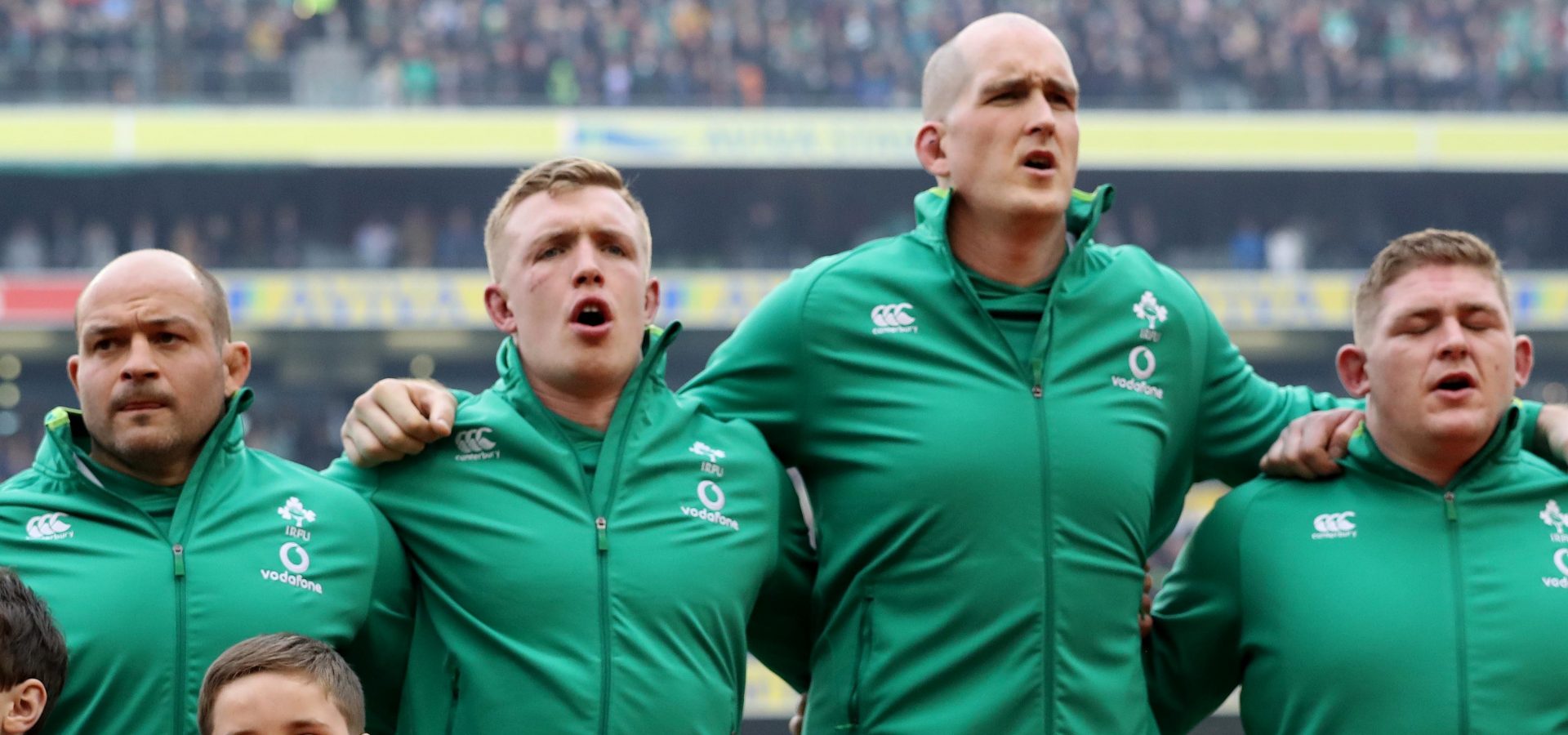 Despite the reality of his horrific injury, those who know Dan Leavy best knew better than to bet against the abrasive backrower ever making a return to competitive action. From the outside looking in, the (then) 24-year-old had already accomplished more than most in the game and might have been happy with his lot, yet all Leavy could see was unfulfilled potential.
Although a return to the Irish fold was mooted within moments of his long-awaited return 573 days later, Leavy vowed to take his comeback on a week by week basis. While the call from Andy Farrell never materialised, on each day over the ensuing 14 months Leavy's unrelenting mental and physical resilience ensured no stone would be left unturned as he sought to add to his 11 Irish caps and scale the heights of the game once more.
Not one accustomed to losing battles, the Dubliner finally bowed to medical advice last week leading many to believe that his biggest achievement of all was in togging out for a senior game again. He will have longed for many more opportunities but ultimately the thrill of running out at the RDS or the Aviva has been consigned to memory.
Sitting across from him in the Leinster Rugby dressing room, Devin Toner will have been counting his lucky stars. One of the most decorated players in the game, Toner's longevity and durability has him placed firmly at the top of the province's all-time appearances list. Sadly, Toner has also called time on his career of late, albeit with the good fortune of it being on his terms.
Though their respective retirements have occurred in different ways, both Leavy and Toner have arrived at this juncture on similar pages owing to their consistent preparation behind the scenes. Toner is currently studying for his QFAs and is also enrolled in the LIA's 'Smart Money Habits' programme run in partnership with Rugby Players Ireland. Leavy, a graduate of Business and Legal Studies from UCD, has been soaking up plenty of business experience when his rehab and playing schedules allowed.
In a study carried out in 2019, Professor David Lavallee – the world's first Professor of Duty of Care in Sport – demonstrated the benefits that planning for retirement can have on sporting performance. Using anonymised data from the National Rugby League (NRL) in Australia, the paper showed that players with higher levels of engagement in career transition planning were (a) contracted to their team for longer periods, (b) featured more regularly in team selections and (c) enjoyed longer playing careers overall.
The findings complimented the growing number of European sports policies which state that all athletes should be able to participate in environments that promote long-term personal growth and wellbeing, in addition to sporting excellence.
It is said that it is in our moments of fragility that we discover our true inner strength. As Leavy worked tremendously hard to return to the field and Toner worked equally hard to stay on it, both understood the need to pick up the pace in other ways and began to test the waters of corporate Ireland using their network and some of the skills learned as professional sportsmen.
"Rugby players have unique opportunities available to them during their careers," Dr Deirdre Lyons, Head of the Player Development Programme (PDP) at Rugby Players Ireland says. "They're exposed to some of the most influential people in society, they work in highly pressurised environments, learn invaluable life skills, possess a strong support network and enjoy a public profile of their own.
"Yet instead of making the most of this unique position when at the peak of their powers, many wait until they enter the final phase of their career. This can induce some anxiety as they face into the unknown which can also impact on their performance.
"As with any player, it was inevitable that both Dan and Devin would have to retire at some stage. Whether planned (in Devin's case) or unplanned, as in Dan's situation, the key to successful transitions from the game is preparation, and it is never too early to start. Though he will be disappointed that his rugby career has been curtailed, Dan Leavy can rest assured that he made the most of the opportunities available to him.
"Unfortunately, it takes instances such as Dan's to highlight the need for players to be prepared. We need to use the example both he and Devin have set to encourage others to follow their lead. Both players will benefit from the way in which they will have positioned themselves to prospective employers in terms of their education and experiences, along with the many transferable skills they will have learned during their time in the professional game."
Rugby Players Ireland's PDP, which is jointly funded by the IRFU, ensures that all professional rugby players in the country currently have access to a Player Development Manager (PDM). According to World Players, the exclusive global association of organised athletes across professional sport, the role of the PDM is to promote the personal development and wellbeing of players through empowering them to take ownership of their own development both on and off the sporting field.
This service also extends to academy players, sevens players, retired professionals and the national women's programme. With a PDM catering for each grouping, the support is individualised, having grown from just one PDM fulfilling this role prior to 2012. Some of the supports provided to players include help with education, career planning, financial education and mental wellbeing.
While her team has engaged with the vast majority of players, Lyons accepts that some athletes are reluctant to engage in career transition planning programmes for fear of it detracting from their core business of performance, or the fear of their coaches and support team holding that perception. This comes despite a general acceptance that retirement from sport can often prove to be a major loss for professional athletes.
"No matter the circumstances of their retirement, any player will find the period of transition difficult. From exiting What's App groups to trying to establish a new identity away from that of a 'rugby player' many players experience feelings of loss following retirement from professional support. As PDMs, what we try to do is ensure that that process is less difficult than it needs to be.
"This is where the stories and experiences of former players can be so important. They're delivering the same message but with a voice that echoed around the same changing rooms for so long. Nothing beats that authenticity and relativity."
As intrepid off the field as they have been on it, Leavy and Toner will undoubtedly become significant players in their new worlds. While the determination, character and drive that marked their playing careers will stand him in good stead in the office, their legacy on the professional rugby community may be more significant than they appreciate.
Back to News
Latest Posts