News
Porter: I do my best for Mum
04th January 2023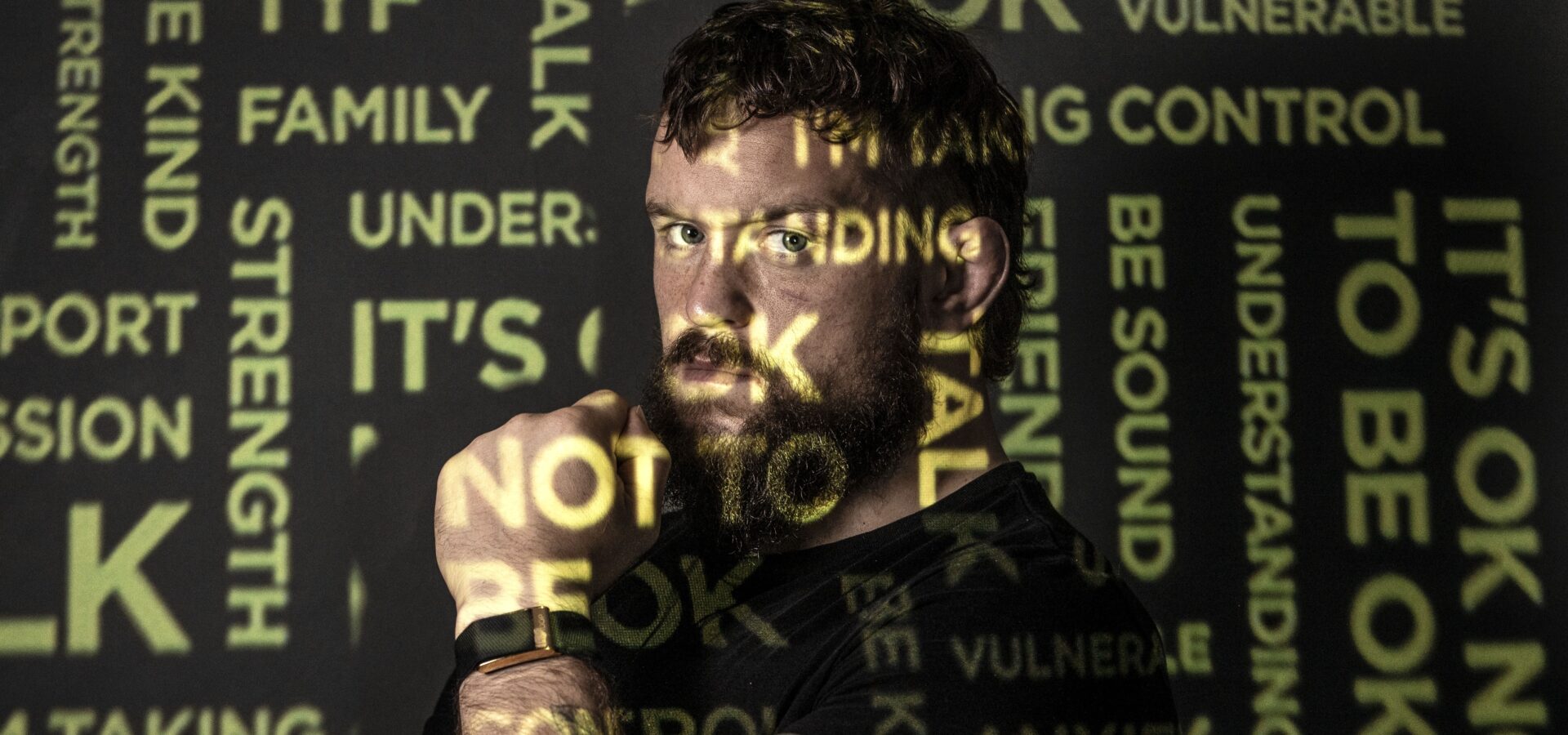 Andrew Porter, Tackle Your Feelings 2023
animation by Kavaleer Productions
Andrew, your Dad plays a central role in your TYF clip. Can you explain why?
Dad has always been a hugely inspirational figure in my life. He introduced me to rugby at Old Wesley when I was four years old and was my first coach too! I have so many memories of being with him in the clubhouse and annoying the old lads!
He gets to most of my matches and it's always great to see him there. I remember doing a lap of honour after we'd won the Grand Slam in 2018 and I saw him in the crowd. It was very special. When I look back on it, the biggest day in my career, it's hard to think past that moment with him.
I feel like he's not only a great mentor and dad, but he's also one of my best friends too. I think it's important to have someone like that in your life, someone you can always go to and ask any bit of advice. I feel like he's still a coach in many ways.
What's the best piece of advice you ever received?
I think I have to give that one to my mum. It's a quote she had written down that I found after she had passed away. It's a screensaver on my phone now.
"Do work you believe in, believe in what you do. Everything else is a waste of time."
They say you'll never work a day in your life if you enjoy what you do. That's important for me and for anyone – just do something you enjoy. I'm in a very privileged position where I can do what I love for a living.
What impact did your mum's loss have on your family?
The loss of my mum definitely brought my family closer together. It wasn't just my immediate family either – it was aunts, my uncles, cousins… it brought everyone closer together. Losing someone with the sort of influence she had, brought everyone together. We became a very tight-knit group.
Do you think that challenges bring families and teams closer together?
I think the good days bring people close together too. When I first got involved with Leinster, the senior players spoke about the big days in the club's history. They talked about the changing room after big Heineken Cup wins and how they wanted us, as younger players, to one day share in that success and experience those emotions.
From the off you felt like you were part of that journey and that was an incredible way to set the standard and bring everyone in. They were showing the way. They needed us to follow their lead. One of the great strengths at Leinster is knowing that everyone is rooting for the same thing. Brothers pulling in the one direction. We all want to win but we want to enjoy the process along the way too.
What is your biggest motivator?
My family is a major motivating factor. My dad, my sisters, my fiancé Elaine, my dog even! Family is the most important thing in my life.
You clearly have a strong support network, who do you speak to mostly?
He might be one of my biggest fans but my Dad can also be one of my biggest critics, especially when it comes to my rugby. He says it as it is and I think you need those people in your life. It goes both ways. Nothing is off limits.
I grew up with the stigma that guys should keep things to themselves. That things just go away after a while. Obviously, that's not the case. When you don't talk issues of any kind compound and worsen after a while. Being able to unburden myself by simply having a chat with people like Dad or Elaine is incredibly beneficial for my mental health and wellbeing.
Elaine is a great partner. She also keeps me very grounded! I am able to tell her anything. A lot of the time I try to leave my job at the door when I come home but there are some things that I love sharing with her and she's the exact same. I love being able to talk to her about what I do even if it takes a bit of explaining sometimes. It's great to have someone like her there, someone who is so supportive. It's not easy when I'm away in camp for the Six Nations or on the other side of the world on tour.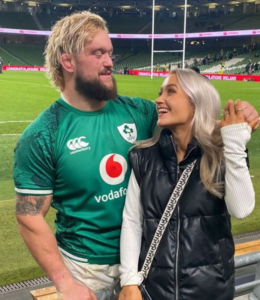 Can you give any examples of how Elaine has supported you?
Just as she has been there to enjoy the good times with me, she has also been by my side through the bad times like the days after I got injured in Glasgow before going on the Lions tour. The Lions was one of those things I wanted to do for my whole life. I remember watching all the tours growing up as a kid and being fascinated by it. Being selected was one of the greatest feelings of my career. To be ruled out so close was probably the worst.
I remember picking up the phone to her on my way back. I'd usually joke about things like injury to mess with her head, so I don't think she believed me at first. I wish I was joking. It was always going to take a while to heal emotionally but the hardest part was opening up over those first few days.
It would have been easy to sit there and feel sorry for myself but you need to talk it out otherwise it'll manifest itself in negative ways. Elaine was an incredible listener and she helped me to see some of the silver linings. It's very important to have people who can put things into perspective. Thankfully, it was only a relatively minor injury. I still had a career in front of me. The timing of it was obviously a massive blow but I don't regret what I had to go through. You're always going to have bad days and what matters most is how you react to them. They are huge learning curves.
Why was it so hard to talk about?
In some ways it seemed like I was accepting my fate, that I was giving in to the reality of it. I also felt a bit awkward because you're essentially burdening other people with some pretty crap stuff and you're not sure whether they'll want to hear it. You don't want to ruin their day.
That's where the people you surround yourself with are so important. People who will listen to you and not cast judgment. You're not putting your problems onto them, you're sharing your thoughts, making them aware and in their own way they'll help you make sense of it for yourself.
I have an amazing family, loads of great friends through rugby and friends I grew up with. While I generally pick up the phone to ring Elaine or my Dad first, there's an army of others messaging me or trying to call. It's great to know how supported you are, especially in the tougher situations.
Rugby has widened my circle a little. It's crazy the effect it can have but I take comfort from the fact there's so many people who take an interest in what I'm doing. I might not talk to a family member or a friend in an age but the rugby opens the door for them to reach out.
What would you say to a 16-year-old Andrew?
16-year-old me is very different to the person I am now. First off, I'd be telling him to be himself. Too many people are afraid to be themselves these days, especially the younger generations. The problem is that they get used to wearing a mask and they assume it is who they are. Genuine people are much harder to find.
I think that's the impact that social media has had on us all. There's a perceived image of what people should be like. Their online profile can be very different to the real version of themselves. They change who they are just to fit that cookie cutter. Being yourself is one of the most important things you can do. Everyone else is taken.
Are there any other strategies you use to overcome challenges?
I made a promise to myself to come back better and stronger after that injury before the Lions. To sharpen my axe again I had to do a lot of mental work first. It's just as important as your physical training when you're a rugby player. In fact, in every walk of life being mentally strong and resilient is hugely beneficial. It's something I've really tried to work on when I've faced adversity.
I probably wish I had some of these skills when my Mum passed away. I was only 12. At the time I didn't really know what was going on. I had to deal with a lot of emotion and anger. It's not something a child of that age should be exposed to, yet I do believe I am stronger for it.
I'm not saying everyone needs to experience trauma like that but it has definitely made me more aware of my emotions and how I can take control of them. Each and every day is still a learning day in terms of what life can throw at you but what you have been through in the past helps you to deal with things. It has made me a far more resilient person than I might have been.
I'm not sure I'd be as driven as a rugby player or, more importantly, as a person if I didn't go through it. My number one goal in life is to be the best person I can be. To be the best person for my Dad, my sisters, my fiancé, my dog. To do my best for mum. I know she is watching over me.
Back to News
Latest Posts