News
#PLAYINGFORAXEL
18th March 2017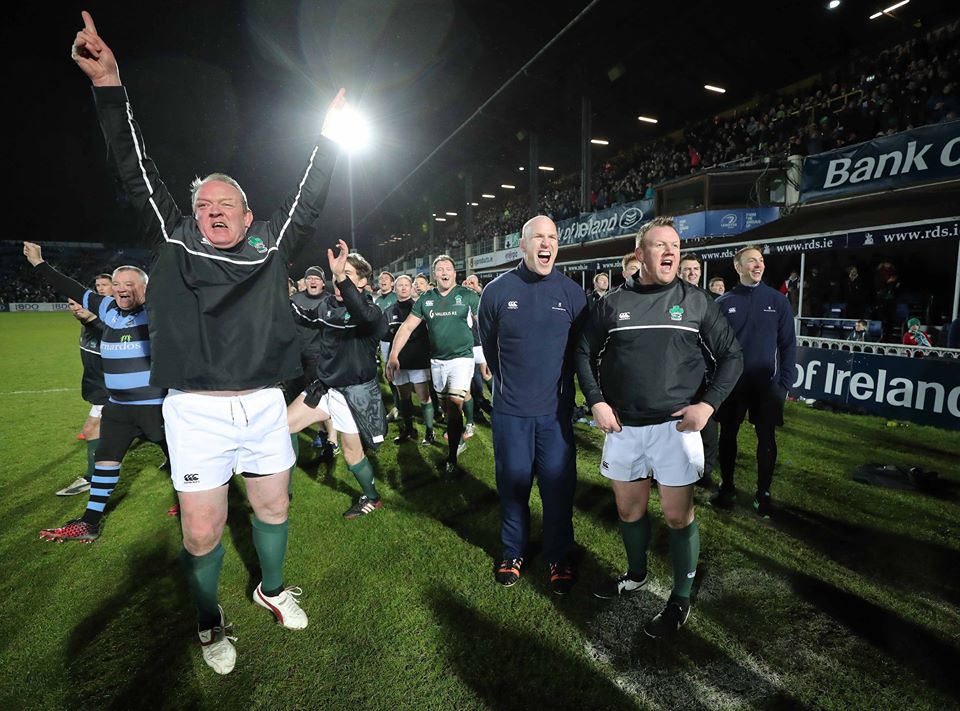 As the Ireland v England Legends game drew to a close on St. Patrick's Day, there was a heart-warming spectacle underneath the Angelsea Stand at the RDS as a cluster of young children excitedly gathered around players whom they could barely have believed to have once been professional rugby men.
The way Ireland threw the ball about throughout the game, the final whistle would have been welcomed by most participants. However, despite their weary muscles and creaking limbs, they all took the time to acknowledge their new army of little fans who then raced away to some of the overgrown kids in the stands, expectant of a reward for their completed assignment.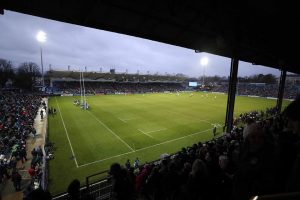 It was a nice example of two generations coming together – indeed, many of the younger folk probably came into being because of the elder cohort's efforts in the green of Ireland.
It had been a long time since many of those togging out had been in the sporting headlines, but once they reached the Red Cow or bypassed the airport on the way to Ballsbridge, no doubt the same old feelings coursed through their veins once more. Albeit with limited physical output.
"I tried to step a guy and I just fell over," admitted former Munster winger John Kelly. "My legs just wouldn't work."
While they might have moved more gracefully in days gone by, there was still plenty of action for the 14,000-strong crowd to soak up from the rain sodden terraces. Amidst all the novelty there was little time for analysis but footage would show how effective a number of the Irish men still were. Gordon D'Arcy was exuding ideas, Shane Jennings made regular inroads while Michael Swift was ravenous at lineout time.
But despite Ireland's territorial dominance, this game could have ended with the same scoreline as many of those taking part played out up the road in 2003. Lawrence Dallaglio and Mike Tindall played significant roles that day but on this occasion it was the likes of Mark Cueto and Ollie Philips, a former World Sevens Player of the Year, who set about causing the most damage to the Irish cause. With England threatening to be out of reach by half-time, Stephen Keogh made a timely contribution before Ireland retired to shelter from the storm.
Considering that this game was devised over a few pints in Bermuda in 2009 (and many have been consumed ever since), one might have assumed that the rugby on show would be found wanting – it was anything but. Some may have looked after themselves more than others but the competitive edge has failed to dim in most.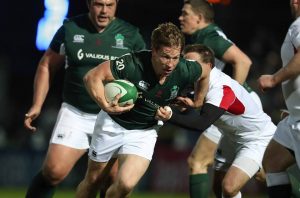 "It's all a bit of fun and played in good spirits… but we really want to win this match if we can." Alan Quinlan told the cameras and same sentiment was echoed every time they regrouped. Certainly, when Simon Keogh somehow managed to navigate his way to the line to put Ireland in front with just a few minutes to go, many of our former heroes forgot where they were for just a moment and celebrated as though they had just secured crucial Championship points.
What made it all the more important that they win, was that Anthony Foley wouldn't have accepted anything less!
"As former teammates and opponents, many of us have sought some way in which we could mark the memory of Axel's passing," said Shane Byrne, who along with Len Dineen was instrumental in making this extraordinary occasion take place. "By donning our boots and reigniting old flames, the game gave us the opportunity to do so as only we knew how. Above all, Axel would have loved another crack at the English himself!"
Arguably the greatest tribute to Axel's memory though was seeing a troop of old Irish heroes squeezing into their jerseys and squashing onto the bench in the RDS dressing room. The same old jibes were flowing, the familiar laughs responded. From Maurice Field at 53 years of age to Fionn Carr at a sprightly 30, it was remarkable that so many people felt it was important to be part of the day.
But then again, Anthony Foley was a remarkable person.
Richard McElwee
Back to News
Latest Posts