News
ISAAC BOSS:
PAST PLAYER FOCUS
30th January 2017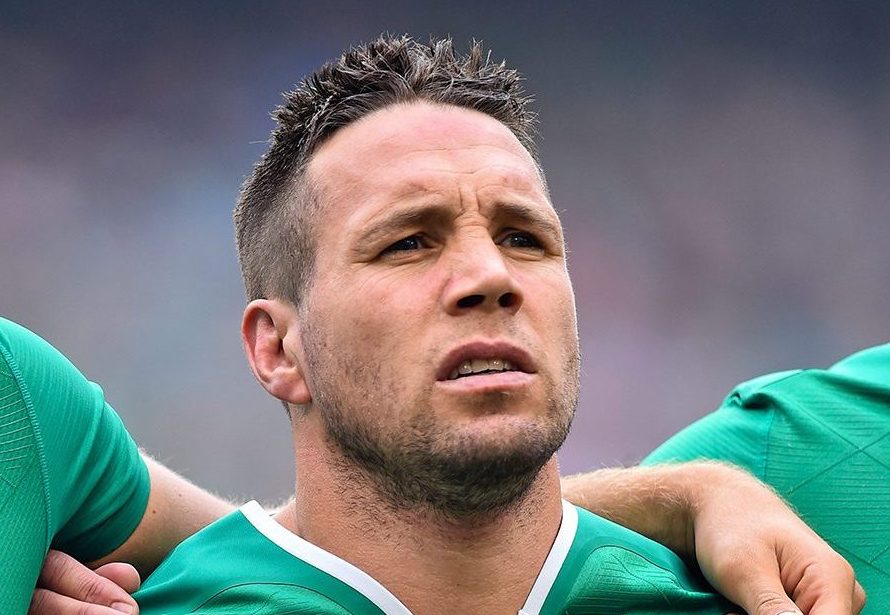 When you were in school, did you have any idea what you hoped to do career wise?
Rugby wasn't professional when I was growing up so every kids dreamed of being a top rugby player to get a Rugby League contract. Besides that pipe dream, I grew up on a farm (dairy) so I always wanted to be a farmer from a young age, this changing to becoming a physio in high school due to my love of sports.
How did you embark on your rugby career?
I was always watching my brothers play rugby and started myself when I got to school aged 6. From there I progressed into local representative sides, provincial teams and then into the New Zealand Under 19's before I got a Super Rugby contract, From there I played for the Chiefs and the Hurricanes and was an All-Black trialist before I left to play for Ulster, Leinster and Ireland
Did you consider rugby to be a viable career option?
No, I didn't consider it a viable career until after my university days. It didn't turn professional until late in my high school days and had always been pretty amateur early. It always struck me as a bonus when I began to make money from the game.
What third level education did you undertake and how did you balance study commitments with your training and playing schedule?
I completed a Bachelor of Management Studies at Waikato University when I was just out of school and recently completed a Masters in Business at Dublin Business School. It was tough to balance all my study early on but I was pretty determined to get that behind me so I stuck at it. Doing my Masters later in my career meant that I had to manage my time pretty well and it made for some long days – I actually think they complimented each other quite well as it I began to enjoy my time on the pitch even more, while it gave me something to take my mind off the game when I was away from the training environment.
Starting out, did you think rugby would play such a big role in your life?
I always knew that rugby would play a big role in my life. I always thought that I would be that club man who plays and coaches teams until he can't walk – every club has one of those and they need them. I have been lucky enough to gain financial reward from my rugby career and I think I always have to give back to the game for that privilege.
Do you think playing rugby has helped your off-field career?
Rugby has undoubtedly made a positive impact on my off-field career. Through the help I received from both New Zealand and the Irish Players Associations I have been able to complete my education and develop relationships that have led to off-field opportunities. None moreso than my new role in IRUPA as a Relationship Manager.
What was your motivation for travelling half way around the world to play rugby in Ireland?
I always wanted to play for Ireland as a child. Obviously, people find that hard to believe given that I grew up in New Zealand, but we were always made aware of our Irish heritage as children and we were passionate about it. I had two older brothers who left to play club rugby in Ireland so it made it feel all the more attainable for me.
How proud are you to be the only player to have ever played over 100 games for two different provinces?
I am very proud. As a player in a team sport it is always hard to have little milestones that are uniquely your own so it's nice to have that to myself for the moment. Undoubtedly with more player movement and more games these days that will change in the future.
How did both experiences compare?
My time in Ulster and Leinster is hard to compare the both as they were completely different. If I am honest, the years all seem to roll into one and it's only now that I have finished playing that I can look back and compare the difference.
What prompted your retirement and how has it been?
There were a number of contributory factors. I wanted to spend some time back in NZ with family – time which I hadn't been able to give over the previous 11 years of my career in Ireland. Also, I probably wasn't enjoying being a professional as much as I had and that is purely because I wasn't playing as much. The fun part of being a professional is still actually playing the game and in the end I was training twice as hard for a lot less game time.
Looking back what did you most enjoy about playing rugby and what do you miss most?
Besides the actual playing of the game I enjoyed the people I met over the course of my career. Both playing with and against, as well as in the wider rugby community. I think we are lucky that there are genuinely great people involved in the game. In terms of what I miss, it is game day! Nothing beats getting on the field and just playing the game.
What piece of advice would you give young players starting out today?
Just enjoy it and play as much as you can. That is where the most enjoyment comes from and also the most learnings.
Can you tell us a little bit about your new role?
I have taken up a role as Relationship Manager with the Irish Rugby Union Players Association. In this role I am concentrating on our relations with our members (the players), corporate partners, media and also the community. There is never one day the same but I am enjoying it immensely, learning a lot as I go but also staying in touch with the game which is great.
Back to News
Latest Posts