News
Painting the Full Picture
05th January 2021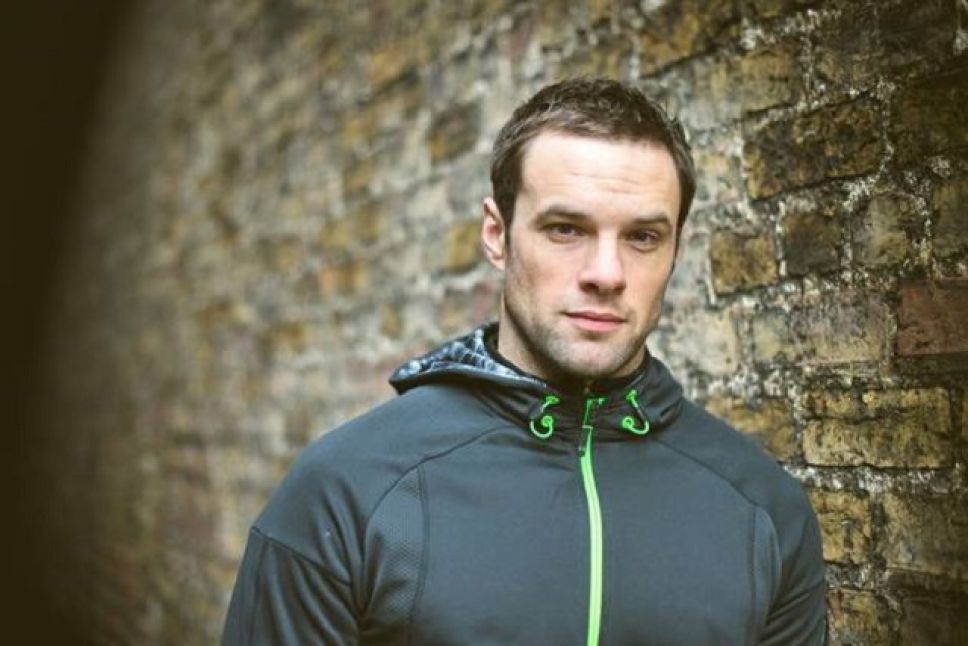 Listening to Bressie, the last embers of an innocent youth flicker through the mind. The cinders are from a pre-Covid world of course and reignite memories of landing into a mobbed student bar to reacquaint with eyes met across the lecture hall over the previous week.
The best meeting place on campus was generally a live gig to see a band that was rapidly descending in relevance or one that was moving quickly in the other direction. Falling into the latter category, The Blizzards were always a decent bet for a good night.
Their upbeat pop-punk made for a welcome distraction from any awkward chatter, while there was no guilt in timely jaunts to the bar. The sweat-strewn lead singer held the gaze of his many admirers, not least the athletes in the room who marvelled at his size while the engineers considered how sturdy the stage was.
Though he already commanded their respect, the aspiring sportspeople in the crowd would have been suitably impressed to learn that Bressie's 6'5 frame had stomped across GAA and rugby pitches throughout the country. Indeed, just a few years previously he had been lining out in a Leinster side that was finding its feet in the professional world.
Despite the flowing taps, there was always plenty of aspiration in the student bar. Budding doctors, lawyers and accountants mingled with ease as embittered students of the humanities sized them up. Yet despite their respective notions of grandeur, all bowed to Bressie who seemed to have figured it all out.
And yet, it was not all they would have made it out to be.
Writing in his book 'Me and My Mate Jeffrey,' Bressie recalls a non-descript match-week, and the poisonous thoughts that came with it. Eager to escape, he began head-butting the concrete wall in his bedroom until a dull ache and dizziness brought about a sense of relief. Injury felt better than the mental torture of feeling completely unable (yet knowing that in the eyes of others he was fit) to play.
"Bressie was an incredibly physical guy," former Leinster coach Matt Williams recalls. "He was a bit like Trevor Brennan and we loved it. A hard dude. Sadly, when I think of about him I also remember Dave Fagan (Leinster Rugby coach) telling us before training that Bressie hadn't turned up again. We couldn't work it out.
"We rated Bressie as highly as Jamie Heaslip. In our ignorance we considered the obvious things like a lack of motivation or drinking. He just didn't seem to care. We were trying to work it out on our side, while on his side he was full of fear and all those difficulties."
In an effort to hide what was truly at play, Bressie made an artform of making excuses. At their weekly medical check-ups, he often had a new ailment to report. His numerous wisdom teeth became famous but Bressie had no qualms about phantom complaints. His prerogative was to keep his issues off the table, hide the Xanax in his system and avoid contemplating what they might really think.
"When you're in a professional set-up it can be an intense experience, especially for a young player," Bressie says. "Before I signed with Leinster, I was at the U19 World Championships in Australia. I spent several weeks sleeping on a balcony in our Sydney hotel because I didn't want my roommate Gary Brown see me have these experiences and panic attacks that I was dealing with.
"When we got back to Ireland I found out I got a contract and then basically, we were playing Connacht the next Wednesday and I had no break. You need a break when you're playing at that level, especially when you're not used to it. In that game I got this dull feeling in my groins. I was one of those lucky players who never got injured but it felt like my body was disconnected from my legs.
"I didn't know it at the time but it was the beginning of the end for my career, not just physically but there came with it a mental inability to cope. It was my body telling me to stop. I ended up demolishing painkillers and anti-inflammatories for a number months and then I found out I needed surgery. I remember one of the coaching staff walked into the dressing room and said to me 'what a waste of a contract you are' in a jokey, arsey kind of way… but it buried me."
Whilst Bressie acknowledges that much has improved in the mental health and wellbeing space, namely through Rugby Players Ireland and the Tackle Your Feelings campaign, he feels there is some tokenism in other organisations. As the popularity of the game has increased, he believes rugby players have a key influence on Irish society. However, growing responsibilities off the field, coupled with the extraordinary pressures on it, make the profession an extremely demanding one.
"It's almost 20 years ago now, but I look at what I was going through and the added pressure of people going: 'why is he on the Leinster team? He is shit!' I still feel that if I had said something, at that point, I might have been the person who let players open up and have these conversations.
"I always say Leo Cullen was the best player I played with even with all the superstars we had in that squad. He had something in him. I remember a game in some shitty backend of Wales in the Celtic League. I hadn't slept for about a week. Kick-off came and Leo just screamed at me to run. I was asleep.
"He walked up to me on the pitch and goes: 'Are you ok?' and I went: 'I don't think so man.' I couldn't get into a conversation with him because I would have got my arse handed to me by a Welsh No.8 but I remember he was the first to ask. I hope that he still has that intuition."
In recent months Bressie has opened conversation with Rugby Players Ireland in an effort to finally give something back to the game he chose to walk away from. Despite some bitter memories of that career, he still admires the game and believes his exposure to that high-performance environment was a privilege.
"The worst part actually came when I felt, finally, I was getting closer to what I knew I could do. We were in pre-season and I was flying. I was fitter, faster, stronger and more skilful than I ever was. I finally felt that my time had come and I was ready for it.
"We were playing tip-rugby at the end of a session and I took off…. 'Bang!' It felt like somebody shot me in the leg. It turned out to be a serious rupture in my quad that stemmed from the fact I hadn't rehabbed properly after a hernia. Johnny O'Hagan, all 5'3 of him, had to carry me to my apartment and I lay there for a week eating snack boxes and realising it was over.
"I thought I was failing and ultimately failed everybody because I didn't get to show what I was potentially capable of because I was effectively broken by the time I got into Leinster. A second tier of darkness came over me."
In setting his sights on a musical career, Bressie ultimately saw the light again. Even in his early Leinster days, the Mullingar man found new life in song. Williams recalls Bressie snatching a guitar from the chagrined grips of Denis Hickie and Victor Costello. 15 songs later, Costello turned to Williams and said he was glad the youngster could play, for his sake.
Yet despite his burgeoning musical career, it nevertheless took Bressie several years to shake off his identity as a 'rugby player.' He discusses his experience of the transition and how it can affect people. How running out in front of 80,000 people is the closest thing to the gladiatorial battles in Ancient Rome without risking a head chop. How the highs and adulation of professional sport become distant memories when a kid is your boss in the office. Bressie also references Dan Vickerman, the Australian lock who took his own life in 2017.
"Modern sport is all about winning," Bressie states. "It's immensely competitive. The higher the stakes the more we are blinded by its perceived importance. As important as sport may be, it is not more important than the lives of those who are lucky enough to play it.
"This perception that they are beacons of perfection, invincible pillars of strength and power, may look good in some ad campaign but it doesn't paint the full picture. Athletes are trained how to get faster, how to get more skillful, more powerful, agile and fitter but many are not trained how to deal with the inevitable adversities that they will experience.
"Vulnerability and adversity is part of the human condition. The hardest falls are the ones that teach us most about ourselves. We need to make real space in elite sport for athletes to share these experiences and support them. They have such an incredible influence, they are role models, heroes.
"The new generations need to be empowered to understand that we are all human and all face shit in our lives and many of us need help to face this stuff. I look back now on my time as a pro rugby player and how it could have been different. I have no regrets.
"I have a simple message: we are all human, we feel it all and at those times when we are shattered and fragmented, this shared humanity can hold us together."
Back to News
Latest Posts