News
"One of the Best Teammates of them All"
22nd September 2020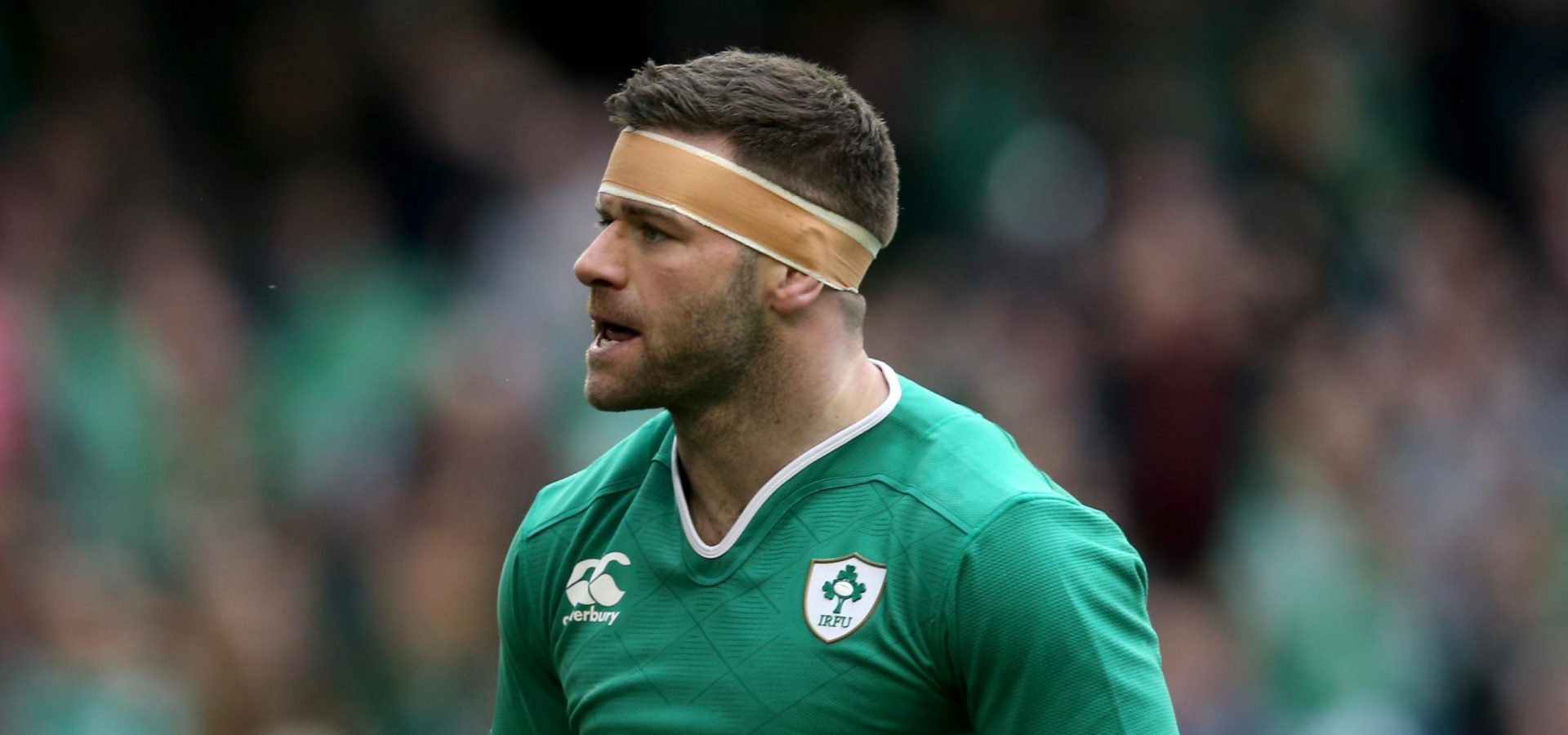 Probably from his very first foray onto a rugby field, Fergus McFadden's contribution was always defined by his competitiveness. If there was someone togged out, running well and hitting hard, you could be sure that they would be returned from whence they came once McFadden had them within his sights.
Even if they were one of the biggest names in the game.
"Brian [O'Driscoll] and I used to be very competitive in training," McFadden begins. "I mean, the guy is one of the best competitors of all time for Leinster and Ireland! I remember we were playing a conditioned game in one of my first pre-season sessions and he kept blocking me off. It was crafty because Joe [Schmidt] couldn't blow it up for foul play.
"We were back at it a few weeks later and I blocked him off from scoring. In those fitness games if a team starts scoring you can do an awful lot of running trying to get back into it. He wasn't happy. He said to me, 'if you do that again I'm gonna…!" So, I did do it again. There was a bit of handbags and we had to be pulled apart. I split my eye open.
"We chatted later that evening and it was grand. It was water under the bridge. I've done plenty of things in matches and in training. I've thrown what weight I have around a bit so I can't complain too much! I think it helped me in the end!"
Respect is a hard-earned thing in a rugby environment. Very often there is a price to pay en route, yet McFadden's competitive edge ensured he never shied away from a challenge. That moment, amongst many others, obviously resonated with the former Irish, Leinster and Lions captain. Speaking about 'one of the best teammates of them all' on Off the Ball, O'Driscoll had a message for the retiring winger.
"Not only were you the life and soul of the dressing room, but more importantly you were one of the ones people turned to when it was time to roll the sleeves up. I haven't known anyone with an insatiable appetite for pain quite like you. Competitiveness personified and unwillingness to ever give up, they're the real traits that will serve you well in the next life."
It is obvious that many in the Irish rugby community shared similar sentiments. The raft of social media postings that followed the announcement of his impending departure demonstrated that McFadden had been an immensely popular figure in dressing rooms throughout his rugby travels. Tributes poured in from all sides; from those whom he battled for and from those he battled against.
Although the 34-times capped Irish international broke into the Leinster Rugby squad within two years of leaving school, his rise had been understated. The same could be said of his career. McFadden would be the first to admit that he was never the quickest, nor the most skilful but for all his perceived failings he was the one player everyone wanted by their side.
"Hearing some of the stuff people have been saying has been pretty emotional for me," McFadden conceded following the announcement of his intention to retire at the end of the season. "When I gave the statement to Leinster I thought I'd be fine. I had been building myself up for it for quite a while. Then I started getting messages and hearing from friends and family, current and past players and it began to get a bit emotional.
"I don't think there's any other workplace or sport where you get to know people as much as professional rugby. When you're in the trenches with them you build a bond that will last forever. A lot of these people who have said these things know that I worked for everything I got, they respected that.
"They've been there when we've lost games we should have won, won games we shouldn't. I've picked up injuries and missed big games. I've played well and missed selection. They were there on the good days and the bad. I've seen and done a lot but no matter how ready you think you are until that day comes you don't know how you're going to feel. I was more emotional than I expected."
Over the past number of years, many players destined for Irish rugby folklore have been signing off their careers with a published account of their memories. Scan the index and invariably McFadden's name crops up in amusing circumstances, but the anecdotes were always qualified with an acknowledgement of the sheer determination he exhibits on the field. It's clear that one of McFadden's greatest contributions lay behind the flashing bulbs on matchday.
"It was tempting to stay and contribute, but as much as I respect those guys who manage to play into their late 30s, it wasn't for me. I had been toying with the idea before I signed on for another year. I had a very matter of fact conversation with Leo [Cullen] at the start of the season and I set my stall out.
"I knew it would be the end. I would be turning 34 at the end of the season and while I didn't get as many caps as Jamie Heaslip, there are a fair few miles on the clock. I think I've got a lot out of my body. I've had a great run of it and it felt like the right time. I just I wanted to enjoy every day I had knowing it would they would be my last as a rugby player. Up until being sent home with the pandemic, I really did."
While his conversation with Cullen was purely professional, he hopes to sit back with his former teammate and many others in time to come to reflect on a journey through one of the greatest periods for Irish teams in any code. It was a journey that began with a privileged apprenticeship.
"Back in 2009 I was the 24th man for most of the Heineken Cup games. All my caps that season came in the Magners League, but I couldn't force my way through for the bigger games. As much as I would have loved to have been picked, it was one of my first years with the senior squad. I was just delighted to see Leinster win the Heineken Cup for the first time and to be so close to it.
"That team, particularly the backline, was so talented. Guys I looked up to in school – Brian, Gordon [D'Arcy], Shaggy [Shane Horgan], Girvan Dempsey, Felipe [Contepomi]. You also had Rob [Kearney] who I played with for Clongowes and Luke [Fitzgerald] breaking through. I was trying to sponge as much as possible from all these guys.
"I was lucky to come into an environment when things were picking up. The timing was nice but I'm not going to be one of those people who looks back and regrets not picking up a few more caps if this or that didn't happen. Of course, there's a few medals we left behind but the experiences outweigh everything."
Remarkably, silverware almost seems part and parcel of McFadden's professional career. Indeed one of his final acts as a Leinster Rugby player was in lifting the PRO14 trophy alongside Rob Kearney. Sadly, the uncertainty caused by Covid-19 and a calf injury upon his return in August cast an unfortunate shadow over the final months of a glittering career. It bothers him little.
"I'm looking forward to sitting back over the next few months and enjoying some time with my young family. Then we'll assess my options from there. I've picked up many transferable skills, learnings and experiences. I hope to bring them all into the next phase, whatever that is!
"It was unfortunate how the last few months played out but some things are more important than rugby or Fergus McFadden's retirement."
Back to News
Latest Posts