News
On the Rise
21st August 2023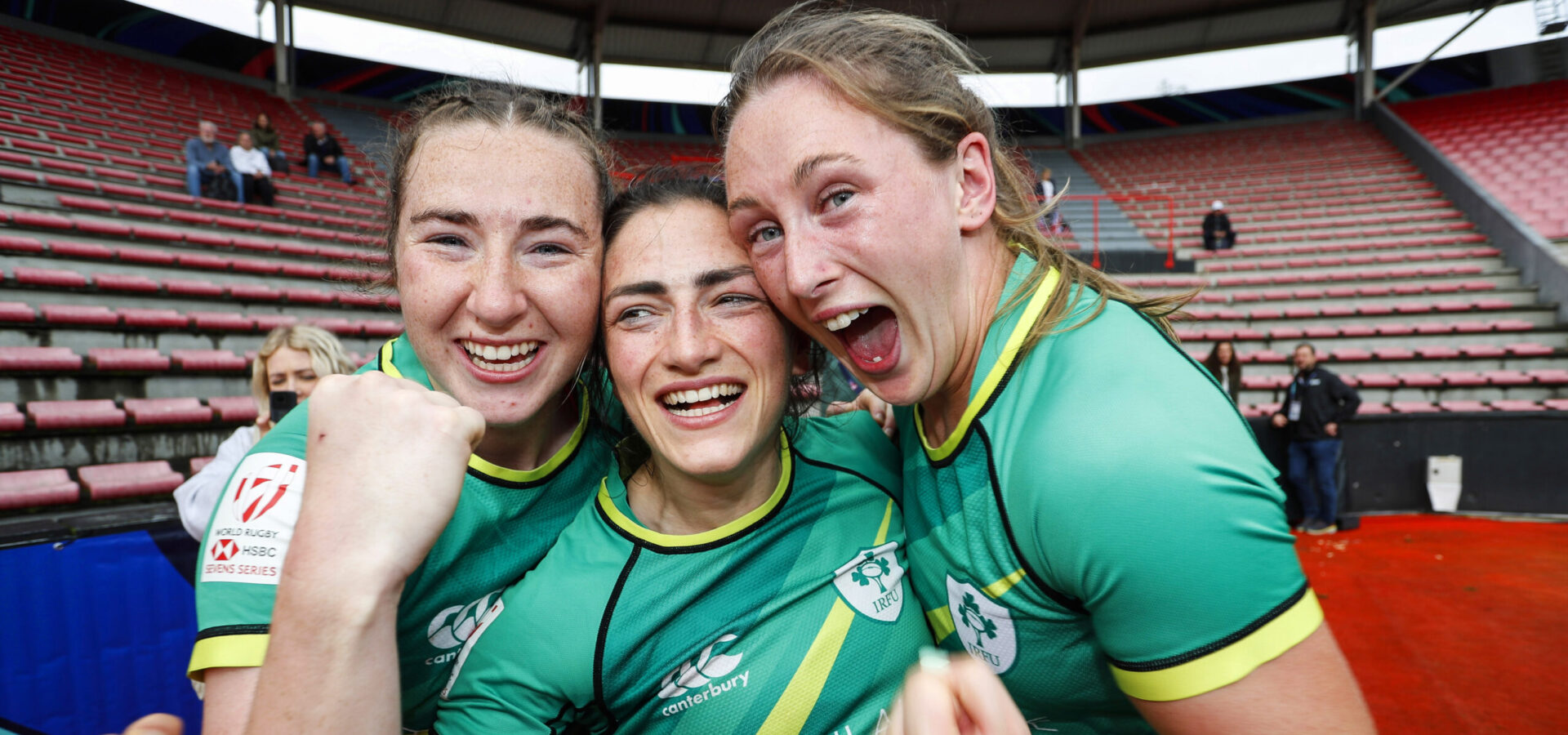 In research conducted at the turn of the year by ONSIDE, a consultancy group with expertise in sponsorship, it was found that three of the most marketable personalities in Ireland are female sportspeople.
Heading into a FIFA World Cup year, Irish captain Katie McCabe was always likely to feature while the likes of Katie Taylor and Kellie Harrington are never far away from such lists. However, not all female athletes in Ireland enjoy the same level of exposure.
Despite qualifying for the globe's most prestigious competition in May, Ireland's Olympic bound Women's 7s team remain something of an untapped resource for brands and companies in Ireland. Anna McGann, who was part of the squad that secured their place at Paris 2024, believes her teammates would benefit from greater support.
"I think it's clear for everyone to see that female sport in Ireland is on the rise," McGann begins. "I've been looking at the Irish soccer team over the past few weeks and they were being sponsored left, right and centre. It's amazing to see them there now considering they were at ground zero just a few years ago.
"While we're not at that same base level, I'm just not sure many Irish people actually know that they've a rugby team playing on a world stage week-in, week-out. How many female sides in Ireland are doing that? I'd like to think the Irish Women's 7s can follow the trajectory of the soccer girls and capture the imaginations as they have.
"I suppose it doesn't help that we mostly play on the other side of the globe and in the middle of the Irish night. Some of my own friends thought 7s was a substitute sport for XVs until recently enough. Before I was capped in the Six Nations they used to ask: "when are you going to play the real one?" It was only when we medalled in Seville last year that people really began to really take notice.
"I think it'd be class if we could have a Dublin leg in the World Series one day and bring the experience home. If we were to medal at Paris 2024, maybe then more people would be calling for it."
While the opportunity to elevate the status of women's sport would be welcome at any stage, McGann believes there is much to be gained from establishing a relationship in an Olympic year. It gives the sponsor an insight into the demands being placed on an Olympic athlete while also affording the player the opportunity to switch up their focus – which ultimately benefits their performance.
"There's so much for both sides to gain from a partnership," she says. "For the company, they are associating with a high-performing individual on an international stage. It's a terrific opportunity to be part of an Olympic adventure and align with a sport that is growing all the time.
"For the athlete, a partnership might help to increase our visibility and expose us to new audiences. It might also enhance our professionalism and trustworthiness for other brands or future employers. Crucially, the financial support would also help us fulfil our potential as full-time athletes by offsetting worries about the bills that come in the door each month.
"I think by joining us on our Olympic journey, an authentic relationship can be created rather than a quick fix for social media."
McGann makes a strong case but unfortunately her interviewer is not in a position to invest. It is a scenario she regularly faces. People who are willing but unable to help. It leads to a candid discussion on the challenges faced by athletes in engaging potential sponsors.
"I've met with some agents and even though they have established networks, they have the same issues on our behalf. I guess they have to work a little bit harder for outcomes because the reality is that most organisations will only open their doors to someone like Johnny Sexton. Simply gaining access to decision makers is a challenge in itself. We don't even get the opportunity to state our case.
"It's obvious that we can't compete with some of the male players who might have thousands of followers on their socials but they have to be reminded of the potential that women's sport has. Back in 2017, Katie McCabe was a relative unknown when she was made captain of the Irish soccer team. Now she has more followers than any of the Irish Rugby lads on Instagram.
"It's crazy what a bit of success can do. It's also exciting too because heading to Paris we know we have a very real chance of taking home a medal to Ireland. I just feel that now is the time we need the help to realise that ambition."
Frustratingly, McGann's own Olympic aspirations have been hampered by a serious injury sustained at a Rugby Europe event in the Algarve in June. Yet she refuses to dull her enthusiasm despite the tough road of rehabilitation that lies ahead.
"I mean, I'd probably be lying to myself if I said I wasn't daunted. When the ACL happened, the prospect of missing the Olympics did flash through my mind. I started to panic and think irrationally. I've had my bad moments, I've had my bad days, I've had my tears.
"Nine months is a long time if you choose to look at it that way but once we got the surgery booked in and made a plan around my recovery, I started to reframe it as an opportunity. I think it's actually going to be a good time to work on a few things. I'm going to get faster. I'm going to get stronger. And I'm going to have time to get back into Team Ireland."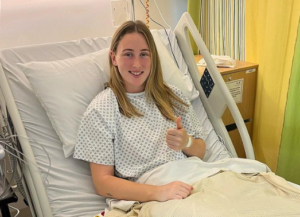 If McGann were to miss out on Paris, it would represent a great shame. A key member of the squad for six seasons, she has grown up as part of the first professional women's rugby programme in Ireland and has been with the team from the days in the outposts of the rugby world. Securing qualification for the Olympics with her best friends was one of the best experiences of her life.
"A couple of years ago we had a look at what we needed to change if we wanted to get anywhere, and we felt we could create a better culture around the team. We needed to embrace and respect each other as individuals so that an environment of trust could be replicated on the field. We started to hang out with each other more.
"When you're in a high-performing team sport, you have to be good at so many things that people might not even take into account. They think we're all focused on ourselves. Focused on being the one to score the try or focused on the biggest gains in training when in actual fact, there's so much more to it.
"Clearly, you have to be hard-working or you'll be filtered out, but you also have to be compassionate and vulnerable. You have to let your teammates in. You've got to be there for them as they are for you. One of the greatest successes of this team is that when we go into a room, it doesn't matter who is sitting inside. We're a family unit.
"We're basically like a start-up and I think there's a lot we can offer companies through our experiences on and off the field as we got ourselves up off the ground. But more importantly, by investing in and supporting female athletes, businesses can create their own lasting legacy for both their staff and their customers by driving positive transformation through female sport."
Back to News
Latest Posts