News
On an Island in the Sun
18th July 2019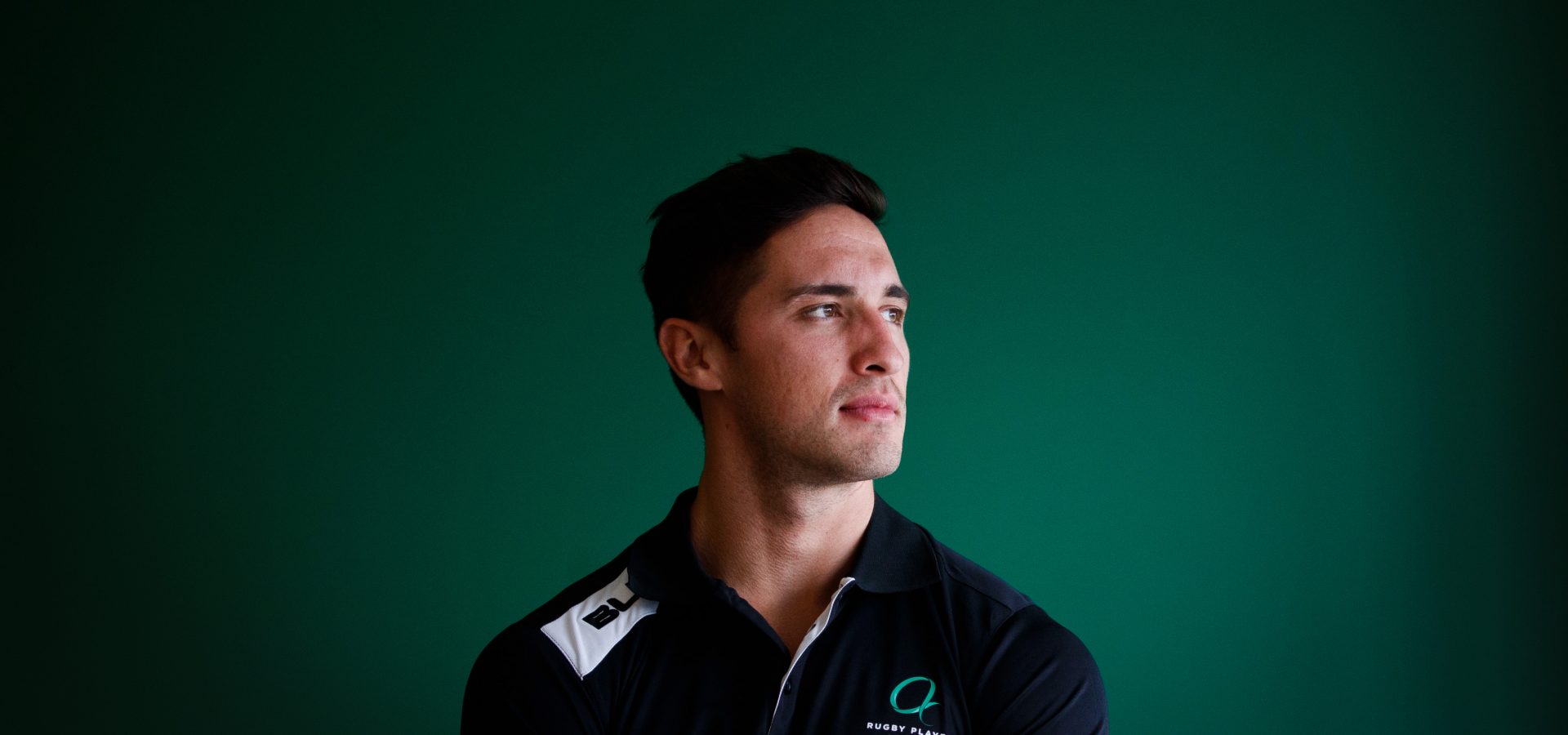 Two years ago, Greg O'Shea was in an entirely different boat to the one in which he sailed around Hong Kong island in April. Sipping on beers as he basked in the glory of World Series qualification, O'Shea doesn't forget that the outlook wasn't so sunny in June 2017.
A lacerated Achilles tendon while on holidays in New York back in 2015 wreaked havoc with O'Shea's prospects at Munster Rugby. While he recovered to take the field within 6 months, as a sprinter of international quality he knew that for some time, his body was nowhere near where it needed to be… especially when having to oust the likes of Simon Zebo, Keith Earls and Darren Sweetnam.
Nevertheless, Munster Rugby and their medical staff gave him time at what was a crucial juncture, one that might otherwise have seen him fall out of the sport altogether. His family also gathered around to help him through a difficult period. While it ultimately failed to work out, O'Shea's hard work and evident abilities in red soon came to the attention of Anthony Eddy at the IRFU.
"It could easily have been like putting down a horse, 'your leg is gone'," O'Shea exclaims. "But they [Munster Rugby] gave me a bit of time which, hand on heart, was so nice of them. Now look, I'm in the 7s team and the world is our oyster."
Every cloud and all that.
While O'Shea and Rory Burke were undoubtedly disappointed as they headed for the departure gates, both have seen an upturn in fortune of late. Following a stint with Nottingham, Burke joined Connacht Rugby this summer while O'Shea's transition into 7s rugby has finally begun to reap the rewards.
"It was difficult at first. There was a lot of high-intensity running and it took a bit of getting used to. I kept blowing my hamstrings and groins, so I had to give my body time to adapt and absorb the volume.
"I wasn't involved as much as I would have liked, but I kept at it and this season it has all worked out nicely with World Series qualification and an Olympic dream still intact!"
Having been voted onto the Executive Board at Rugby Players Ireland, it is clear that his teammates admire and respect O'Shea's work-ethic and attitude. Although he has never captained a side in senior rugby, his competitive nature, initiative and willingness to drive standards has marked him out to be a natural leader.
"There was plenty of big characters in the squad when I joined up, and with my injuries it took a while to establish myself. Then we lost a few guys after Hong Kong last year. Jimmy O'Brien went to Leinster and it's great to see Robert Balacoune doing so well up at Ulster. With them going, there was an onus on us all to step up in what was always going to be a massive season.
"But it's such a small squad that each of us leads in our own way. Billy [Dardis] is very focussed, smart. Then there's Harry [McNulty], John [O'Donnell] and Fitz [Ian Fitzpatrick]. Everyone pushes towards the same goal. You've got to make the most of your opportunities. There's no room in there for anyone who might hold us back."
While any number of players could have been expected to represent the group capably, O'Shea has been handed the mantle. A Law graduate out of the University of Limerick, his teammates have given him an encouraging nudge, one that he is happy to grasp with both hands.
"I'm like a sponge. I can't wait to get involved and learn. I plan to become a solicitor and so this experience of being on the Board, representing my teammates, can only help in that context. I want to be a focal point for the group. Having the platform to raise important 7s issues alongside Louise [Galvin] is a massive step for the programme.
"With the calibre of people on the Board… I mean, Peter O'Mahony is a Lions captain, Rob Kearney – how many European Cups does he have? Guys like Eoin McKeon and Johnny Sexton have been established senior players for a long time. They bring really intelligent experience to the table.
"My hope is to benefit from the conversations they might have been having five or six years ago and bring their learnings into the 7s."
There was a strong turnout by O'Shea's teammates at the Zurich Irish Rugby Players' Awards in May, itself indicative of the respect the players have for their association, a relationship that has only been established in the past 12 months.
"When we approached Simon Keogh to have Rugby Players Ireland represent us last year, I don't think we realised the extent of support for us. Initially, we were simply relieved to have them on side as it was hard to approach our coaches and have the difficult conversations that needed to be had.
"More generally, it probably took a while for the lads to buy into it. But as we got to know the staff, we could see that they were across everything we are doing in our lives. It made us sit up and realise that there are massive opportunities for us here. Over the coming months and years, that relationship and respect is only going to grow.
"What has really impressed us is the support structure that is in place for those who aren't in the game anymore. As rugby players, we all know plenty of guys in that bracket and it has been great to see them having someone to turn to. Whether it is lads still in the game, or beyond, Rugby Players Ireland has become a bigger part of the conversation and everyone is buying into it.
"It's an honour for Louise and I to now be involved in this way with such a progressive organisation. Let's see where we can bring the 7s game to!"
Back to News
Latest Posts