News
O'MAHONY AND NEVILLE JOIN THE ARK!
23rd April 2019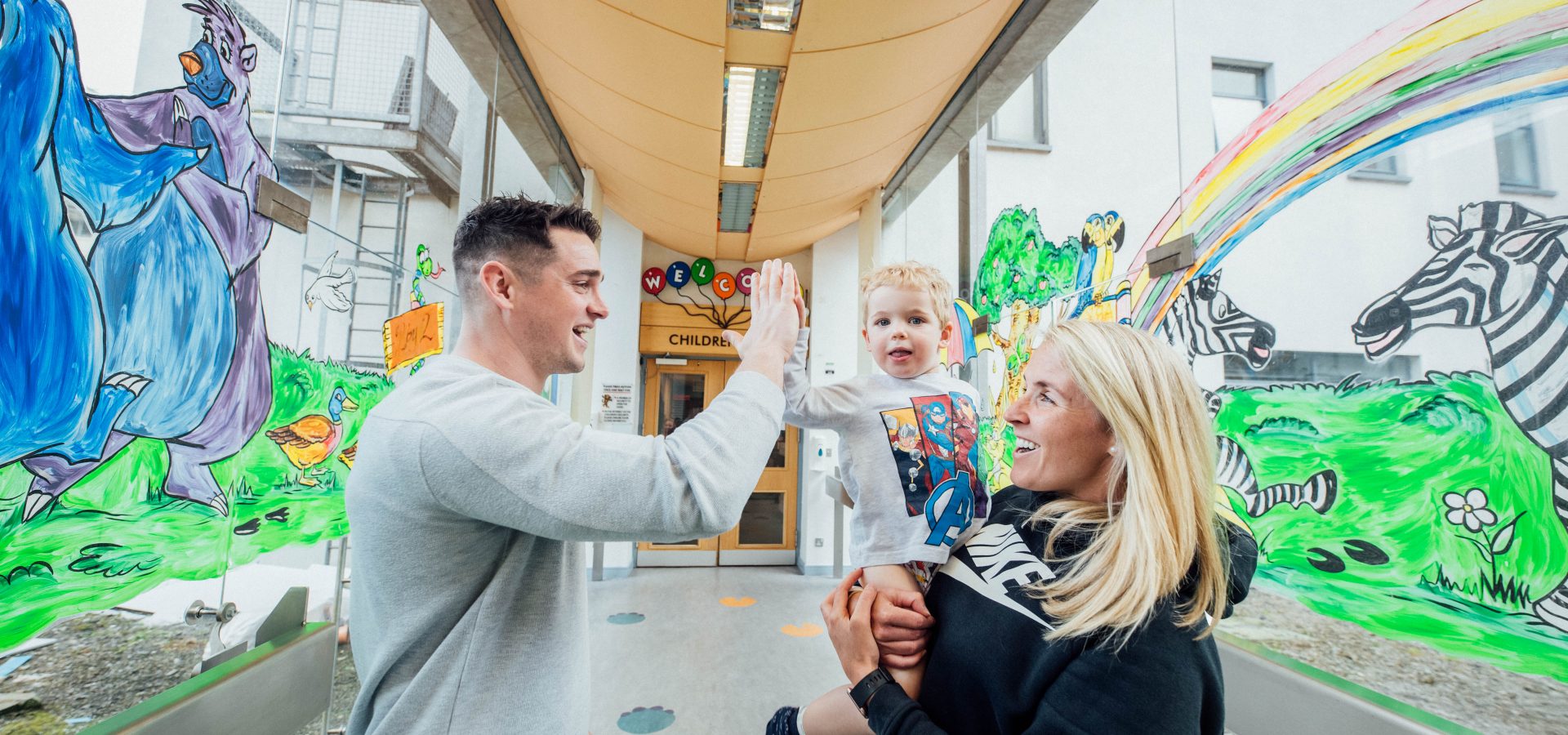 UL Hospitals Group is delighted to announce international rugby referee Joy Neville and Munster Rugby player Ronan O'Mahony as ambassadors for the Children's Ark at University Hospital Limerick.
For children living with or recovering from illness, a visit from their sporting heroes is always a sure way of taking their minds off hospital and treatment plans.
And young patients in UHL are delighted they will now be seeing more of Joy and Ronan in their roles as ambassadors.
"As rugby players, we know that we have an important role to play in our communities," said Ronan who has recently announced that he will be retiring from the game through injury.
"The ability to bring a smile to a young person's face is a powerful thing, especially when they are unwell. I am delighted to be taking on an ambassadorial role with The Children's Ark, which has been facilitated by Rugby Players Ireland. By strengthening this link, I hope to bring some light into their lives at a time when they need it most."
According to Joy Neville: "I know the hospital well from my own family and friends coming here over the years. One of my good friends, Fiona Steed, works in the hospital and may I suspect have had something to do with putting my name in the mix as an ambassador".
"I am really honoured to have been asked. The Children's Ark is a wonderful department with great staff who do invaluable and life-changing work for children and families across Limerick and the MidWest. Kids will always have bumps and accidents and, unfortunately, some children will become seriously ill so it is reassuring that we have in the region a department where we can help them to recover. I am delighted to be able to support this great work in my own small way," she added.
The Children's Ark is the only inpatient facility for sick children in the MidWest. It is a purpose-built paediatric unit for children with 49 beds in the Sunshine and Rainbow wards, a high-dependency unit, a cystic fibrosis unit and the Caterpillar Day Ward. There is a school for children staying in hospital so that those that are well enough can keep up with their school work. And the play room operates Monday to Friday to normalise children's experience of hospital and proves a fun side to life within a hospital environment.
During 2018 there were 3,787 inpatients cared for on the two main wards in addition to 64 children in the paediatric high dependency unit. There were X paediatric presentations to the Emergency Department in 2018 and Y outpatient attendances.
Jeane Moloney, Assistant Director of Nursing, the Children's Ark, commented: "Hospital can be a difficult place to be for children and their families so we do everything we can to normalise the experience. But that does not mean we don't enjoy the odd special occasion. Recent visits by members of the Munster and Ireland rugby teams and from the Limerick hurlers and camogie players have made for many precious memories for our patients. We are delighted to now have Ronan and Joy come on board as ambassadors and we look forward to marking many more celebrations and milestones with them."
Back to News
Latest Posts