News
No Place Like Home
14th July 2022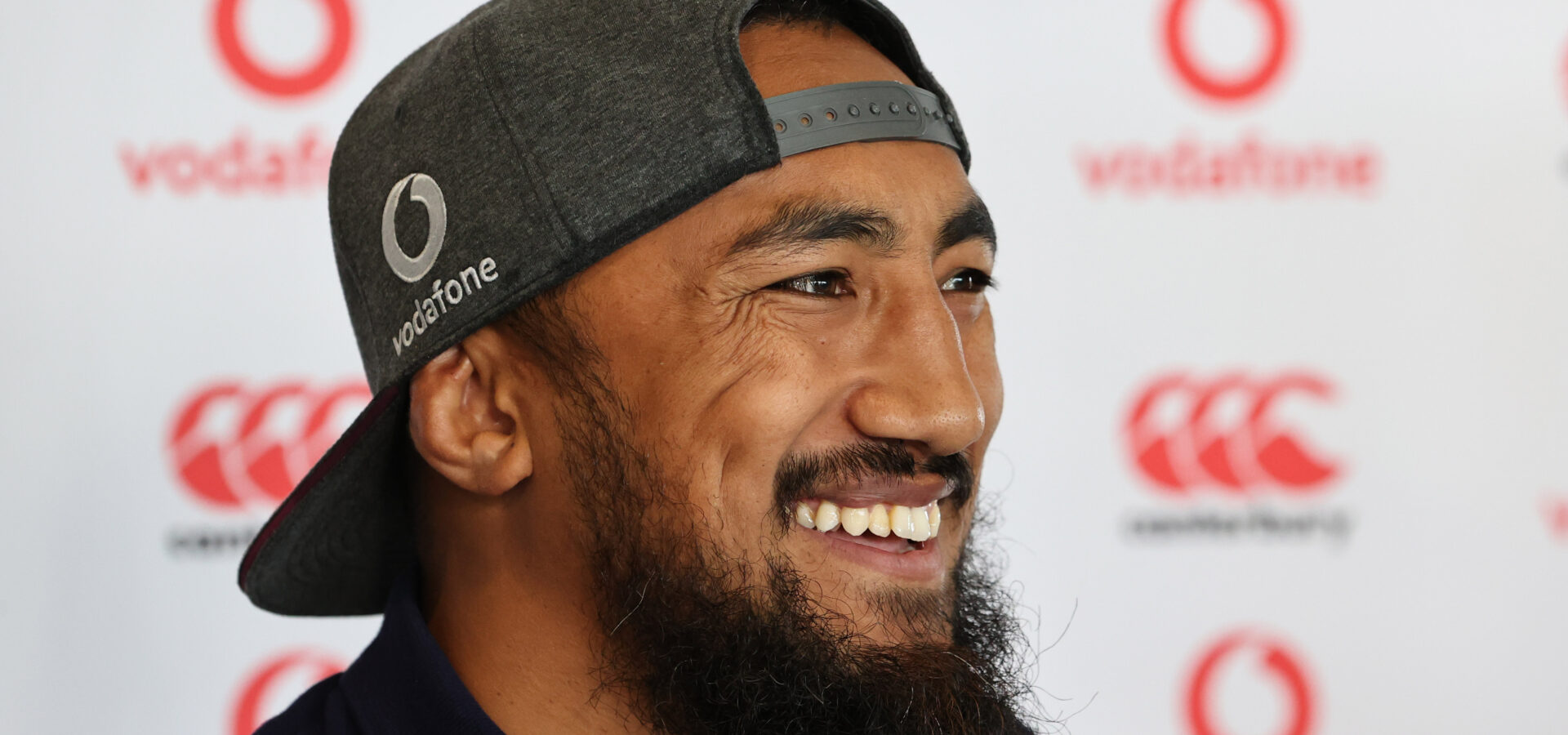 There are many dimensions to being a rugby player but few consider the sacrifices that individuals make for the good of their future and that of their family. While the residency rule has drawn plenty of criticism, few could question Bundee Aki's love of Ireland and commitment to the Irish cause.
When the New Zealander first signed for Connacht back in 2014 it marked a major coup for the westerners. Though largely an unknown quantity on this side of the globe, the arrival of the Super Rugby winner was a signal of intent by a side that had grown tired of wallowing in the shadows. Connacht's subsequent rise in fortune was due in no small part to the Aucklander who has since become one of the most recognisable characters in Irish sport.
Heading into his tenth season with the province, Aki remains in Galway despite reports of several lucrative offers for his services. Though such speculation will always attach to the best players in the game, Aki's performances for both Connacht Rugby and his adopted country have served as confirmation of his loyalty to rugby here. Indeed, his allegiance has roots in his first night in Ireland.
"I remember walking into the Connacht Hotel when I first arrived," the Lions centre recalls. "My whole family and I were welcomed with open arms. Everybody had obviously done their bit of research and knew our names. For me, it was nice to get that introduction on a personal level but the way they made my family feel so welcome was very special."
"To be fairly honest, I'm a person that when people do so much for you and your family, they deserve the best back from you. It is good business for me but what they've given to me and my family, the lifestyle that we have in Galway, I don't know if I'd get the same treatment somewhere else, do you know what I mean?"
In order to find better opportunities for his young family, Aki had to leave several close relatives behind in New Zealand, including his eldest daughter. He admits that his mind inevitably wandered back home to them regularly in those early days. There was no way of ignoring how he felt and so he learned to deal with his pervading emotions.
"There are so many lovely, happy and friendly people in Galway. They go out of their way to say hello or wave across the street. I think of people like Deirdre Lyons who is such a lovely, lovely lady. She's always been on my case and from day one was always asking after my family.
"Being surrounded by such love from early on helped to take my mind off being so far away from home. Knowing that people cared about us and wanted to reach out made me feel more secure that everyone is looking out for you and your loved ones. I had to get on top of things because knew I had to be in the moment to make better connections with those who were making such an effort with us.
"I guess it also helped me to focus on the job I came here to do."
Within a few years of his arrival Connacht claimed the PRO12 title, while he also had a central part to play in the Irish Grand Slam of 2018. Four years further on and with a Lions tour to add to his credentials, Aki has plenty of experience and learnings to impart.
"Settling into Galway was made easier by having Mils Muliaina around. He had left the Chiefs a few months before me and knew the ropes, so I was able to lean on him. You can find your comfort zone a little quicker when you know what to do and what's expected of you in a new place. It's important to help people.
"I like to think I've played the same role for guys who have come in from abroad over the years. I've taken them into my household and invited them out to dinner or for coffee. They mightn't say it but I know they feel the same way as I did, so I can relate and look out for them. I think people tend to stick around the club because they build such strong bonds off the field.
"They certainly don't stay for the weather!"
A winner of the coveted Supporters' Player of the Year at the Zurich Irish Rugby Awards following Ireland's Grand Slam triumph, Aki is a firm favourite across the Irish rugby community. He moves quickly between colloquialisms, has earned praise for singing the anthem and he even knows that once he passes Athlone, the deluge begins.
"My eyes were opened to the kind of people that live in Ireland when I played my first game on a cold, windy Friday night at the Sportsground. When I first arrived, I wondered why there wasn't much shelter at the Sportsgrounds but then you realise that the rain goes sideways in Galway and so there's not much point.
"Galway on a sunny day is such a different place. The traffic doesn't move and I don't know where everybody comes from. Those days don't happen very often though and yet regardless of the weather everyone is just as happy. Hail, rain or shine everyone embraces their environment.
"The same goes for our matches. Regardless of the conditions, regardless of how the game is going, the fans stay right to the final whistle and rally behind us. They support you through thick and thin. It's a very tight-knit community.
"I think I was surprised to realise how rugby could be so important to Irish people. The loudest stadium I've ever been in was when we played against New Zealand in November. It was something special. When the crowd started belting out the Fields of Athenry, the hairs stood on my neck.
"Honestly, it's a place to be. I wouldn't want to be anywhere else."
Back to News
Latest Posts