News
NO HALF MEASURES FOR CIARA COONEY
19th April 2018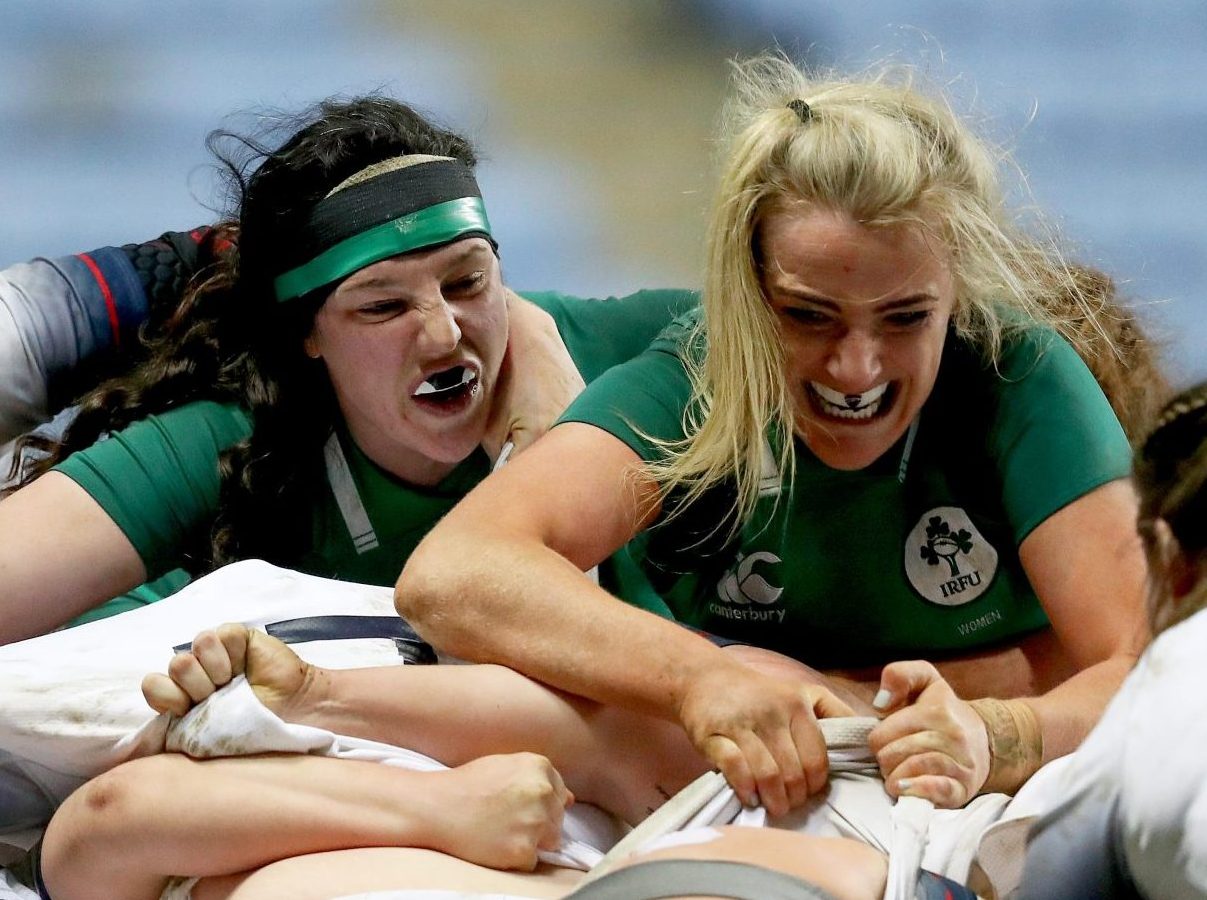 There are few who have given more to the Irish cause in recent seasons than Ciara Cooney. Despite suffering ankle ligament damage in the opening game of the Six Nations in Toulouse, Cooney fought her way back into contention and was introduced from the bench against the English in Coventry.
Despite taking an obvious knock within moments of entering the fray, Cooney had put too much work to give in to what ultimately proved to be an injury to her other ankle. Once again, she limped away at the final whistle.
"I'm not the kind of player who can sail through a match," Cooney states. "It's all or nothing with me and unfortunately it has resulted in an injury or two during my career. It's just the way I play my game and I'm not going to change that. It's like anything that I do. It has to be fully committed, or else, why bother?"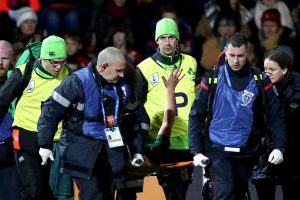 Now one of the senior members of a refreshed squad following a disappointing World Cup last year, Cooney has also established herself as a leader within the group. Alongside Paula Fitzpatrick, Cooney is the players' representative to Rugby Players Ireland and given her weekly schedule it is hardly surprising that she has made the most of her association's support.
A recipient of the Miele Player Development Bursary, Cooney has been able to sustain a hectic playing schedule alongside the demands of her studies. Though now based in Galway, Cooney has upheld her commitments to Railway Union of Sandymount, Leinster Rugby and to Ireland. Evidently, this requires spending plenty of time on the road.
Having studied Sports Science at Carlow IT, Cooney returned to her home county at the turn of the year. Receiving a GMIT Rise Scholarship to study a research Masters, Cooney spends her time examining an evidence based metabolic health platform for the clinical management of obesity and associated metabolic disorders.
"The Miele award was a significant boost to be honest. Playing rugby can be an expensive pursuit – especially when your teams are based on the other side of the country! Before I moved back to Galway, the commute from Carlow was a little easier. In fact, that has only recently come to an end. I was due to start in Galway in September but because I broke my hand (twice) during my last semester, I had to sit the module in Carlow again."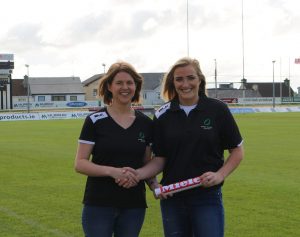 Lengthy journeys and the complications of injury might have an ordinary person reconsider their sporting pursuits, especially with the demands of an extensive study programme. But Cooney is not to be deterred. "Would I give it up? Playing rugby at the top level? No!"
"The opportunity to do the Masters actually came about with the help of Deirdre Lyons [Player Development Manager for Connacht]," Cooney tells us. "Before the World Cup last year, she was trying to help me to arrange a placement. It was proving very difficult to approach an organisation and then turn around to ask for a block of time off to play in the tournament. It so happened that she used to work with Lisa Ryan who is the head of the Natural Science Department in GMIT.
"Over the summer I completed a placement in GMIT Sport Science laboratory, where I had the opportunity to work with Dr Lisa Ryan on a project using indirect calorimetry to monitor energy metabolism of athletes throughout a pre-season. It was all very interesting and Lisa encouraged me to consider research. She is now my supervisor!"
"It's all still very new to me, but I am really enjoying it. An awful lot has to be said for getting exposure to different people too. I am learning a lot from those around me. They are all so knowledgeable and enthusiastic and have such a diverse range of skills. It's great being in their company and getting insights into disciplines like sports psychology, biomechanics and nutrition. You're learning all the time."
The manner in which Cooney has fallen into her current academic path is in some ways reminiscent of her own conversion to rugby. A talented camogie player, it was on the suggestion of a new friend at Carlow IT that led Cooney to the rugby pitch.
"It was quite random actually. I hadn't a clue what was going on and just went for the fun of it!" Cooney admits. "I seemed to develop fairly quickly and about six weeks after my first training session I was sent to a trial with Leinster. I was playing the game a wet week, I didn't know the rules! But timing was on my side in that a number of the Leinster girls were at the World Cup, so there was a big push to recruit players. I managed to get my foot in the door."
Within months, Cooney was also on the cusp of the Irish squad. Having been appointed as the Head Coach in advance of the 2015 Six Nations, Tom Tierney welcomed several new faces into the set-up. While she just missed out on selection for a triumphant Irish side, it wasn't long before Cooney's chance came by.
"To be honest, while I was disappointed not to make the panel there were a number of things in my game that I needed to work on. I suppose it gave me an idea of the standard and an appetite to push on. I remember chatting to Declan Browne who was one of my lecturers at CIT and feeling a little disheartened. Declan sat me down and we discussed the feedback I had received and what I needed to work on. It was fantastic because he was really supportive, he programmed and coached me in the morning before college and encouraged me to continue to pursue my goals. I'll never forget that.
"I have been very fortunate to have had some excellent coaches and mentors since I started playing the game, people who continue to support and develop players on the field while inspiring them to become better people off it. I think that my overall growth as a person was key in putting me in the frame for Ireland's first ever Autumn International against England in November 2015. Lindsay Peat and Cliodhna Moloney, two of my Railway clubmates also got their first caps which made it even more special. It was the start of a new adventure!"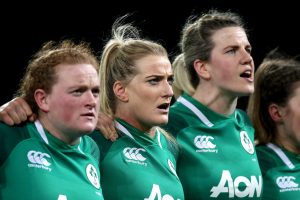 Now with a budding Irish career, something had to give.
Despite being advised to join an AIL club to further her development at a higher level, Cooney was somewhat reluctant to leave her Tullow teammates. Yet when John Cronin pitched the idea of dual status, Cooney jumped at the chance.
"Railway have become a bit of a family to me, but it was very hard at the beginning. There were some weeks when I was playing for Tullow, I was playing for Railway, I was playing for my college and I was still making it to my camogie games. Four competitive matches in a few days and training thrown in where you could manage it. You can't keep going like that.
"I didn't want to let anyone down, but I began to see a bit of a future for myself in rugby. I think at any level of elite sport, a certain selfishness is required. Once you let people know where they stand, they respect that. Even now, people understand that I have my commitments outside of the game which are important to me.
But they also know that if they ask me to do something, whether that is in in the classroom or on the rugby pitch, I will do it to the best of my ability."
Richard McElwee
Back to News
Latest Posts