News
N-Pro Partnership to Enhance Player Safety
29th August 2023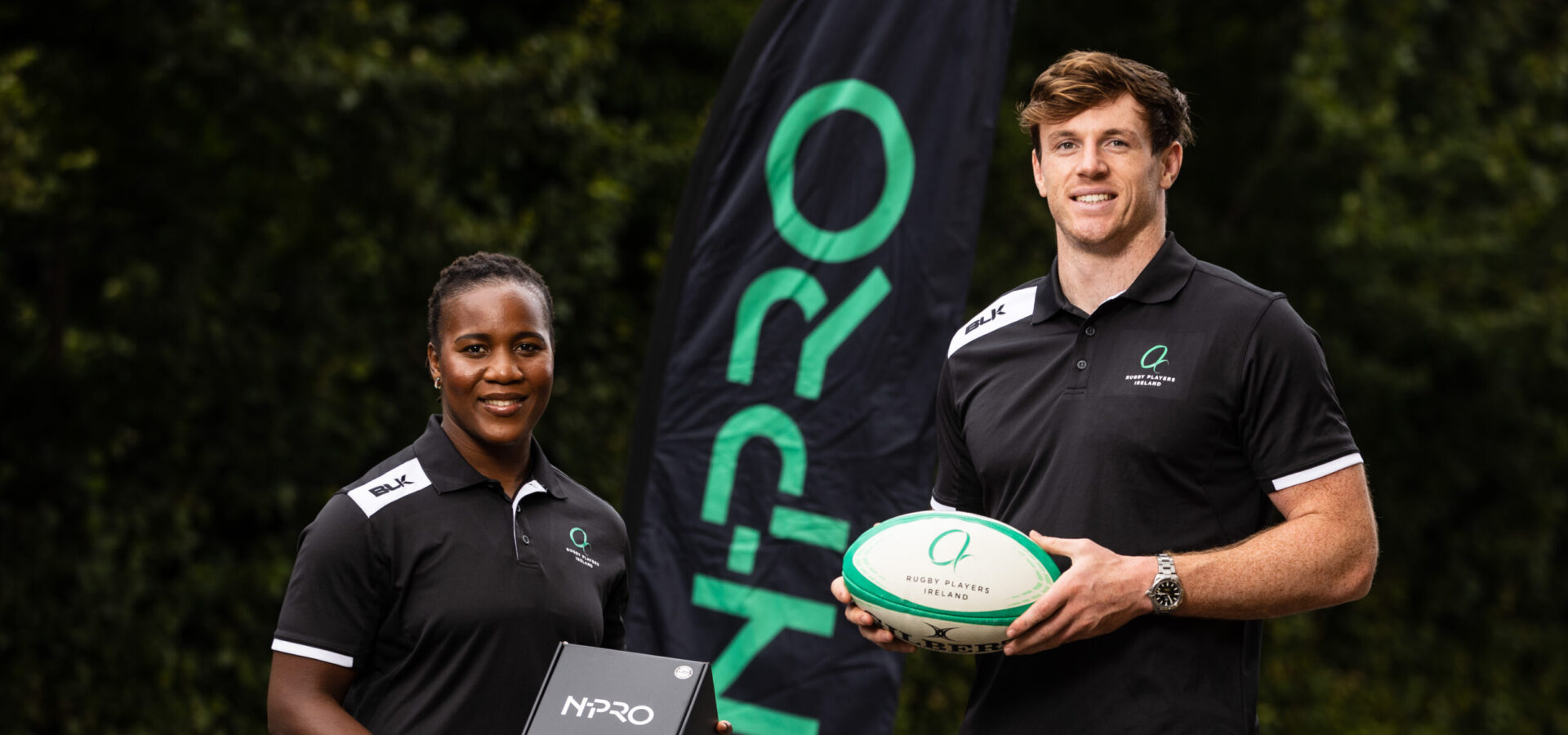 Rugby Players Ireland and N-Pro, an innovative sports technology brand dedicated to revolutionizing impact protection for athletes, are thrilled to announce a new strategic partnership. This collaboration combines the players' association's commitment to player welfare with N-Pro's cutting-edge headgear technology, bringing unparalleled safety advancements to rugby players across all levels.
Founded in Galway by Mark and Dr Sandra Ganly, N-Pro merges their extensive expertise in sports equipment design, manufacturing, and biomedical engineering to develop the next generation of head guards. Worn by Rugby Players Ireland's members including Ryan Baird and Linda Djougang, N-Pro's revolutionary multi-layer construction and proprietary defentex™ technology have been shown to reduce the G-Force energy transferred to a player's head by up to 75% compared to rugby head guards currently on the market.
Speaking at the launch of the partnership, Mark Ganly said: "When we discovered the limited protection provided by existing rugby head guards, we knew we could make a difference by creating an innovative head guard that offers genuine impact protection. Our aim, shared by the world-class team of experts involved in the development of N-Pro, is to make sport safer and enable players of all ages and abilities to enjoy the game they love for many years to come."
Through this partnership, Rugby Players Ireland and N-Pro aim to enhance the safety and well-being of elite rugby players across the country with all members of the players' association being offered headgear. Rugby Players Ireland will continue to work closely with N-Pro to promote the adoption and usage of the N-Pro head guard in the wider rugby community, creating a safer environment for rugby players at all levels.
Simon Keogh added: "We are thrilled to partner with N-Pro and introduce their headgear to our members. Player welfare is of paramount importance to us, and by collaborating with N-Pro we are taking another significant step forward in ensuring the safety of our athletes. N-Pro's innovative technology is well on the road to redefining impact protection in rugby and set new standards for the industry."
For more information about N-Pro and its revolutionary headgear, please visit www.n-pro.com
Back to News
Latest Posts