News
MUNSTER PLAYERS BRING CHRISTMAS CHEER TO YOUNG FANS
20th December 2018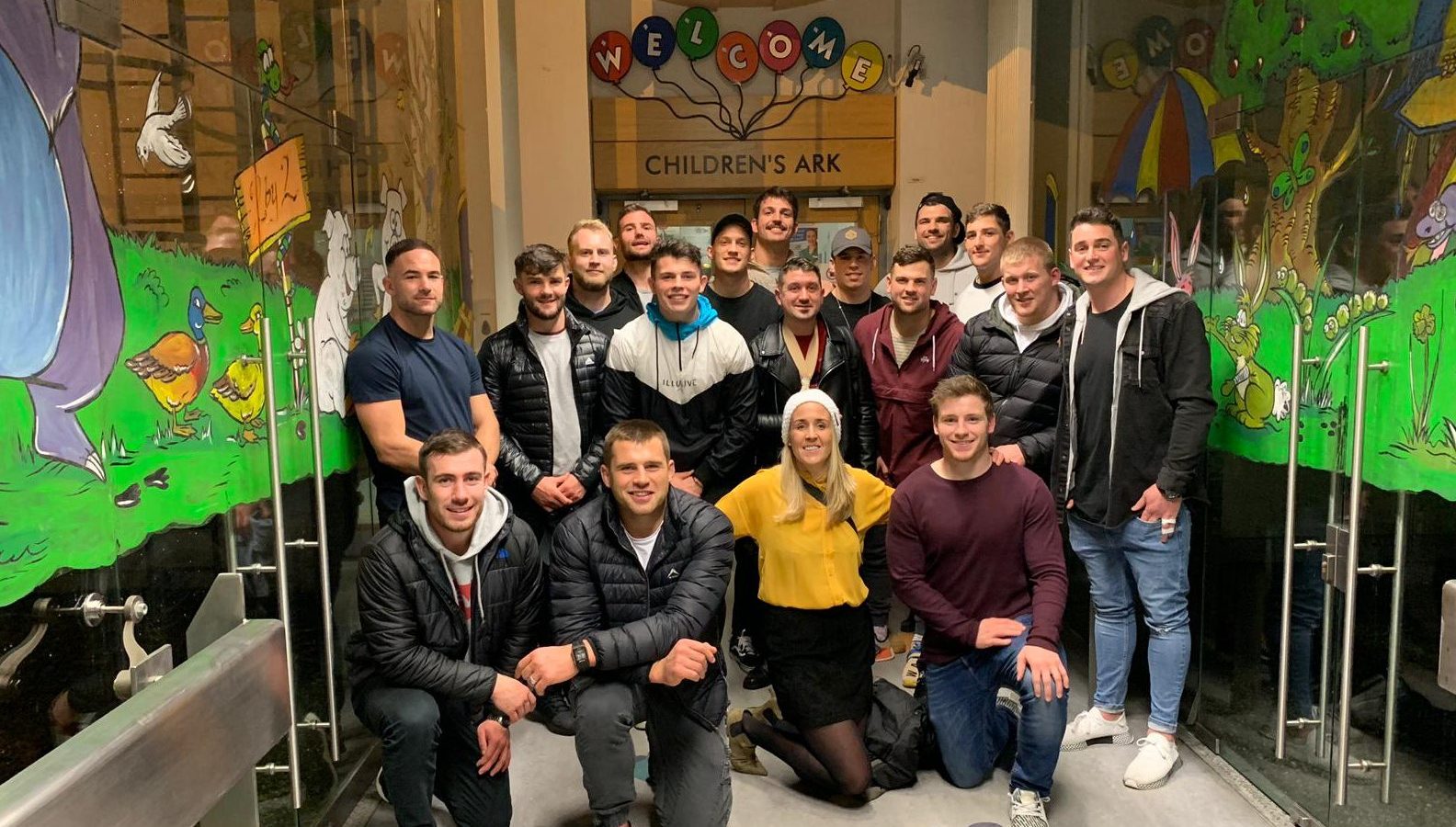 Yesterday, members of the Munster Rugby squad brought the magic of Christmas to some of the children not yet discharged from the Children's Ark at University Hospital Limerick. Arranged by Ronan O'Mahony and facilitated by Rugby Players Ireland, almost 30 players visited some of their young fans at the purpose-built paediatric unit.
The players were joined by referee Joy Neville and Barry Murphy of Hermitage Green who played some well-known Christmas carols for the children. Both former players, Murphy and Neville remain members of the Rugby Players Ireland Clubhouse which caters for retired rugby professionals and former internationals.
The Munster Rugby Supporters Club also donated kit and gifts to the children.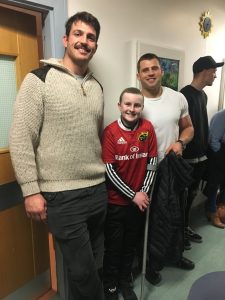 O'Mahony, who has recently returned to first-team action, explained why he felt the need to get the players involved. "For a lot of these children, the best gift they will receive this year is the opportunity to spend Christmas at home. Unfortunately, not all will be well enough to do so.
"Given the profile of rugby in Ireland at the moment, we know that we have the power to bring a smile to their faces. I asked a few of the lads to come along and I was overwhelmed by the response."
Marcus Horan, who is Rugby Players Ireland's Player Development Manager for Munster Rugby added: "As key role models, we encourage our members to become valued members of their communities by using their profile and influence in positive ways. They also recognise that not all are quite so lucky. It is heartening to see how eager they are to give back."
Back to News
Latest Posts