News
MICHAEL SWIFT:
GIVING A DAMN, FRANKLY.
26th January 2018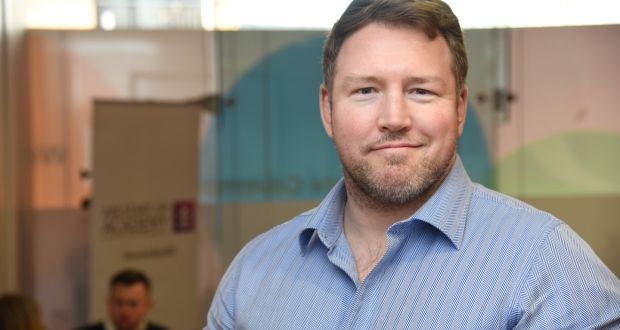 A few of years ago I was standing next to some hardened Connacht fans at a post-match function at the Sportsgrounds. It was New Year's Day. Munster were in town and the place was giddy with excitement following a rare victory for the Westerners.
Just as the wind threatened to blow us over, so too did the festivities. It was the first time Connacht had beaten O'Connell et al since 2008 and they had to come from 13 points down to do so. Though battered and bruised, many of the players ambled in after the game happy to join in on the celebrations. Mils Muliaina was the first to arrive, quickly followed by several teammates who were determined to soak up a unique atmosphere.
"Swifty is here lads!" one of them declared. "Where?! Where is he?! The man is a legend!" his buddy responded excitedly. "He's there! Quick, let's get him a pint!!" With that they pushed past the fabled All Black and squeezed through the crowd to get to the giant Englishman.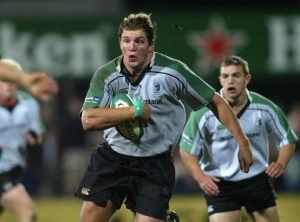 Having arrived 15 years previously when it was possible to know each supporter by name, Michael Swift greeted his fans as cherished old friends. It was a far remove from his initial trepidation when he first arrived in Galway replete with an English accent and little knowledge of this western outpost. When he retired in 2015, Connacht Rugby coursed through his veins. It was his identity.
"When pre-season came back around after I had retired, I had to keep my mind off it," Swift tells us. "It was strange because throughout my career I dreaded that first day back – getting into my gear, being tested in the gym, all the running. When I first played in a professional environment at Richmond, I don't think I had to lift a weight! But suddenly, everything that I had ever known about myself was gone and here I was, dressed in a shirt and trousers, meeting people I wouldn't have normally associated with."
On the day to which he refers, Swift was kickstarting his 'after-life' with a Mini MBA through the Irish Management Institute (IMI). It was a short burst of academic activity but with the help of some of the contacts made there, Swift set off on his own exciting business adventure that has already seen his first company finish as the first runner-up in AIB's annual Start-Up Academy in April of last year. Determined to build on this success, Swift has returned to the IMI and he is currently ensconced in a Diploma in Strategy and Innovation. Should he complete three diplomas in a five-year period, he will gain a Masters in Business Framework.
"I heard about the scholarship on offer through Rugby Players Ireland. Knowing the IMI well I was keen to be in the mix so I submitted an application and went through the interview process. I was over the moon when I got the nod this year alongside Ailis Egan and Doug Howlett. In fact, there are a number of past-players about. Guy Easterby is coming to the end of his third diploma and I bumped into D'Arce (Gordon D'Arcy) last week. Sophie Spence has gone through aswell.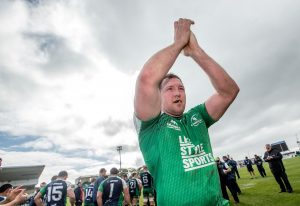 "It's particularly useful for me personally," Swift adds. "I'm in a start-up position with my company FrankMan and it we're still in the pre-trading phase. I've no baggage attached to the business at the minute, so I can build it, shape it for the future and create the right environment and culture from day one. Others might be a bit envious of that because they might be further down the road but might now have to go back and adapt their strategies or start again."
FrankMan has become something of a vocation for Swift. A personal care company led by customer insight and deep trend mapping, Swift hopes to recognise gaps in the market and provide accessible product solutions through his work with the IMI. Set to launch in May, with a particular emphasis on the male grooming category, 'FrankMan cuts through the bull to the end user in a language that men can relate to and engage with – frank and to the point.'
"One of the selling points of what the IMI can offer is the kind of people you have the opportunity to get to meet. Most of them are at a very singular level in their own organisations so they are very keen to get out there and happy to give advice, knowing that they'll have some learnings to take too. I suppose some of these people are very interested in the experiences of a rugby player and how they can apply that to their own businesses. For me, on the other hand, I'm equipping myself with the tools to recognise and make the most of opportunities and build my own destiny."
Upon his retirement from the game, many of Michael Swift's faithful fans would have bemoaned the end of the road for the gentle giant from London. In fact, it was just the start.
Richard McElwee
Back to News
Latest Posts