News
MEET YOUR PDM:
DR DEIRDRE LYONS
14th January 2018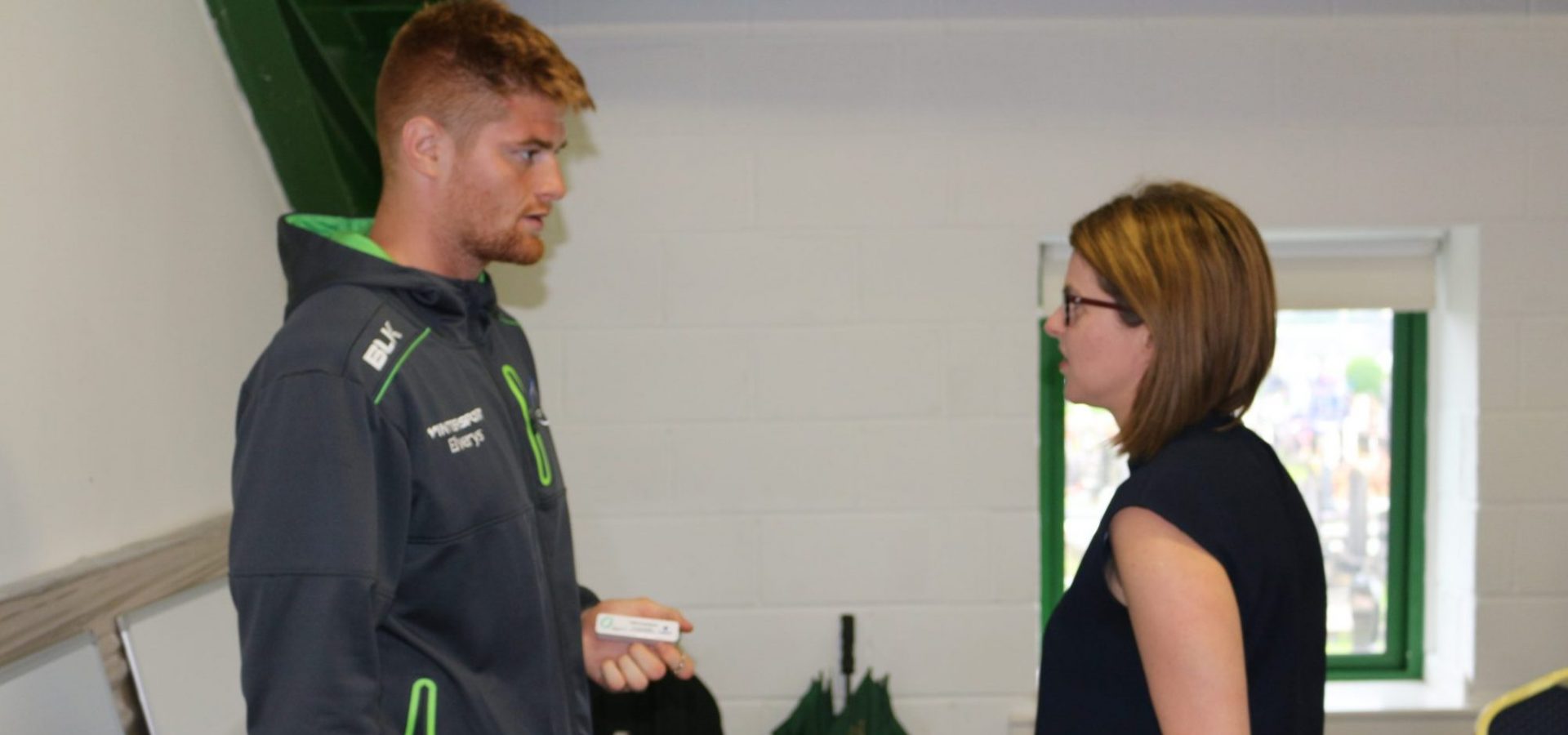 "Players with a strong athletic identity often struggle most with transition," explains Dr Deirdre Lyons, head of player development at Rugby Players Ireland. "However, there will always be a transition, a period of uncertainty and of mixed emotions (sometimes relief, sometimes bitterness or regret) even if everything is planned to a tee. Understanding who you are – not just as player, but as a person, is one of the main goals of our Player Development Programme. Helping players to uncover their values, strengths, motivators and passions allows them to maximise the opportunities they have open to them as professional players, and also ease the transition into their next career."
As the Player Development Manager (PDM) for Connacht members, Deirdre is very much to the fore when it comes to putting off-field structures in place for players in Ireland. A graduate of the University of Limerick where she studied Sports and Exercise Science, Lyons has also completed a PhD in sports psychology with a focus on athletic career transitions.
"It can be daunting for some players," Deirdre adds, "and there is often some fear around it. For example, a 24-25-year-old whose career is going quite well will be earning a pretty good wage compared to his peers. Yet the likelihood is that if he finishes, he's then going to be behind them. Players also think that if they are working on their next career that their head is not in the game, and therefore many avoid planning too far ahead, especially in off-field interests.
"We have a strategic focus on the academy and sub-academy levels. In the past we have found that players who are flying high in their career, earning well and have a degree in their back pocket find it difficult to look beyond the here and now. The hope is that by building the relationship with them in the early stages they become used to us, see us as part of their rugby life and will approach us if they have any issues when they get to senior level. In fact, support seeking is a key skill that we try and help them to build while they are still young."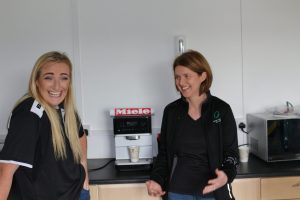 Having worked as the Head of Performance Support Services at the Institute of Sport, Deirdre joined the association (formerly IRUPA) in 2013 having already been 15 years in high-performance sport. Player welfare is undoubtedly a passionate subject for her and she has accumulated extensive experience in the coordination and provision of sports science, medical and lifestyle support to players, athletes and national squads in close collaboration with their coaches, performance directors and service providers.
Now, heading up a team of five staff members, Deirdre manages the development and delivery of all aspects of the Players Development Programme at Rugby Players Ireland. "By offering choice we get a lot more engagement. The players want different pathways so there's no point in running generic courses. We try and build relationships with as many partners as possible, while we also have a lot of scholarship opportunities." In providing education, networking opportunities and even the odd reality check through regular consultations, the association has become a world leader in this area.
This is evident with Deirdre, on behalf of Rugby Players Ireland, being asked to collaborate with international players associations. She is a member of the Professional Players Federation 'Education and Training Committee' and has recently started a European funded project with FIFPro (the world footballer's player association). Deirdre also works closely with other Irish associations including the GPA, PFAI and the Sport Ireland Institute. Furthermore, as a member of the World Players PDM Steering Committee, Deirdre can measure Rugby Players Ireland's role against international best practice. Having been heavily involved in drawing up the World Players Player Development Standard, Ireland's standing was further evidenced recently during the World Player Development Conference in Paris in which she also played a key role.
"It was very reaffirming to know that we're right up there with the best in the world. I certainly believe that. We have experienced, and well qualified Player Development Managers placed in each club as well as in the women's programme and this allows us to be very proactive in this space. We also have a very structured approach and a good relationship with our governing body. Compared to other player associations we haven't been around for very long, but what we have done in that time has been huge."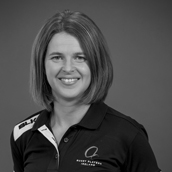 You can contact Deirdre here.
Back to News
Latest Posts