News
LOOKING BACK, LOOKING FORWARD
28th May 2018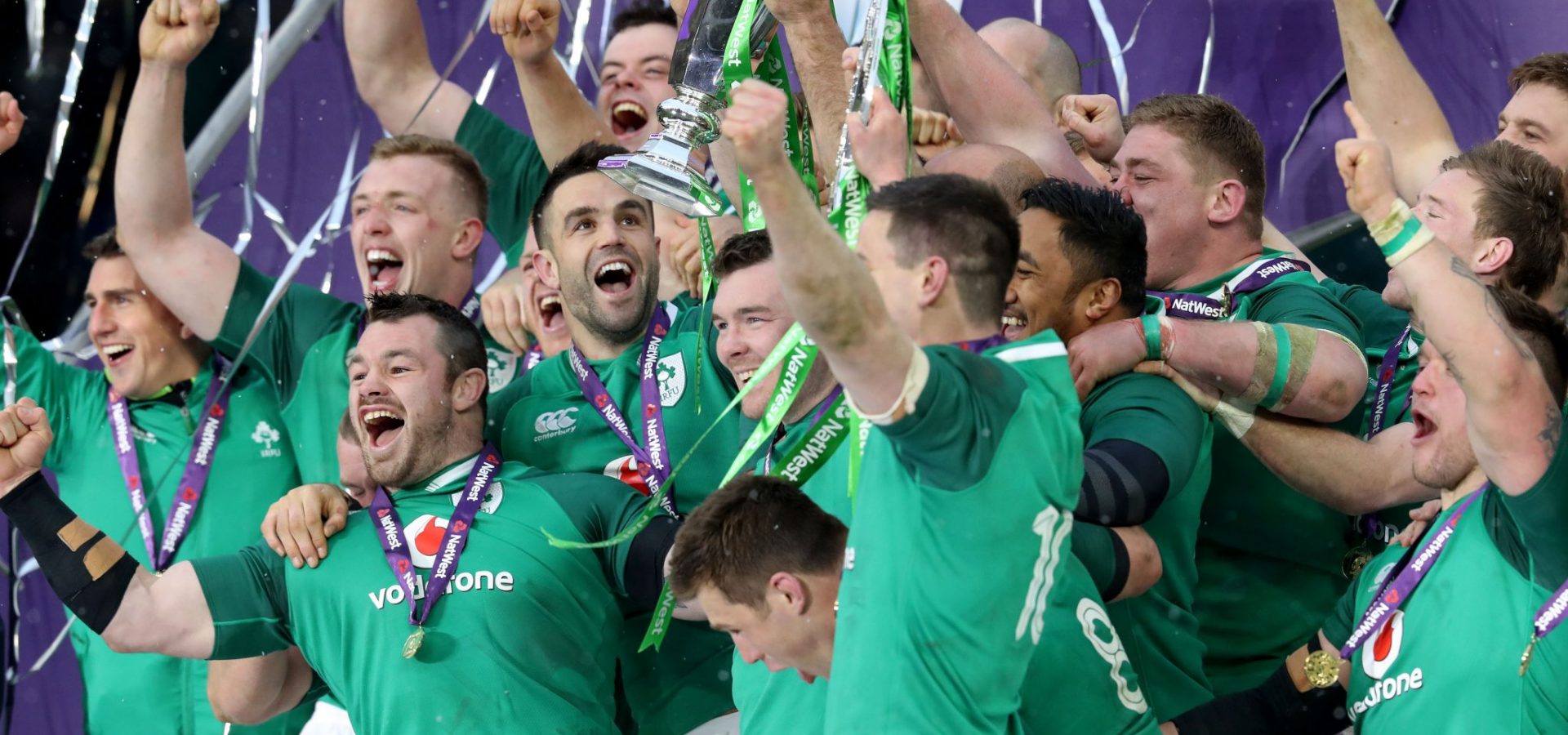 It's hard to think of a better season for Irish rugby on the field. Ever.
On the international stage, Rory Best oversaw a campaign that encompassed victories over South Africa, Fiji and Argentina in November before a third Irish Grand Slam followed on St. Patrick's Day. Many of the same side will board a flight for Australia in the coming days as they chase another landmark achievement and a first-ever series victory in Australia. It remains one of the only outstanding feats for Joe Schmidt's side.
Provincially, Leinster's all-conquering campaign has been unprecedented. When Gavin Mullin was introduced off the bench against Zebre in April, he became the 53rd player to be used by Leo Cullen this season. All have contributed in their own way to a clean sweep of silverware. This haul is all the more impressive when you consider that two vital components were only tasting senior rugby for the first time in their careers at the outset. In a few short months, James Ryan and Jordan Larmour have won just about everything in one foul swoop. One suspects they'll all have a good shot at realising further milestones in Japan and South Africa in the years to come.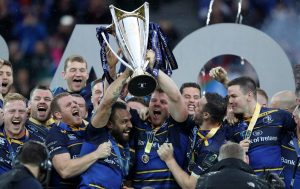 For all of the Leinster plaudits, Munster were not far behind. Only a slow start away to Racing 92 in the Champions Cup and a one-point defeat in the Pro14 Semi-Final put paid to their hopes of silverware. Ulster ultimately finished the season with five straight successes and a Champions Cup place, while in Galway John Muldoon signed off on a proud career with a record defeat of the best team in Europe.
Furthermore, our Women's XVs have moved on from a disappointing showing in last year's World Cup with several solid outings in the Six Nations. The Women's 7s are also fast becoming a force to be reckoned with on the World Series circuit with a best-ever finish in Canada recently. They'll be looking forward to the 7s World Cup alongside the Men's side in San Francisco in July.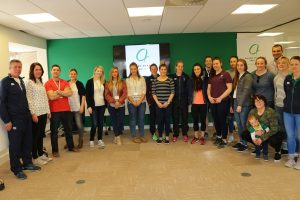 From a Rugby Players Ireland perspective, our work has continued to follow the trajectory of performances on the field. Thanks to our relationships with the IRFU and our commercial partners, we remain steadfast in our quest towards our vision of making Ireland 'the Best Place in the World to Play Rugby.' With such support we have been able to expand our Player Development Programme, grow and reconnect with our past player network, build our charitable fund, offer mental health support for our players and provide opportunities for them to use their position of influence for the betterment of society.
Zurich have been particularly influential in this regard. In addition to helping us provide sufficient member supports, the Tackle Your Feelings campaign entered its third year which was marked by the launch of a unique App to which over 20 of our players contributed. Additionally, for the first time in our history the Zurich Irish Rugby Players Awards was broadcast on TV3. The Awards has always been a means for Rugby Players Ireland to thank our supporters, showcase the work that is carried out behind the scenes while raising much-needed funds to facilitate the provision of our services, but to have our players support us in such numbers on the night was hugely encouraging.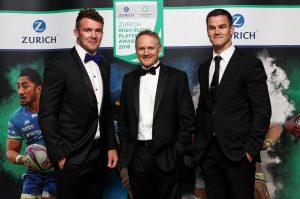 Despite these successes, the past six months have been a difficult time for our members away from the game. As the players' representative body, our role has also been tested and we will continue to engage with the IRFU to ensure that our members feel secure and valued as employees. To that end, all aspects of the organisation – Represent, Develop, Engage – must grow and evolve in line with current trends. While we may experience a difference of opinion on occasion, ultimately both Rugby Players Ireland and the IRFU will work together for the benefit of Irish rugby.
With former Leinster and Harlequins player Simon Keogh now at the helm of what is a great team that includes five Player Development Managers in Dr. Deirdre Lyons, Nancy Chillingworth, Pamela Gilpin, Dr. Ella McCabe and former Munster and Ireland prop Marcus Horan, Rugby Players Ireland puts the player's interests at the core of its work. With the appropriate structures in place off the field, Irish rugby can only continue to prosper on it.
Back to News
Latest Posts