News
Little Moments… Big Impact!
25th October 2022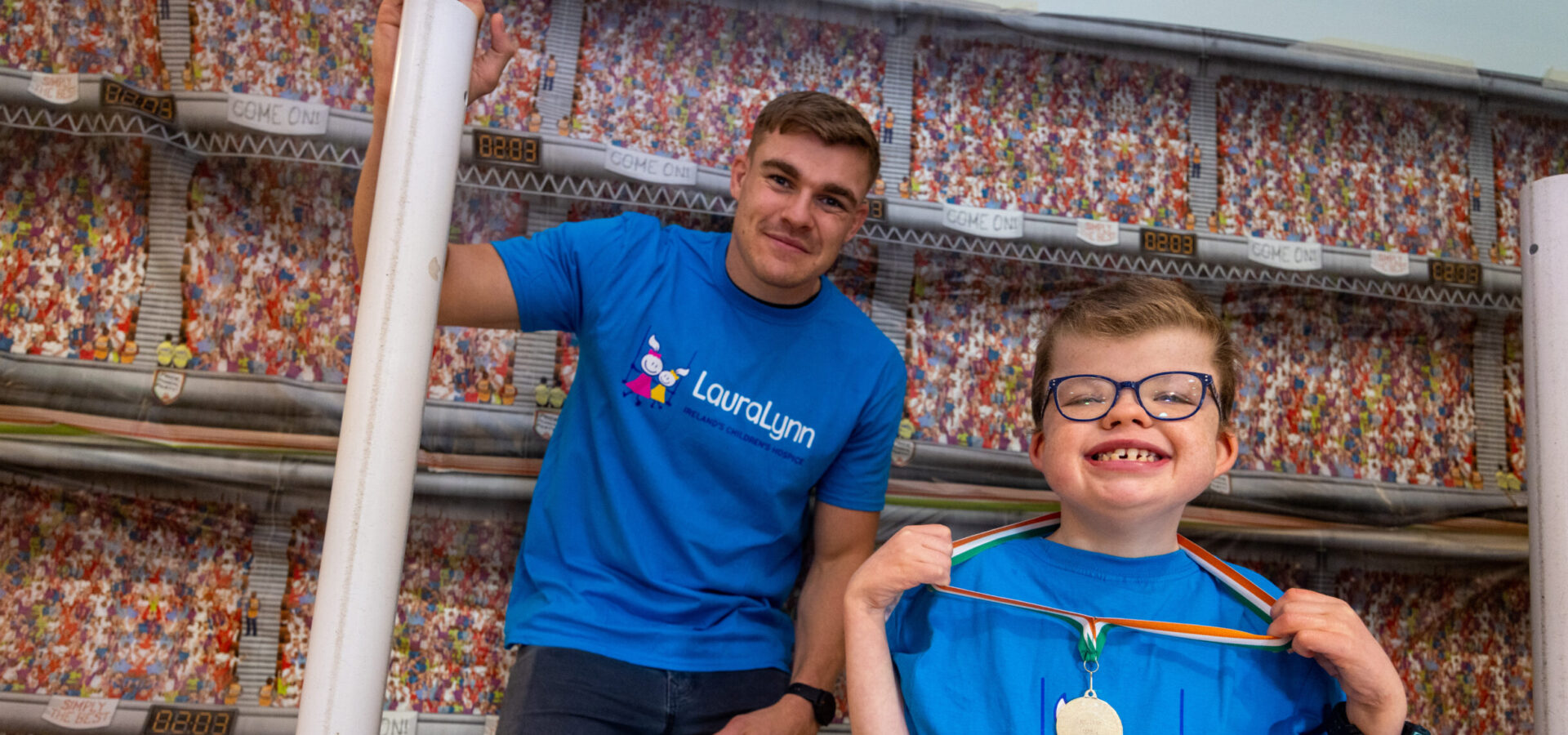 LauraLynn and Rugby Players Ireland are delighted to announce an exciting partnership for the 2022/23 season. 'Little Moments…Big Impact' is a campaign that focuses on creating special moments and experiences for children and families who avail of LauraLynn's specialist care and supports as well as raising awareness for LauraLynn.
The partnership aims to shine a light on children's palliative care and showcase how it can stretch so far beyond medical care, it's about living, it's full of colour, laughter, and joy and LauraLynn is a place that families can make the most of every little moment.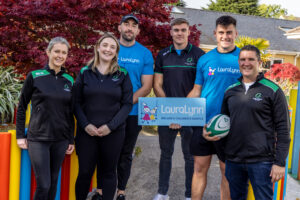 The collaboration kicked off this month with two fully accessible rugby games against some of Ireland's top stars. Before the weekend's big interprovincial clash, players from both Munster and Leinster came together off the pitch to create two very special events for LauraLynn children and their families. The first of the two games took place in LauraLynn in Dublin with LauraLynn Ambassador, Garry Ringrose, joining in alongside his teammates Jack Conan and Dan Sheehan.
The second game took place in Cork last week, where LauraLynn have recently launched a Community Based Satellite Service operating out of Mallow, with Peter O'Mahony, Liam O'Connor, Jack O'Sullivan and Stephen Archer taking part in the fun. The players faced tough opposition from the LauraLynn Legends in both games and lots of special little moments were made for all involved.
For children with life-limiting conditions, being part of a team sport is not something they often get to enjoy and experience, these games allowed them to take part, be on a team and have fun alongside their parents and siblings, creating special little moments and memories.
LauraLynn CEO, Kerry McLaverty commented; ''We are so delighted to be partnering with Rugby Players Ireland this year – this partnership embodies so much of what LauraLynn is all about, teamwork, collaborating and having fun. We are so grateful to all of the players and the Rugby Players Ireland team for helping us to raise awareness and also for creating special experiences and moments for the children and families we support. These little moments have a huge impact and create memories that will last a lifetime for families. We are excited to work with Rugby Players Ireland to create lots more special little moments going forward''.
Peter O'Mahony, Chair of Rugby Players Ireland added; '' I was honoured to meet some of the team from LauraLynn in Cork recently and get to chat to some of the wonderful children and families that LauraLynn are supporting in Cork through their new Satellite Service operating out of Mallow. It was touching to hear first-hand from the families about the impact LauraLynn make in their lives and learn a little bit more about their work across the country. Through Rugby Players Ireland, we want players to be seen as valued members of the community. Helping create some special 'little moments' with the families of LauraLynn is one small way that we can give back."
Back to News
Latest Posts