News
LINEOUT: LIFE AFTER RUGBY
02nd October 2017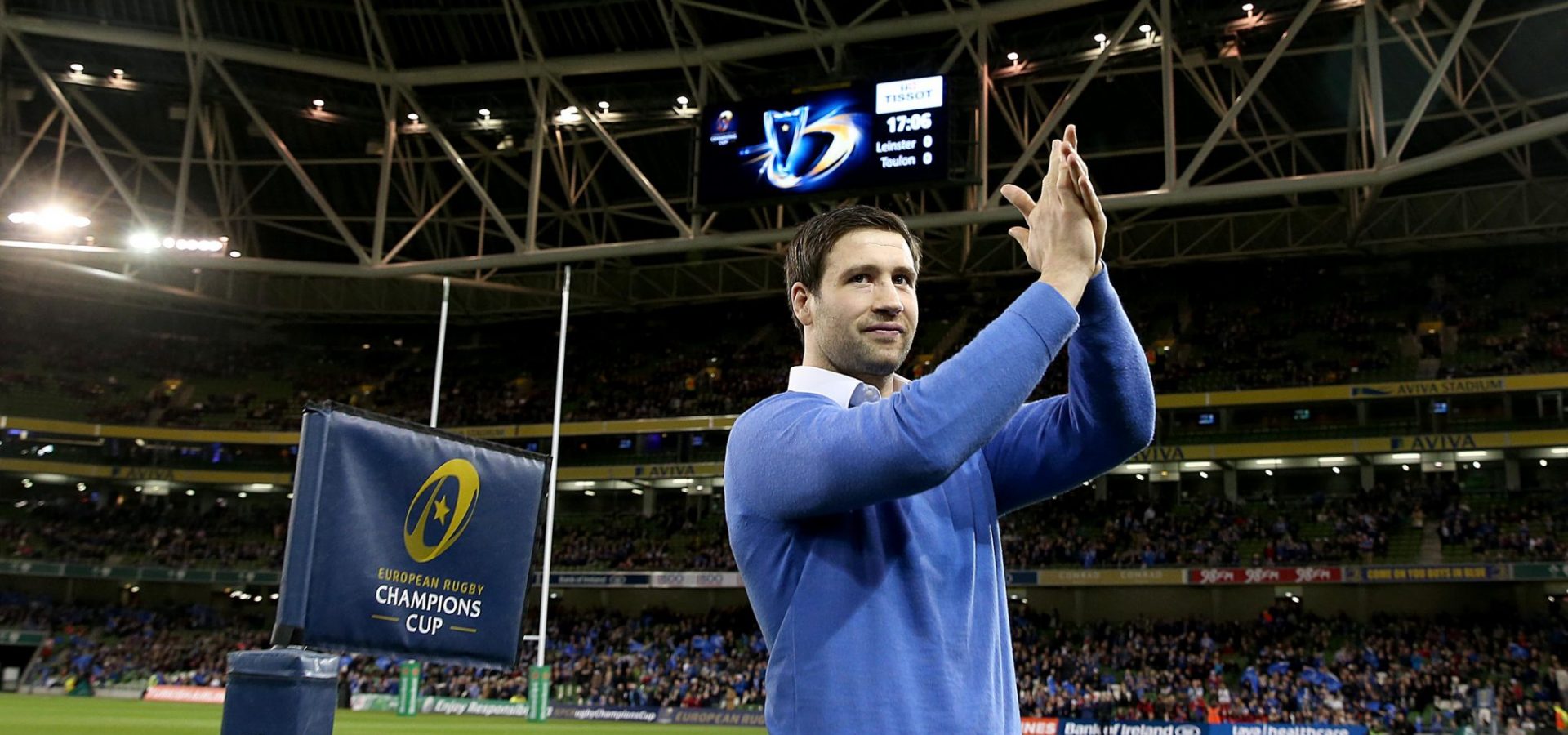 After the glories on the field, an ex-pro might feel ill-equipped for a career off the pitch but Sam Wheeler discovers how former players are now making their mark in other professions
Professional rugby players are living out a boyhood dream, but it is not an everlasting one. This dream involves a rude awakening: every professional rugby player will inevitably become an ex-professional rugby player. And that means dealing with the real world.
And here, with your ability to kick goals, anchor a scrum or break the gain-line doesn't count for much. The ex-pro has to handle a huge cut in his salary – if he can find a job at all – plus an unfamiliar environment where his weekly routine is no longer mapped out on an hour-by-hour basis by someone else, and the psychological effects of no longer being defined as a rugby player. The transition from pro to ex-pro can be as daunting as facing the All Blacks in Dunedin.
The top Irish pros earn good money, but not in the same league as elite soccer players: six figures a year, rather than six figures a week. They have to enter the workplace when they finish up, and then they are competing for jobs with contemporaries who have perhaps a decade and a half's more experience in that field.
The transition is difficult enough if you have earmarked a retirement date; it is even harder if your rugby career is ended abruptly by injury. Former Leinster and Ireland second-row Mike McCarthy was all set for a lucrative swansong in France when an elbow forced him to hang up his boots this summer.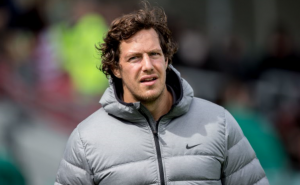 "I'd signed a two-year deal with Narbonne, we had found a house in France and even booked the removal people," laments the 35-year old McCarthy. "We'd handed in our lease in Dublin. Then I was advised to retire. I had injured the elbow in March, but I expected to recover. It was a big shock to the system. I almost feel like I should be going back to pre-season training. It's gradually dawning on me that I'm not."
After 17 years as a pro, McCarthy was unemployed. He had to work out what to do. He had "lugged furniture" for a fine arts auctioneer when he was an apprentice at Wasps, but essentially rugby was all he had ever known. He had dropped out of a sports science degree at Brunel University after a year, "always intending to go back."
On the plus side, he had taken on a business development role with his wife Jessica's bespoke shirt and suit-making company Garbeau, and that experience, bolstered by a diploma from Dublin Business School in sales in the spring – plus invaluable advice from Rugby Players Ireland – helped him land a job that he starts next month.
"It's a client facing role," he says, reluctant to provide too many details before he actually starts. "I'll be looking to bring in new business, and nurturing existing customers, upselling.
"I had to do interviews, which is daunting if you've never done one before, but Rugby Players Ireland are always telling us that there are so many skills we have that we don't realise are transferable to business, that businesses thrive on – and that started to come out in the interview.
"Rugby Players Ireland is such a great resource. There are such great structures in place for lads coming out of school or college now. We didn't have anything like that in place when I started in 2000. It's important that the younger lads don't just sit around playing Nintendo in their spare time.
"I wish I had done more outside rugby earlier in my career, but I gained a lot of experience with Garbeau. I've had 17 years of being told where to be, what to wear… when we were in an airport, we were like sheep, not even looking at what gate we were supposed to be at. Overall, it's a big change, but I'm excited. I can't wait to get stuck in and start adding value."
Rugby players have plenty of advantages as they embark on their new careers: most come from comfortable backgrounds, and have been to schools that do not let them neglect their studies; most are encouraged to continue in third-level education while in the academy system; and there is plenty of help available from Rugby Players Ireland (formerly IRUPA), who represent 'all current and past professional players.'
Nevertheless, retirement can be a traumatic experience.
"There are a surprising number of ex-players struggling, and it is a concern," says former Ireland scrum-half Isaac Boss, now Rugby Players Ireland's commercial director. "Especially guys who are maybe out of the game five years.
"We have more resources now to prevent that happening, but we are trying to reach out to guys who have been retired a while, to make them aware that we are there if they need help."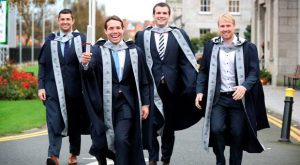 With a player development officer in each province, Rugby Players Ireland help match players with the most suitable courses or trades; they liaise with colleges to ensure that players have the best chance of combining their studies with their rugby, and have brought in mentors to help players balance the two.; they have collaborated with Miele to set up college bursaries (this year, there were 60 applicants for five places); they run classes on how to manage finances; and they set up work placements.
One of the messages from Rugby Players Ireland is that it's never too early, or too late, to start preparing for life after pro rugby. In a contact sport, a career-ending injury can strike at any moment; besides, only a small proportion of academy players – with whom the union works closely – make it in the pro game; they need something to fall back on.
"It's about developing skills that are going to make you more employable after rugby," says Kiwi-born Boss, who says that 75% of Rugby Players Ireland's members have or are undertaking some sort of third-level qualification – "much higher than in New Zealand."
"There is also a reality check. Players need to realise that companies won't employ you just because of who you are, or what you have done on a rugby pitch; and even if they do, you have still got to be able to deliver. It's a cut-throat world out there.
"It's very important to start doing something outside rugby as soon as possible. Find something you are interested in, and we can help turn that into a post-rugby career."
The Rugby Players Ireland message certainly got through to Kevin McLaughlin; the Ireland-capped back-row had just been appointed Leinster captain when he was concussed in the first game of the 2015-2016 season and was told by the neurologist to retire with immediate effect, aged just 30.
"There were a lot of emotions," says McLaughlin. "Guilt _ I felt I was letting my coach down. There was disappointment, and a bit of fear about the future. And I struggled to understand what my new identity was: I had always been a rugby player, and now I wasn't."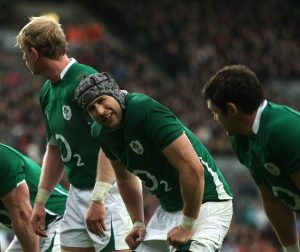 McLaughlin, though, had laid particularly solid foundations for a post-rugby career. He had a degree in commerce, and completed a Masters in financial services while he was with Leinster. Aware that he was 'injury-prone,' he had also forged a series of contacts in the business world, through a number of 'mentors'.
"That network came through for me," he says. "Education is important, but the biggest thing is networking, meeting people. As a rugby player, business people are interested in your post rugby career, and they want to help and push you in the right direction."
After three months helping out the management team at Leinster, McLaughlin joined an old friend at a start-up sports science and analytics company called Kitman Labs, specialising in injury prevention. He is now vice-president (Operations), and the business is mushrooming.
"It is nothing to do with my background in finance, but it's new and it's exciting," he says. "In 18 months, the company has grown from working with 10 teams to 70 teams – across five continents."
Some players are fortunate in that their passion can lead to something income-generating. Former Ireland prop Mike Ross had an interest in technology – and understanding of the subject, as showcased in his columns for this magazine – that left him well placed for life beyond rugby when Leinster decided not to offer him a contract at the end of last season.
He went to see a recruitment consultant, who convinced him to apply for a job as commercial director of a software company, called Wizuda, which he got.
Ross went into professional rugby late, with a biotechnology degree. He didn't study while he was playing, explain: "rugby can be pretty full-on, and I felt that if I took my eye off the rugby ball, I would lose my place in the team; then when I had kids…
"I did think about a post-rugby career- you're aware that one bad injury, and you could be dust, particularly in your mid-30s – but I didn't know how I would leverage my interest in technology as a career. I needed a role that would maximise the negatives of having not been in a work environment for so long.
"This is essentially a sales role and I am enjoying it. It's a steep learning curve. I'm in at the deep end. My job is essentially going out and finding business.
"The recruitment guy told me my profile would open a lot of doors, and it does help that the potential clients know who I am. But that only lasts so long, and by the time that fades, you need to have established yourself in your own right.
"I felt I was fitter than I ever had been, and I could have maybe gone to France for another year, but then I would have found myself in the same situation a year later – just maybe a little richer. I had tol figure out what I wanted to do for the next 20 or 30 years, not just one year."
Not every player gives as much thought to life after rugby as Ross and McLaughlin. Some have their heads in the sand, as if they believe rugby will last forever, or that a post-rugby career will magically fall into place.
"Some players are harder to engage with," says Boss. "We actively target certain players if we feel they need help, we make sure we don't forget about people."
McLaughlin adds: "I meet up with the Leinster lads regularly enough. Some are really interested in what I'm doing. They ask: 'what is the real world like?' I say, 'it's different, but as rugby players, you are in good shape to deal with it."
"Irish players are prepared well for life after rugby by Rugby Players Ireland. Every resource is available. It's up to individual players to take the initiative, but there is no excuse for not doing it."
This article appeared in LineOut Magazine in The Irish Independent on Friday, September 29th 2017.
It is reproduced here with the kind permission of the author.
Back to News
Latest Posts