News
LIA to provide 'Smart Money Habits' programme
06th September 2021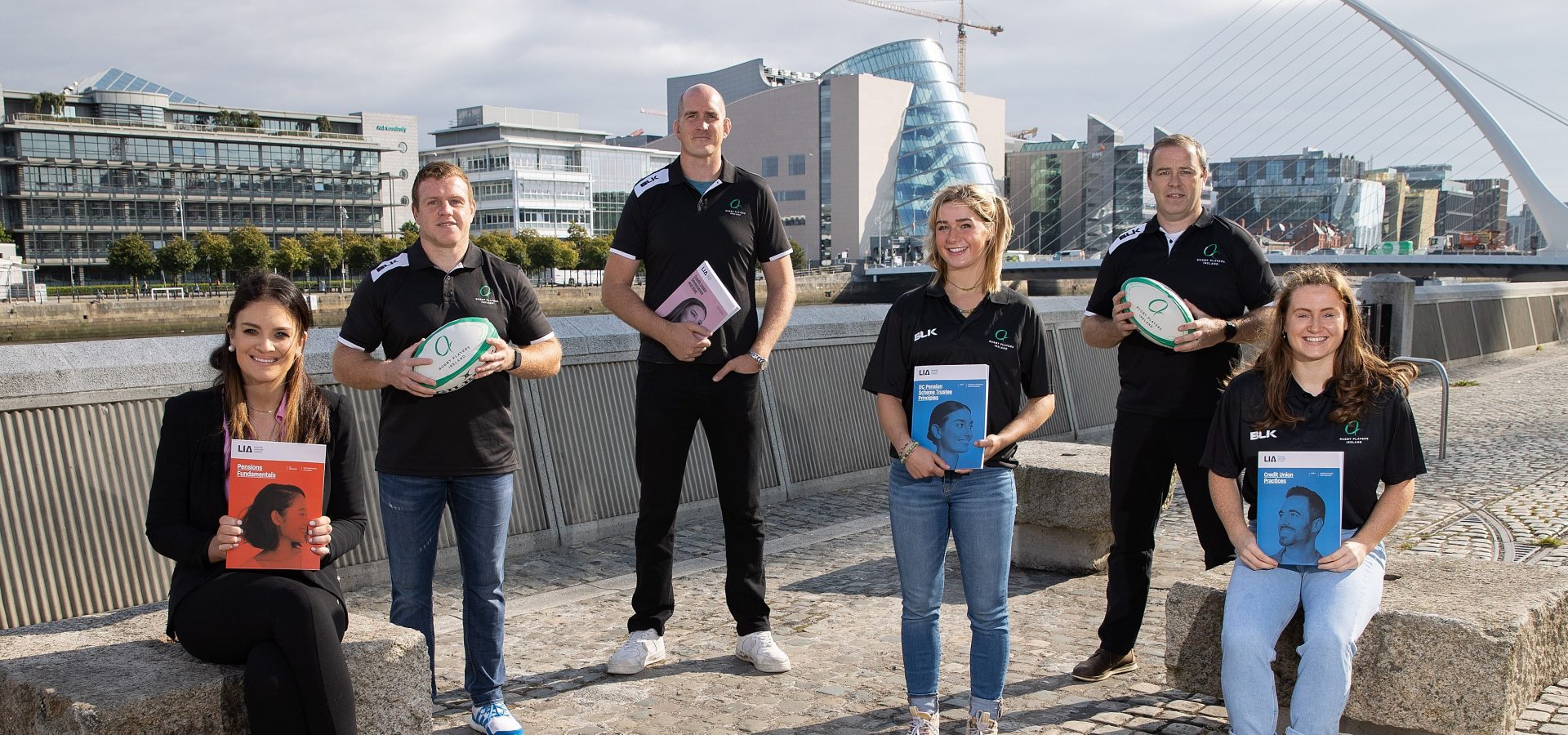 LIA, the centre of excellence for the education and development of Finance Professionals, is pleased to announce details of a partnership with Rugby Players Ireland, that will see them provide a financial wellbeing programme to professional and elite rugby players across the country.
The average person's financial life involves earning income over the course of a multi-decade career. That income is saved and invested to build up wealth, which is then used to support various milestones and goals such as marriage, parenthood, homeownership, and retirement. Of course, not everyone has an average career; and professional rugby players are a good example of this, as they can ascend from modest means to a hugely successful playing career quickly.
Navigating that change in financial stability can be difficult. Therefore, in consultation with the world leading player development team at Rugby Players Ireland and its members, LIA has developed "Smart Money Habits" to help current and past elite rugby players face the financial challenges they typically encounter. The programme forms part of the players' association's work to promote and protect the welfare of rugby players in the country through educational, vocational and commercial engagement.
Professional and elite rugby players are becoming increasingly savvy when it comes to managing their money, recognising the need to balance intense training schedules with the necessity to protect and build on the capital they accumulate. To that end, the LIA-delivered programme will cover various aspects of financial planning, from investments to pension planning, contracts and retirement; as well as addressing other financial challenges that individuals working in the sport typically encounter. The syllabus comprises of five online modules including: Money Goals and Budgeting; Understanding your Payslip; Loans, Credit Cards and Mortgages; Savings and Investment Goals; and Being Self-Employed.
Speaking at the announcement of the partnership with LIA, Simon Keogh, CEO of Rugby Players Ireland, said "There is no "one size fits all" approach for players, as their income can derive from multiple sources, ranging from playing contracts to endorsements and appearance fees. As well as from their playing career, nowadays, players are also generating more income from social media and other outside interests, increasing the complexity of their finances; and so we are very pleased to team up with LIA to offer this training programme to our members as we equip them with the supports to succeed both as elite athletes and successful individuals."
Joanne Keane, CEO & Executive Director of LIA said "This jointly developed programme will be available to all professional and elite players, from younger players starting out in their professional career, to those approaching retirement, and we are proud to play a part in educating players nationwide on a topic that will stand to them many years from now. We are also extremely proud to be the first organisation to offer this type of financial wellbeing training to professional sportsmen and women in Ireland."
For more information about LIA visit www.lia.ie, and to find out about the work of Rugby Players Ireland, visit www.rugbyplayersireland.ie.
Back to News
Latest Posts