News
LEGENDS ASSEMBLING… AGAIN!
11th December 2018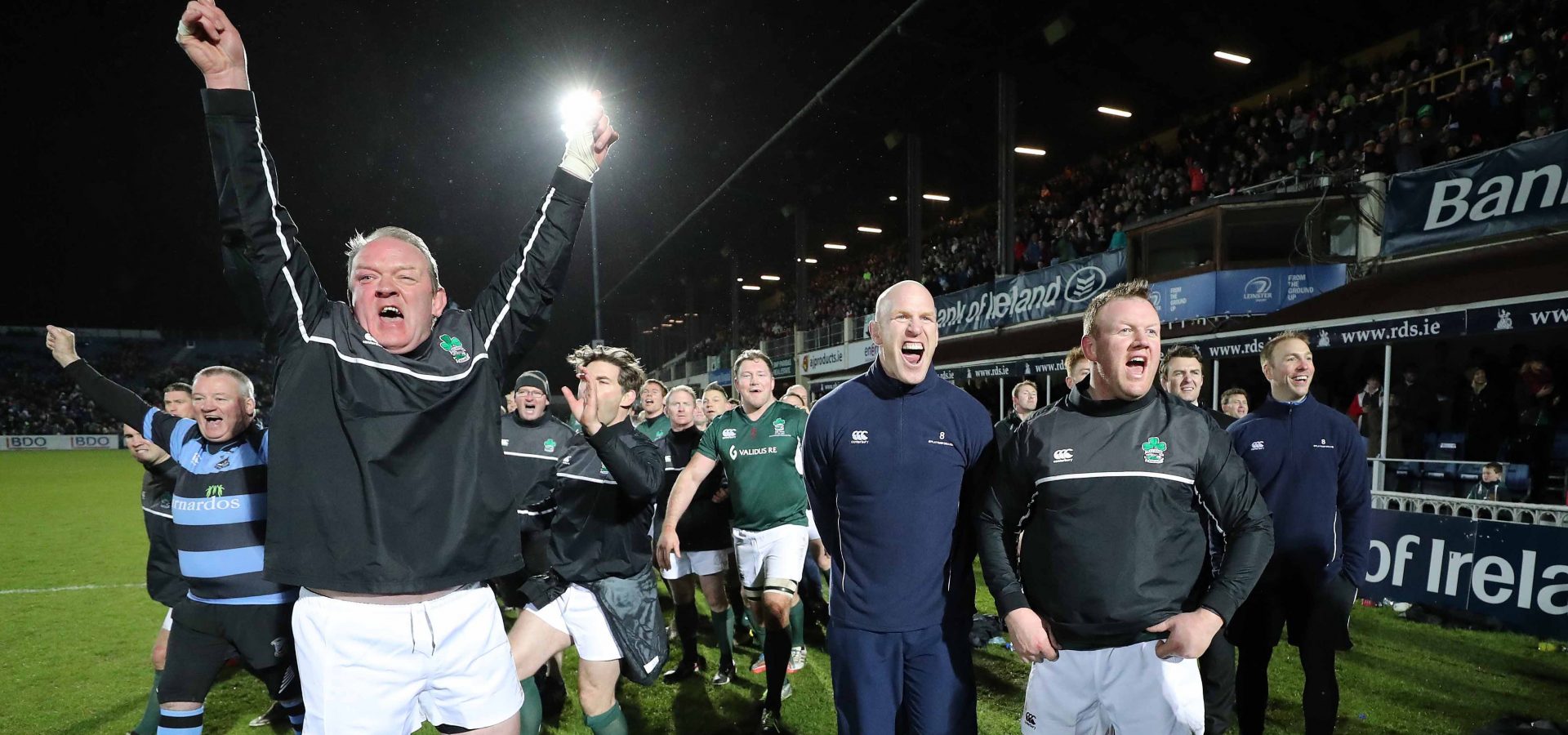 Since the early 70s, Bermuda has played host to some of the most famous rugby players in the world and yet it all started with a one-off game as locals took on the 'Bermuda-Irish'. The Bermuda Rugby World Classic has since been established as an annual meeting ground for many former opponents who use the opportunity to renew old friendships, make new connections and flex some tiring muscles!
Ten years ago, the island also played host to a remarkable meeting between two Irish 'legends' and an office worker. Chris Silvester of Validus Re took the brave step of engaging with Shane Byrne and Len Dineen to discuss pitching some old Irish rugby favourites against the auld enemy.
Within three months, former Irish and English internationals lined out in front of a small crowd at Old Belvedere RFC. In the immediate aftermath of an enjoyable evening (on and off the pitch!) the trio resolved to keep the ball rolling. The added impetus of joining forces with the Mangan family to hold the 'Stuart Mangan Memorial Cup' and raising funds for players that have suffered life changing injuries has seen the fixture raise over €1m for rugby related charities in Ireland and the UK.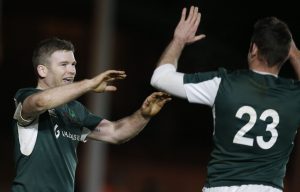 In 2019, the game will return to Dublin on the eve of Ireland's Six Nations curtain raiser against England. When the fixture was last played in the capital, almost 15,000 people turned out at the RDS to honour the memory of Anthony Foley (check out the video below). It was a damp and cold evening, but the manner in which the game was played raised the spirits of everyone there to witness it – especially when Rugby Players Ireland's CEO Simon Keogh raced over to put Ireland back in the lead in the final moments.
Throughout the year, the Rugby Players Ireland Clubhouse reconnects former players in a structured and purposeful way. By developing a 'Past Player Business and Social Network,' the hope is that the Clubhouse will become a natural resource for players transitioning out of the game to get advice from their peers and widen their database of contacts. However, nothing beats dusting down the old boots and running out to the cheers that greeted them in their younger days.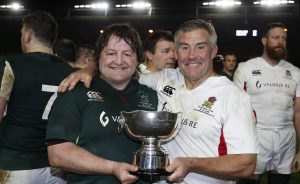 Before Ireland's date with destiny at Twickenham last year, Shane Byrne's side sought to set out the Irish stall across the road at The Stoop. However, despite tries from Paddy Wallace, James Downey, Des Dillon and Gordon D'Arcy, Ireland shared the spoils in a typically lung-busting affair with an English side featuring Mike Tindall, Nick Easter and Mark Cueto. The 114 times capped Jason Leonard captained from the comfort of the dugout!
Returning this February, England will undoubtedly have their sights set on reclaiming the Stuart Mangan Memorial Cup in its entirety for the first time in three years… but the Irish Legends are assembling!
Back to News
Latest Posts