News
Leading the Troops
23rd October 2019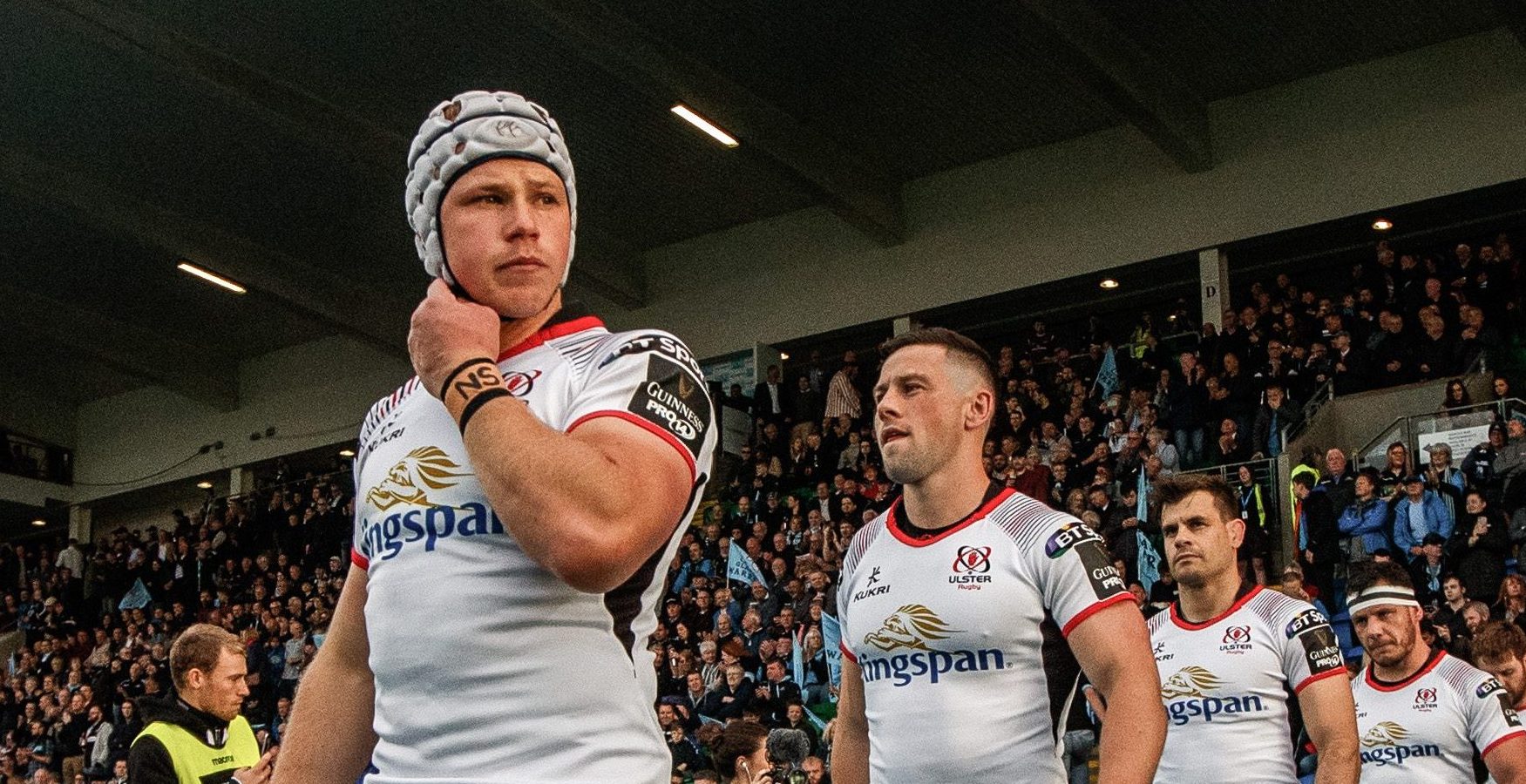 While the younger generation at Ulster Rugby helped to spark something of a turnaround in the province's fortunes last season, it is worth remembering that their inexperience was bookended by the presence of senior internationals within their ranks.
With Rory Best and Darren Cave calling time on their careers with Ulster Rugby in May, a leadership void was inevitably created at Kingspan Stadium. With almost 450 caps and 28 years of experience between them, it represented a considerable vacuum. The time had come for others to step forward.
Having just been appointed to the Rugby Players Ireland Executive Board, Iain Henderson was also named captain at the province as he prepared to head to Japan. Yet with the likes of Henderson, John Cooney, Rob Herring trying to prise their way into Joe Schmidt's plans throughout the summer, there was further opportunity for others to establish themselves as leaders within the group during pre-season.
"I'm obviously getting on a bit," says a 28-year old Luke Marshall. "Well, I mean, I know that I'm one of the older lads knocking about the place!"
The 11-times capped Irish international isn't lying. Remarkably, only Louis Ludik, Sean Reidy and Clive Ross have moved out of their twenties. Marshall, with 127 appearances for the province since 2010, has suddenly become a senior figure. Only Craig Gilroy (171) and Rob Herring (169) have pulled on the jersey more.
While some might shy away from responsibility, Marshall has been happy to cast more of an influence over a fresh and energetic squad. Following in the footsteps of Darren Cave, Marshall has been charged with leading Rugby Players Ireland's Community Engagement initiatives for its Ulster members. Nominated by Cave, Marshall has clearly been identified by his elders as an ideal candidate.
"It's a bit of a compliment, I guess," Marshall admits, "but then again, maybe I was just the first name Cavey drew out of the hat!"
"In all seriousness, Cavey knows that I'm a proud Ulsterman. He knows how extremely proud I am of where I come from. That's one of the best things about playing for Ulster – being able to represent the people of my province.
"Equally, we have the opportunity to give back to those people and to those who might not have the opportunities to come and support us. They're all part of our community."
A series of initiatives, facilitated by Christina Mahon, Community Engagement Manager at Rugby Players Ireland, have been taking place over the past twelve months. During that time, the Ulster players have taken time on their day-off to participate in a range of activities from packing Christmas gifts for underprivileged children in the region, to carrying out DIY tasks at a nearby nursing home.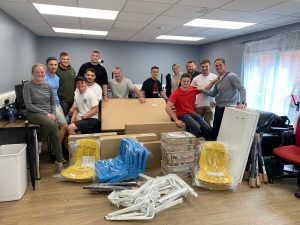 "Generally, I just pop a text into the players' WhatsApp group and get the conversation started," Marshall says. "The lads are only too happy to get involved even if it is their free time. For instance, recently we were out helping the Simon Community NI with the Belfast Foyer Project. We only had twelve slots available, yet fourteen lads got back to me within minutes.
"There's a genuine appetite to help and reach out. For us, we have the chance to give something back, but it's also a bit of an education piece. Even on the worst of days for a professional rugby player there is relatively little to moan about.
"On the other hand, some of the people we have encountered have justifiable gripes. Imagine not knowing where you'll be sleeping tonight? It's a bit of reality check. We can't compare really."
Of course, rugby players have their off days too. Marshall had plenty as he sought to recuperate from a ruptured ACL in 2018. However, a try scoring return at the Aviva Stadium against Leinster in the Champions Cup began put them all back into context.
"One of the big things Rugby Players Ireland always stress is that you can't put all your eggs in one basket. I worked on a few things during my time off. The injury makes you realise that your career can be gone at any time. You have to be realistic in this game.
"The same applies to on-field stuff. There was a broader scope to my recovery. Usually, when you get injured, you're just doing your weights and rehab, but I did a lot of work on my skillset too and I feel that I came back a better player. You're also encouraged to get involved in meetings and reviews; you just feel more part of it."
While the younger generation of players have also motivated Marshall to get back into the picture, the centre recognises that they need him too. A positive culture has been instilled, including the charitable aspect, but ultimately, they have to hope it is reflected on the field.
"It's been very enjoyable, if a little different," he makes of pre-season. "Dan [McFarland] came in halfway through pre-season last year, so this year he has really been putting his stamp on things. We've seen the fruits of some of his good work and that needs to continue.
"Missing the guts of last year was tough for me, but I've been able to take my time with the rebuild. I had been out for so long that even though we were faced by a long lead into the season, I've found it's gone by pretty quickly. The energy around the place carries you a bit. On the calendar the PRO14 kick-off seemed ages away and now we're in the thick of it! I'm looking forward to a successful season!"
Back to News
Latest Posts