News
JOB VACANCY
13th March 2019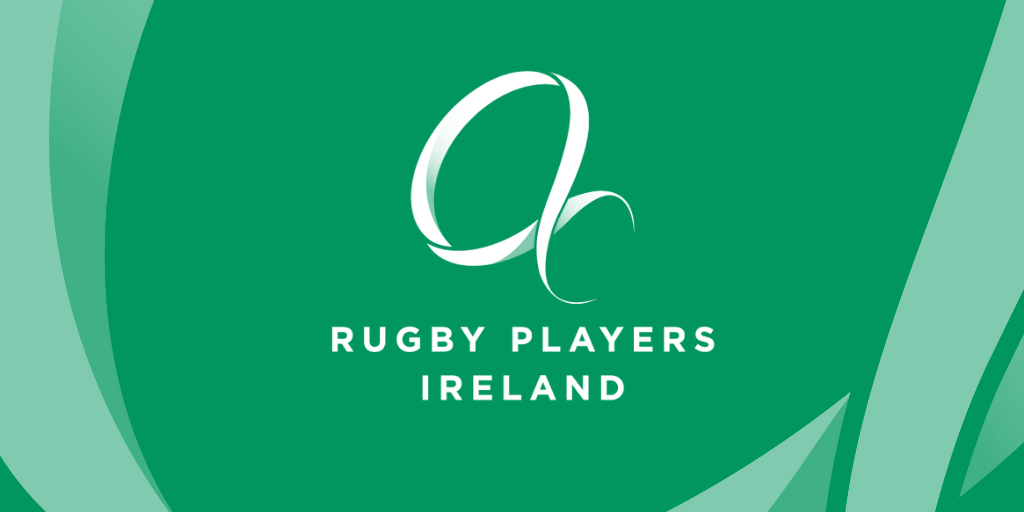 Rugby Players Ireland is a non-profit making organisation which aims make Ireland the best place in the world to play rugby through promoting and protecting the welfare of our members by endeavouring to safeguard their futures both on and off the pitch. Rugby Players Ireland, in conjunction with the Irish Rugby Football Union, wishes to invite applications for the role of Player Development Manager for the Women's 15s, 7s and Men's 7s programmes.
Job title: Player Development Manager (PDM) Women's 15s, 7s and Men's 7s
Job location: Rugby Players Ireland Offices, Clonskeagh, Dublin 14
Position reports to: CEO Rugby Players Ireland
Contract type: Part-time, 3 days a week
Job Summary: Implementation of the Player Development Programme (PDP) through individual and collective player engagement and facilitation of courses/workshops and education programmes.
About the PDP: The PDP is a joint initiative between the IRFU and Rugby Players Ireland. The programme looks to address five different pillars of a players' off field development, these pillars are:
Pillar 1: Education, Training and Skills
Pillar 2: Social Engagement
Pillar 3: Financial Planning and Management
Pillar 4: Player Wellbeing
Pillar 5: Career Advice and Guidance
Key Roles and Responsibilities
Player Interaction

Conduct 1:1 meetings with players on an ongoing basis, keeping record of all meetings on the PDP database
Facilitate group workshops driven by PDP curriculum and demand (coordinate with Rugby Players Ireland Event Manager and PDP Manager)

External Interaction

Conduct meetings and introductions with external partners such as educational institutions, providers of personal development and player wellbeing
Work with existing commercial and educational partners to serve a specific function to the PDP
Work with Event and Operations Managers to link with corporate networks for the purposes of mentoring, networking, externships, internships and work opportunities

Delivery of 5 Pillars

Deliver across 5 pillars, proportioned in accordance with demand
Survey players to understand need and demand
Managing schemes/programmes within each of the pillars

Managing Different Tiers of Player

Deliver PDP to contracted 7s players (men and women) and national women's 15s players
Manage past players and exiles, where appropriate

Internal Interaction

Collaborate with relevant departments within Rugby Players Ireland to best support players
Work closely with PDP team to continually monitor and evaluate effectiveness of programme delivery
The successful candidate will:
Be educated to degree level, preferably in a discipline related to the role.
Have experience in delivering or being involved in professional or elite athlete programmes, preferably within a service or support environment.
Have experience in developing and delivering individualised programmes to athletes.
Have demonstrable ability to build close relationships with stakeholders and experience of working with interdisciplinary and multi-disciplinary teams.
Be an excellent communicator/ presenter with the experience of delivering workshops.
Have excellent organisational skills and be highly motivated.
Have knowledge or experience in the area of career planning, including the use of psychometric assessment tools, CV development and goal-setting.
Preferably a have knowledge of local business networks, education and training institutions.
Preferably have experience and knowledge in some of the following areas: learning and development programmes, outplacement and recruitment, knowledge of education courses and training providers, knowledge of employee welfare and general well-being.
Preferably have a background in sport and an understanding of elite athletes' needs and requirements.
The Opportunity: This is a unique career opportunity to within a high-performance environment with elite players. Rugby Players Ireland will continue to support the success of our players by ensuring their welfare is paramount. This key role will play an important part in providing that support.
Applicants should forward a CV and a cover letter of no more than one page, in confidence before Friday, March 22nd to:
Simon Keogh
Chief Executive
Rugby Players Ireland
E-mail: simon@rugbyplayersireland.ie
Back to News
Latest Posts