News
HASSANEIN:
IRELAND IS READY FOR THE WORLD
15th November 2016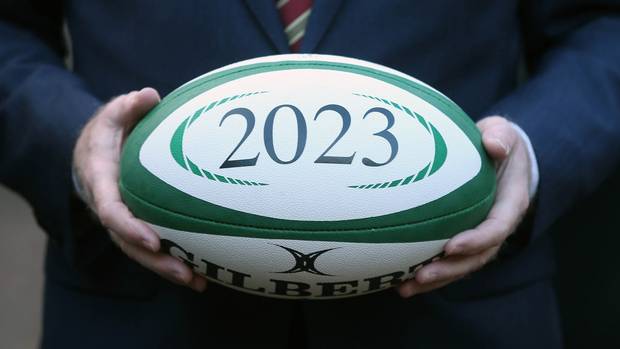 When Liam Neeson says something, you tend to believe it.
"Despite being a small island on the edge of the world," he begins in the IRFU's launch video for the 2023 Rugby World Cup bid, "… we have discovered that there is nothing that we can't achieve."
Whilst we are often reminded of our little nation's capabilities, Neeson's narration takes on an added resonance in light of recent events in Chicago. For 111 years the famed All Blacks were the most reluctant to allow Ireland to think big on the rugby field. But now that particular milestone has been ticked off, Irish rugby is in hot pursuit of another objective.
With the co-operation of the GAA, the IRFU has assembled a bid that will surely be the envy of the rugby world. Comprising of 12 stadiums from across the four provinces and drawing upon the idiosyncrasies of the Irish culture, the bid presents a unique opportunity to showcase a part of the world that is special to so many. Following the withdrawal of Italy from the process, it is hoped that the campaign will surpass the portfolios advanced by France and South Africa – countries that have previously hosted the competition.
With a career that has crossed several continents, IRUPA CEO Omar Hassanein is well placed to advocate the claims of Ireland's 2023 bid. Starting out in Australia with the Randwick club, Hassanein later moved to Japan, Italy and France before finally settling in Ireland.
"When I arrived in Dublin 2011, I was coaxed out of retirement by Monkstown RFC," Hassanein recalls. "As a professional player, the game can sometimes become a bit of a grind but in dusting down my boots in Ireland I remembered why it was that I loved this game so much. Despite being an Australian stranger, the team welcomed me into their club as one of their own. Indeed, many of those with whom I played remain great friends to this day. But I soon realised that this wasn't something out of the ordinary; indeed it is something that the Irish have become renowned for across the globe.
"I think it would be amazing if the Irish people were to have the opportunity to extend their famous welcome to the people of the world. With a vibrant economy and the infrastructure to match, not only would it be a festival of rugby, but it would also be an opportunity to celebrate the Irish spirit, to call the Irish diaspora home and to create some special memories.
"If the Irish can have that much craic abroad following their national teams, imagine what it would be like right on our doorstep!"
Richard McElwee
Back to News
Latest Posts