News
RUGBY PLAYERS IRELAND ASSIST WITH NEW MENTAL RESOURCE TO HELP RUGBY MEDICS
23rd August 2018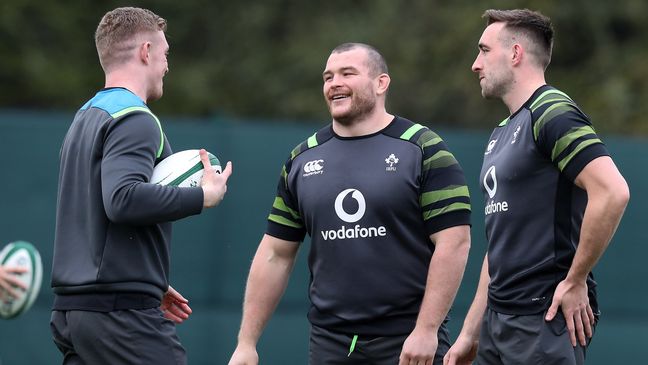 A new resource has been launched to help team doctors and medical staff identify players displaying mental health issues.
Mindset, an online tool designed and developed by International Rugby Players and World Rugby, is aimed at educating medical support staff around the understanding and identification of any mental health problems.
The need for such a tool for was raised by top international players at the Rugby Athletes Commission last year.
British and Irish Lion Jack McGrath, who previously supported the Tackle Your Feelings campaign, has welcomed the new online platform.
The Leinster and Ireland prop said: "Having the medical staff on your side is such a huge thing. Having someone to turn to who's fully qualified, or knows someone who's fully qualified, is really beneficial.
"If you feel like you're left with nowhere to turn, these guys are there, in your corner and they want you to take the right step in the right direction. It's massively important that they are upskilling with these resources."
Mindset, now available to all team doctors and medical staff operating at the elite level of the game, will:
Support early recognition of mental health problems
Provide background information on mental health disorders
Provide an overview of different mental health disorders and support diagnosis though making available mental health screening tools
Recognise and Refer – Provide guidelines that support early and appropriate referral to experts

Mindset was developed by World Rugby Chief Medical Officer Dr.Martin Raftery and Dr. Ella McCabe, Senior Clinical Psychologist with Rugby Players Ireland. It will be rolled-out across the elite game as part of World Rugby's Tournament Player Welfare Standards, a set of mandatory player welfare stipulations for elite adult competitions.
Dr.McCabe said: "The idea here is to increase awareness of mental health problems among players, if and when they arise. Elite athletes are at least as likely to experience mental health problems as the general public. We have to cater for these needs and ensure rapid access to the right supports for team doctors, who deal with the athletes on a regular basis."
Dr.Raftery said: "We have an obligation to provide the best-possible level of education and support to players and medics in this important area. The onus is often placed on the player, but recognizing the prevalence of concerns, the risks of unchecked mental health problems and steps to treatment is crucial for medics providing care to elite players."
"By making the Mindset programme mandatory within our tournament player welfare standards, we are providing a duty of care to our players by raising capacity and consistency across the elite game. I would like to thank International Rugby Players for their superb collaboration in this project and we hope that unions find the resource useful and informative."
Back to News
Latest Posts