News
In Review: Pre-Season 2019
04th October 2019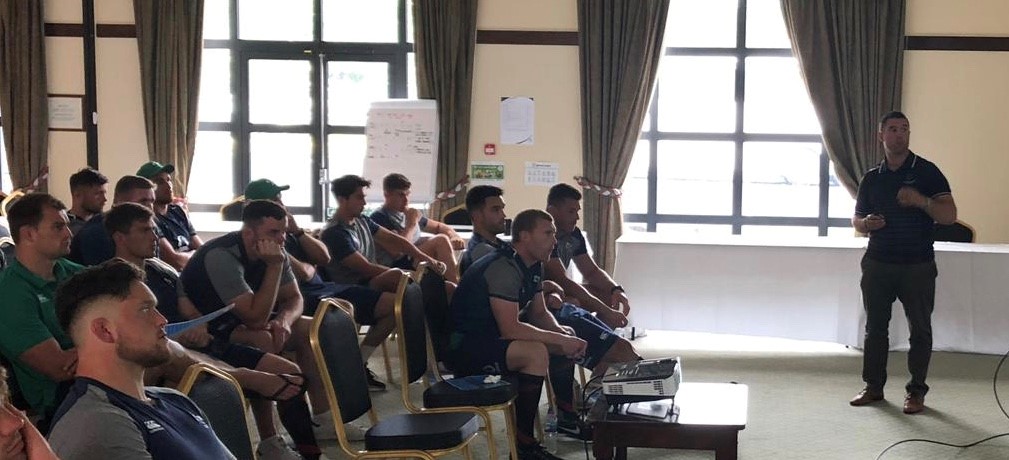 With the new domestic season finally up and running, we thought we'd take a look back over the highlights of the off-season. With over 40 players involved in the national camp and preseason broken up over the summer owing to the long PRO14 run-in, we also had ample time to prepare for what will be another busy season for Rugby Players Ireland!
Rookie Camp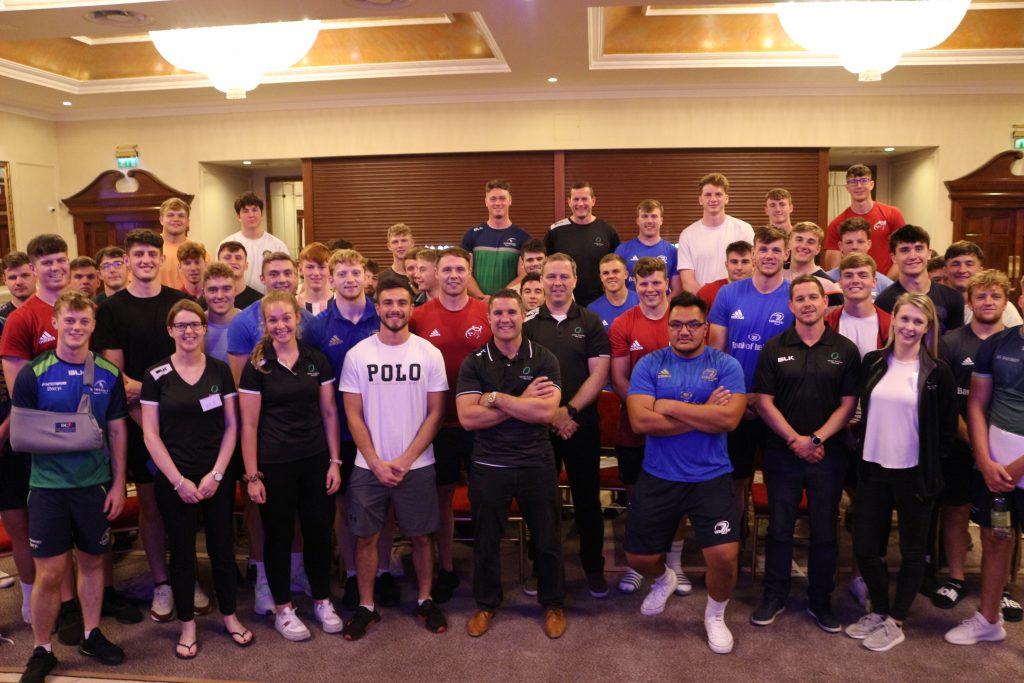 A central focus of the summer for Rugby Players Ireland are those who are entering into the professional system. Run in partnership with the IRFU, our annual Rookie Camp introduces players to various aspects of a career in the game. This year, modules included self-management, high-performance communication and mindfulness.
The induction programme also gave players the opportunity to hear about what it takes to be a successful professional with Gordon D'Arcy and Jerry Flannery at hand to share some advice.
Check out this clip for a brief summary of the camp!
Roadshow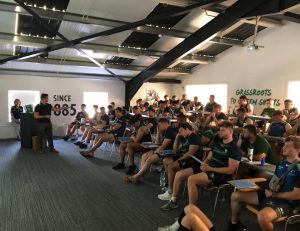 Where training schedules have allowed, Rugby Players Ireland have met with the provincial and national squads to advise on behind the scenes developments at their association. The visits also represent an invaluable opportunity to touch base with management, meet with new players and catch up with those who have recently retired.
Goodbody Personal Development Bursary
The Goodbody Rugby Players Ireland Personal Development Bursary aids the development and progression of our members' off-field careers and academic studies. Over the summer, applicants made submissions to the board of trustees which includes Professor Roger Downer (President Emeritus at the University of Limerick), Sarah Moriarty (Goodbody), Simon Howley (Goodbody) and Denis Hurley (Rugby Players Ireland)
Our congratulations to this year's recipients: Michelle Claffey, Tom Daly, Linda Djougang, Foster Horan, Patrick Kelly, Angus Lloyd, Martin Moloney, Lucy Mulhall, Josh Murphy, Niall Murray, Jack Regan and Nick Timoney!
Tackle Your Feelings 2.0
It has been a busy few months for the Tackle Your Feelings team but we finally have lift off!
Last month, James Lowe and Darren Cave joined forces to help launch the second phase of the campaign in Ireland! With the help of up to 25 players, we have been updating our website and App, and building momentum throughout the summer!
Run in partnership with Zurich Ireland, Tackle Your Feelings is a public initiative that leverages the profile of rugby players to encourage positive conversation around mental wellbeing. Following the success of Tackle Your Feelings since 2016, in April it was announced that the Z Zurich Foundation would continue to invest in what is the first local grant that they have made in Ireland. The Z Zurich Foundation supports the Zurich business to use its resources to help communities understand and protect themselves from risk.
Over the coming weeks and months there will be plenty of activity. For now though, follow Tackle Your Feelings on Instagram and allow James Lowe to set the scene!
Player Development Programme (PDP)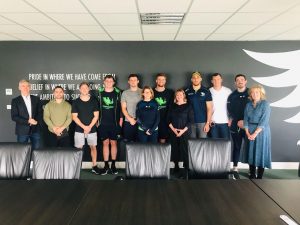 With players coming and going throughout the summer, our PDP has predominantly been of an individualised nature in the off-season. However, with the squads now back in situ, normal service has resumed! Keep an eye on this space to see what we will be offering our members this campaign!
Irish Management Institute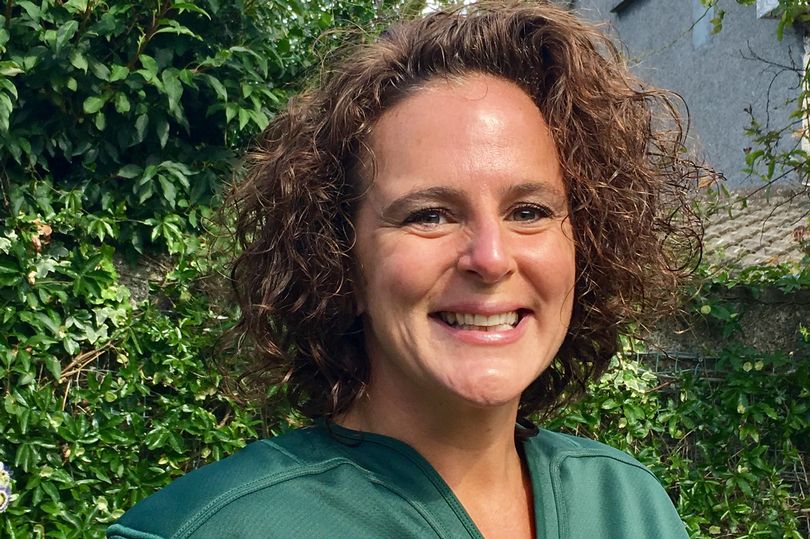 Every year, Rugby Players Ireland the the Irish Management Institute (IMI) award three scholarships to help inspire our membership and equip them with the tools to lead as professionals and individuals. This year we are delighted to announce that Carole Ann Clarke, Denis Hurley and Paul Wallace have been successful in their applications!
Founded by business leaders for business leaders, the Irish Management Institute (IMI) have been empowering world-class executives for over sixty years. The IMI's globally ranked executive development programmes are designed to challenge, support and inspire participants to unlock their potential and fulfill their ambitions.
Previous recipients include Doug Howlett, Guy Easterby, Ailis Egan and Frankie Sheahan.
Community Enagement
We are delighted to have been able to link Lucy Mulhall with CRY Ireland recently. Lucy, who will captain the Irish Women's 7s team this summer, has become an ambassador for the organisation which was established to support families who have lost someone to sudden cardiac death.
Meanwhile, our Ulster Rugby members have hit the ground running. Led by Luke Marshall, several players recently helped out with Simon Community NI's Belfast Foyer Project.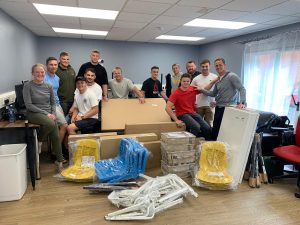 Executive Board Appointment
Iain Henderson has been appointed to the Executive Board at Rugby Players Ireland following the retirement of Darren Cave. The appointment comes hot on the heels of the announcement that Iain has been made captain of Ulster Rugby for the coming season.
Iain joins fellow players Rob Kearney (Chairperson), Louise Galvin, Ciara Griffin, Eoin McKeon, Peter O'Mahony, Greg O'Shea and Johnny Sexton in being a representative voice for rugby players in Ireland.
Annual Golf Classic
It seems like an age ago now, but in July the Annual Rugby Players Ireland Golf Classic was hosted once again by Druids Glen. On a stunning day in Co. Wicklow, 22 players comprising of our sponsors, their guests and members of Rugby Players Ireland took to the course with great enthusiasm following Shane Lowry's momentous success at Royal Portush on the previous weekend.
Eric Miller alongside his team from AIB Finance & Leasing took home the spoils with Shane Byrne & Druids Glen coming in a close second, followed by Barry Daly & Vodafone Ireland!
Back to News
Latest Posts