News
IMI/Rugby Players Ireland Scholarships Announced
01st September 2020
Yvonne Comer, Cathal Sheridan and Eoin Sheriff have been announced as the recipients of an IMI/Rugby Players Ireland scholarship to participate in an upcoming IMI professional diploma – valued at €10,000 each.
Stretching back to 2014, the scholarship aims to help bridge the gap between the end of an athlete's sporting life and their professional career. To date, 21 rugby players have participated and completed IMI professional diplomas through the scholarship.
"My IMI experience provided me with a framework to confidently decide on strategic aims while also designing the practical strategies to get there" said Paul Wallace, ex-Irish international rugby player and now owner of Bircroft Ireland. "I've now been able to introduce performance measures to guide the overall strategy and we now have a much more targeted approach."
The three winners this year will start their Professional Diplomas in autumn 2020, meaning they will be one of the first experiencing IMI's new 'IMI Live' platform.
In their Words – the Scholarship Winners
Yvonne Comer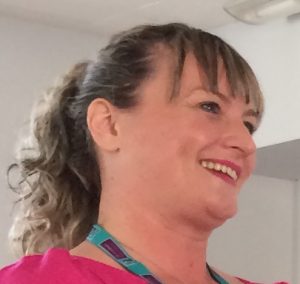 "This scholarship has come at the most opportune moment as I'm involved in an exciting new start-up which uses artificial intelligence to provide rugby analysis to clubs with the aim of building better players' said Yvonne Comer, one of the scholarship winners. 'The impact of this scholarship is that it will give me the tools, techniques and strategies to ensure that I can embed a high-performance culture within the company as we launch and grow our product and customer base."
Cathal Sheridan
"I am thrilled to have been awarded this scholarship from the IMI & Rugby Players Ireland' said Cathal Sheridan. 'This diploma will help me understand how to facilitate the development and transformation of organisations and challenge my thinking in every area and to keep developing. In a changing and unpredictable industry such as the high performance world, this is a constant necessity in order to perform at the level required."
Eoin Sheriff
"As a Financial Advisor with PFP Financial a large part of my role is helping clients make good decisions and managing their behaviour' said Eoin Sheriff. 'The Organisational Behaviour Programme will allow me to expand on this and explore behaviour in organisations and groups. I feel this will be very beneficial in my career as a Financial Advisor both in my interactions with clients and colleagues."
Future Impacts
Denis Hurley, ex-Munster rugby player and now Operations Manager at Rugby Players Ireland, also experienced an IMI programme and is looking for similar impacts on the 2020 scholarship winners.
'Through the IMI programme I found a fresh approach and viewpoint of where I can impact my organisation' said Denis. "I've a clearer view of my own strengths and weaknesses, and as a result am much better positioned to contribute to the future strategy and development of Rugby Players Ireland. I expect the 2020 scholarship winners to have a similar experience and begin to see how far their potential can take them."
For more information on upcoming IMI Professional Diplomas, go here.
Back to News
Latest Posts