News
Homework and Teamwork
21st April 2020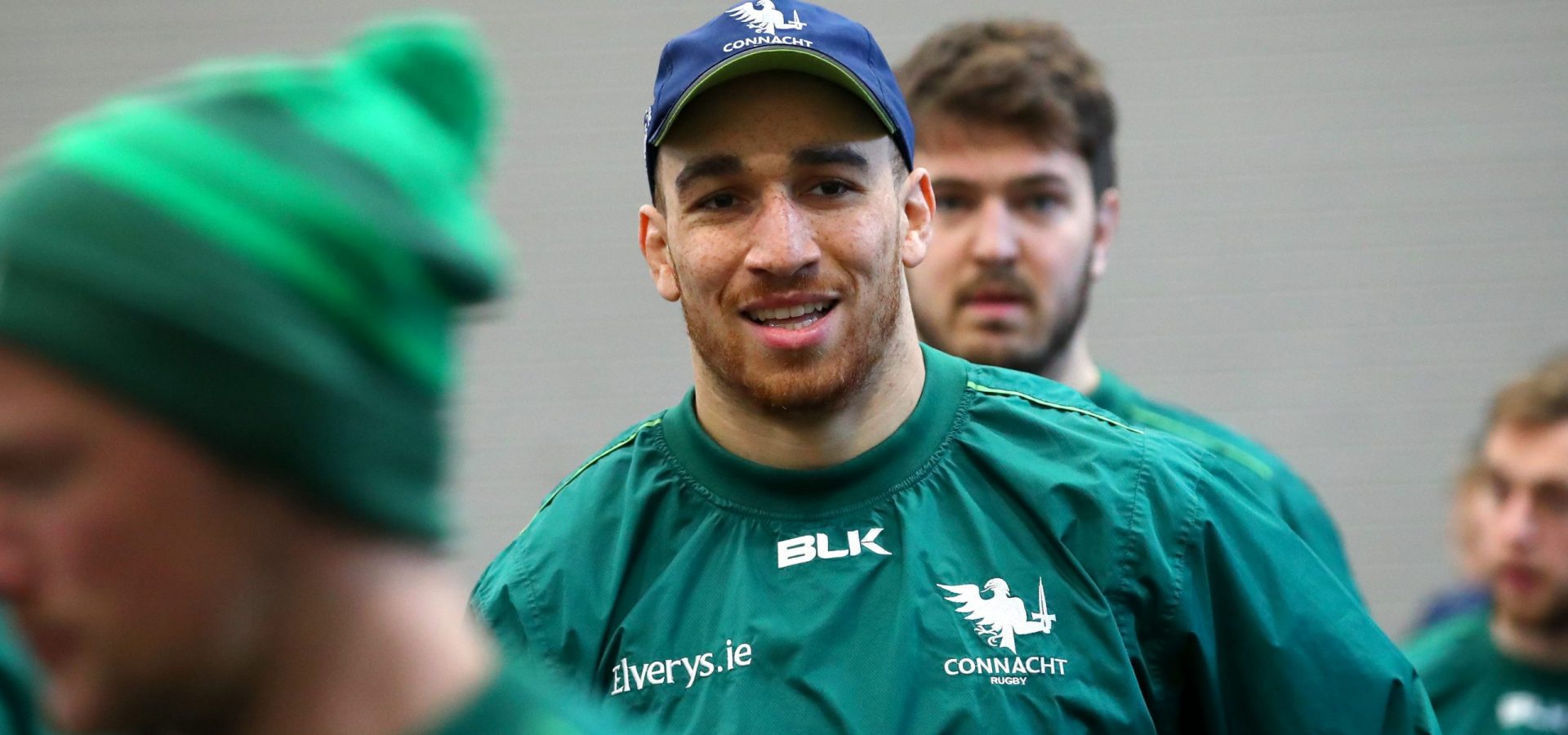 Returning to Galway a little sooner than he might have hoped last summer, Ultan Dillane vowed to make the 2019/20 season count. Deemed surplus to requirements ahead of Ireland's Rugby World Cup campaign in Japan, Dillane was back with Connacht Rugby without so much as a minute on the field for his country during preparations for the tournament.
Yet with plenty of work in the bank, Dillane hit the ground running for his province. Reinvigorated under Andy Friend, the Kerry native's performances proved too impressive for the Irish selectors to ignore for long. Indeed, Dillane's last involvement in a rugby game was coming off the bench to make his impact felt at Twickenham in February.
A promising season may have since stalled but Dillane's reputation as a powerful all-action lock has undergone something of a renaissance. First capped by Ireland in 2016 and simultaneously tipped for a big future in green, only three appearances from the kick-off have followed. He would have targeted adding to that tally in the remaining Six Nations clashes against Italy and France.
For now, he has his brother Cian and Connacht Rugby teammate Dominic Roberston-McCoy to keep the competitive juices flowing at home. From cooking and cycling to Fortnite and burpees, there are plenty of alternative goals for them to aim for, yet none could ever replicate the buzz of running out onto the rugby field.
"Yeah, [I miss it] loads to be honest! Even just to carry into contact or make a tackle – it feels like so long ago since we've done any of that, lacing up your boots properly, you know? Everyone is in the same boat. Even when passing a rugby ball, we're passing it around but like, not as you would in a game. It's crazy, it feels like ages since I've done a lineout so I'd say there is a lot of people itching to get back playing."
Beneficiaries of Connacht's generosity, Dillane's household has enough training equipment to get some good quality exercise in. With nobody watching over them it's a good test of their professionalism while for Cian it represents a good opportunity to test his mettle against the elite athletes living under the same roof.
"It's good to have that," Ultan says by the competitive edge brought by his housemates. "Everyone is trying to get each other going and to get some training done because it's very easy to fall into a hole of laziness at times. You've so many hours in the day to do stuff but yet it's so easy to do little. It's nice to have everyone trying to push each other on to do some conditioning or an extra weight session.
"It's not as if we are going playing any games so there's plenty of time to recover from everything and as well to give each other nutritional tips because it's so easy to fall into that lull of just eating whatever you want because you've no one to look over you or to check you on anything. It's been good, we've been quite positive."
While most work has been on an individual basis, Dillane has also been participating in challenges set by his Connacht Rugby teammates. With each passing week, new tasks are set with points awarded for the varying degrees of performance. While the videos provide a source of great amusement for the squad, they are also playing a broader role. The importance of sport in Ireland has been made clear to the Tralee star in recent weeks.
"There's been a number of us who have been approached to do sports challenges to keep kids and people entertained in different parts of the country. It's mad how a small little trick shot challenge or whatever it is, is so helpful just to keep people occupied. Sport is big for everyone and that really shows in these times we're in.
"Everyone is just itching to do something. It's so easy for boredom to creep in right now. You can't go too far from where you are and I mean it's great to play a game or just kick a ball around or just have a bunch of people getting tired out from playing or doing something. It can be like an addiction or something, everyone wants to be out there playing some form of sport."
For now, late night soccer matches in the estate have been canned. All that can be heard from the neighbours' house is the radio blaring a few upbeat tunes to keep them going. The sound of cars whirring by is something of a novelty. Everyone is finding their own way. Not least Dillane, even by way of a few hidden talents.
"We've been trying to get some good clean cooking going," he notes with a clear preference for Italian dishes. "I'm trying to perfect my bolognese and getting quite adventurous with lasagnes and stuff. Otherwise, when the Connacht lads are looking to waste an hour or so, we can just hop on the PlayStation and play a bit of Fortnite… I mean, I really should be reading or something!
"I have actually played a little chess too. I haven't played too many people, but in the house the games are quite competitive so, I'd say I'm definitely improving. I have my tactics, you know?!"
While the future may not be so black and white, we are all finding our strategies to get there.
Back to News
Latest Posts