News
Highlights: June 2020
30th June 2020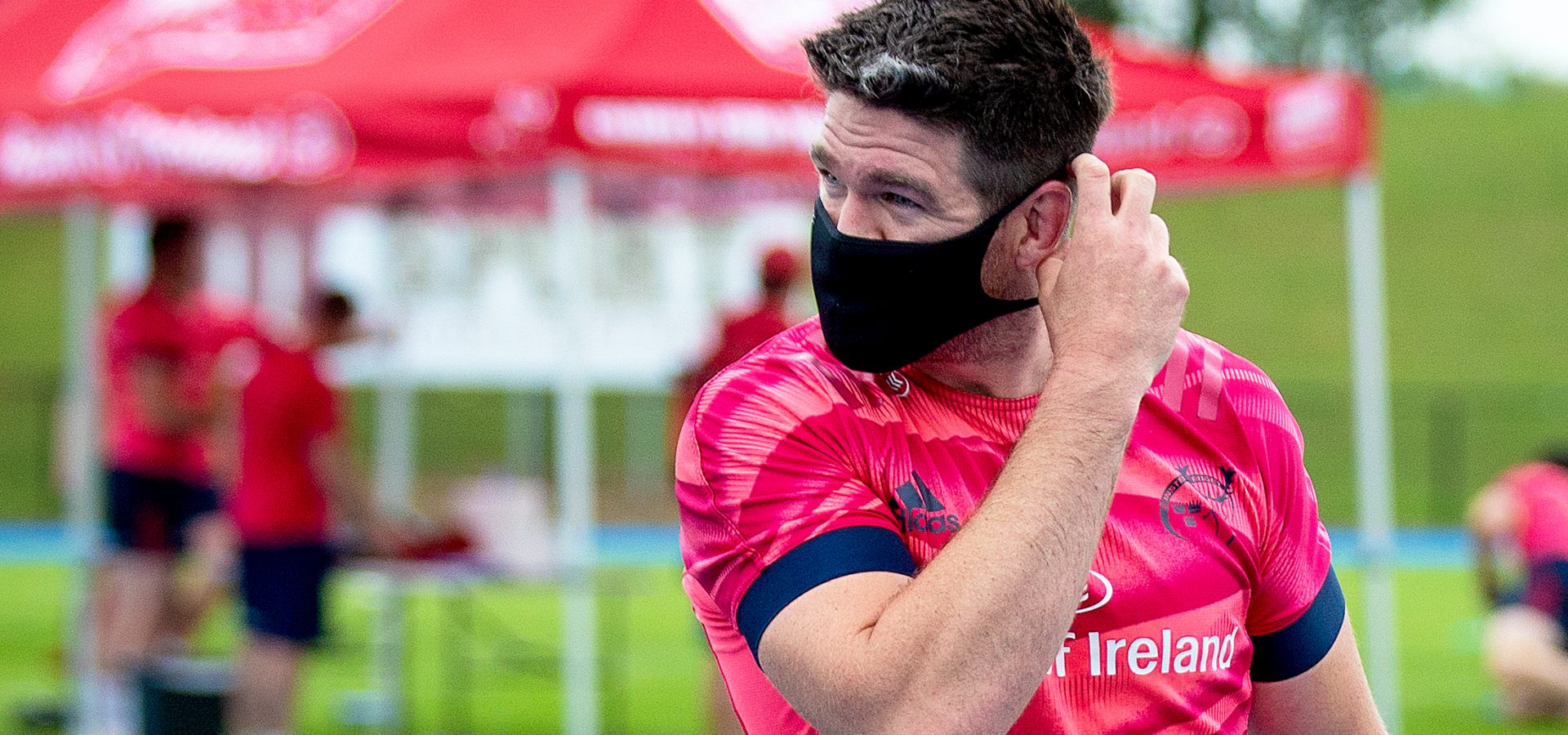 It's hard to pin down exactly what type of month June 2020 was. While restrictions began to ease up, a number of industries remained curtailed – not least sport. While players have returned to training of late, it remains to be seen whether the country can remain on course as it battles the spread of Covid-19. We will continue to support our members through whatever may lie around the corner.
Here is a snapshot from another peculiar few weeks.
Return to Rugby
The past number of weeks have been dominated by discussions regarding our members' return to rugby. While talks in relation to some matters are ongoing, we were delighted to see a programme of PCR testing begin ahead of the return to the High Performance Centres in each of the provinces. In a further boost, there were zero positive tests for Covid-19 representing a significant step in the overall process.
World Rugby Sevens Series
While our XVs players look set to finish out the season, World Rugby have announced that the remaining rounds of the HSBC World Rugby Sevens Series have been cancelled with New Zealand claiming the women's and men's titles. Ireland finished 10th in the standings. Jordan Conroy finishes as the top try-scorer on the men's circuit.
Although it may have been a disappointing conclusion, the players must now look forward to another season on the circuit next year. Some will have the opportunity to turn their eyes to additional interests.
Men's captain Billy Dardis recently spoke about balancing his rugby and studies.
Comings & Goings
June brought with it much exciting news for many young players across the country with Connacht Rugby, Leinster Rugby and Munster Rugby all announcing their academies for the coming season. The Ulster Rugby squad was confirmed last month.
In Galway, Conor Dean, Jordan Duggan, Seán Masterson, Niall Murray, Colm Reilly and Peter Sullivan all signed their first professional contracts with Connacht Rugby. They will be joined this season by new recruits Sammy Arnold, Jack Aungier, Oisin Dowling and Conor Oliver as confirmed in May. Last month it was also announced that Eoin McKeon was one of several familiar faces due to leave the Sportsground. An Executive Board Member at Rugby Players Ireland since 2017, McKeon spoke to Padraig Kelly of The 2nd Row about moving on from his beloved province (click image to listen to an insightful interview).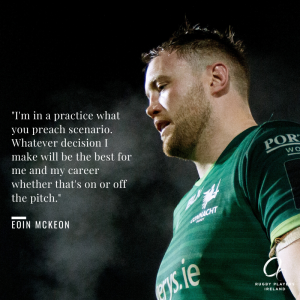 In Limerick, the Munster Rugby squad have been joined by Damian de Allende, RG Snyman, Roman Salanoa and Matt Gallagher in addition to academy graduates Diarmuid Barron, Liam Coombes, Keynan Knox, Alex McHenry and Jack O'Sullivan.
More recently, Leinster Rugby announced 28 new contracts ahead of the 2020/21 season with Ryan Baird, Harry Byrne, Jack Dunne, Tommy O'Brien and Dan Sheehan all promoted to the senior ranks. They will be joined for the coming months by Rob Kearney and Fergus McFadden who have been given the opportunity to finish out the season but Bryan Byrne, Barry Daly and Joe Tomane have moved on.
It has been a frustrating time for some players who have been left without a club. Last week we spoke to former Ulster Rugby player Peter Nelson about the challenges he faces in sustaining his professional rugby career despite lining out on the highest stage with Canada just a few months ago.
Read our interview with Peter here!
Further afield, Irish tighthead prop Oli Jager signed a new two year deal with the Crusaders in New Zealand. Kyle Godwin, who departed Galway last month has linked up with the Western Force in his native Australia. Sadly, Ian McKinley's Italian adventure appears to be over following his departure from Benetton Rugby. Across the water meanwhile, Sean O'Connor has signed on for the Jersey Reds.
Black Lives Matter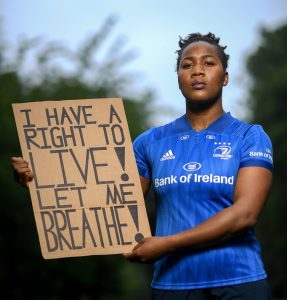 For many people, June 2020 will live long in the memory for non-Covid reasons. As Black Lives Matter protests swept the globe, Leinster Rugby's Adam Byrne and Irish Women's international Linda Djougang drew great priase in speaking about the movement, their own experiences of racism and their hopes for the future in Ireland.
You can read Adam's piece here.
You can read Linda's piece here.
Our own Dr Hannah McCormack also spoke to Jack Kavanagh on the Only Human podcast about her own epxeriences growing up in the country having moved from the Phillipines aged 7.
Listen to Hannah's interview here!
Tackle Your Feelings
Despite their doors having closed, Portumna Community School did their level best to roll out our Tackle Your Feelings Schools programme. As one of our pilot schools, the Transition Year students in the Galway college were guided by their teachers through online resources and exercises designed to increase awareness and knowledge about their own mental health and wellbeing.
We sought some feedback from Ms Bríd Dunne, the school chaplain.
Last weekend Neve Jones, Tommy Bowe, Chris Henry and Paul Marshall took part in Sweat with Purpose run by Jonny Rowan and Purpose Training in Belfast. The intiative was run in partnership with Tackle Your Feelings in an effort to raise awareness of mental health in Northern Ireland. Many thanks to all for their support!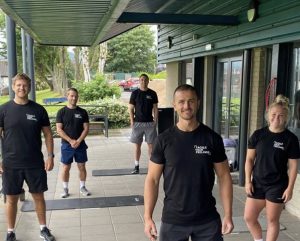 While our happiness is influenced by external factors, Tackle Your Feelings campaign manager Dr Hannah McCormack provided some tips on how a lot more is actually within our control! Click on the image below for the article in full.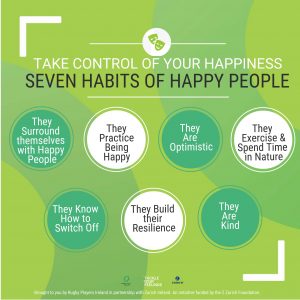 Flying the Flag!
On June 18th Rugby Players Ireland CEO Simon Keogh was elected to the board of EU Athletes, alongside Paul Flynn of the GPA. Established in 2008, EU Athletes is the leading European multi-sport federation of player associations (sports trade unions) with 35 members in 17 different European countries in a wide range of different sports.
Community Spirit!
With lockdown measures beginning to ease, we spoke to Rugby Players Ireland's Community Engagement Manager Christina Mahon about how players throughout the country can play a crucial role in boosting the morale within their communities.
Read Christina's thoughts here!
Shannon RFC got plenty of craic going with a number of their legendary former players joining forces to raise funds for several national and local charities including Barnardos, MidWest Simon Community and Pieta House. The No Show Charity Game has raised almost €20,000.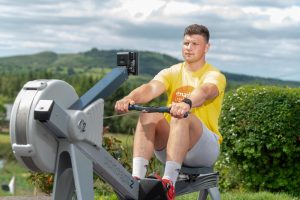 Enable Ireland announced that Fineen Wycherley has joined the organisation as an ambassador by taking on the Wheel 100 bicycle challenge (on a rower!), while Garry Ringrose was raising awareness for LauraLynn, a partnership that gives him plenty of perspective.
Several players, provincial staff members and Rugby Players Ireland personnel also took time to celebrate their loyal friends with Dogs Trust Ireland on #DogFriendlyIrelandDay!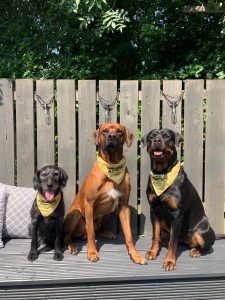 Finally, some of our members are playing an integral role in Ireland's return to rugby action. Ireland Women's international Aoife McDermott explained her role as a Covid-19 Club Safety Officer with Railway Union. Check out her interview with Ryan Bailey here!
Clubhouse
Our best wishes to all of those who have begun to reopen their doors in line with Phase Three of the government's roadmap!
Good luck to former Connacht Rugby player Conor O'Loughlin who has been nominated for EY Entrepreneur of the Year in the international category. O'Loughlin is the CEO of Glofox, a business management software development company that services fitness studios and gyms.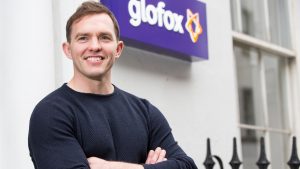 It has also been announced that Damien Varley's short film 'Life After Life', a poignant insight into the fragility of mental health, has been nominated for the Still Voices Short Film Festival to be held in August!
Others who decided to remain in the game have picked up good opportunities this month. James Coughlan has been installed as Brive's defense coach in the Top 14 next season. Coughlan's former Munster Rugby teammate Jerry Flannery is bound for Harlequins as the English side's lineout coach. We wish them both well!
At the outset of the month Munster Rugby also took the opportunity to remember Marcus Horan's service to the club over the course of 225 caps. It would have been remiss of us not to have taken a look back with one of our own team too!
Check out our chat with Marcus here!
Cian Tracey of the Irish Independent also ran a series of articles with a number of former players which provided an honest insight into life as a professional rugby player.
Back to News
Latest Posts