News
HERRING HOOKS UP WITH SELF HELP AFRICA
29th May 2019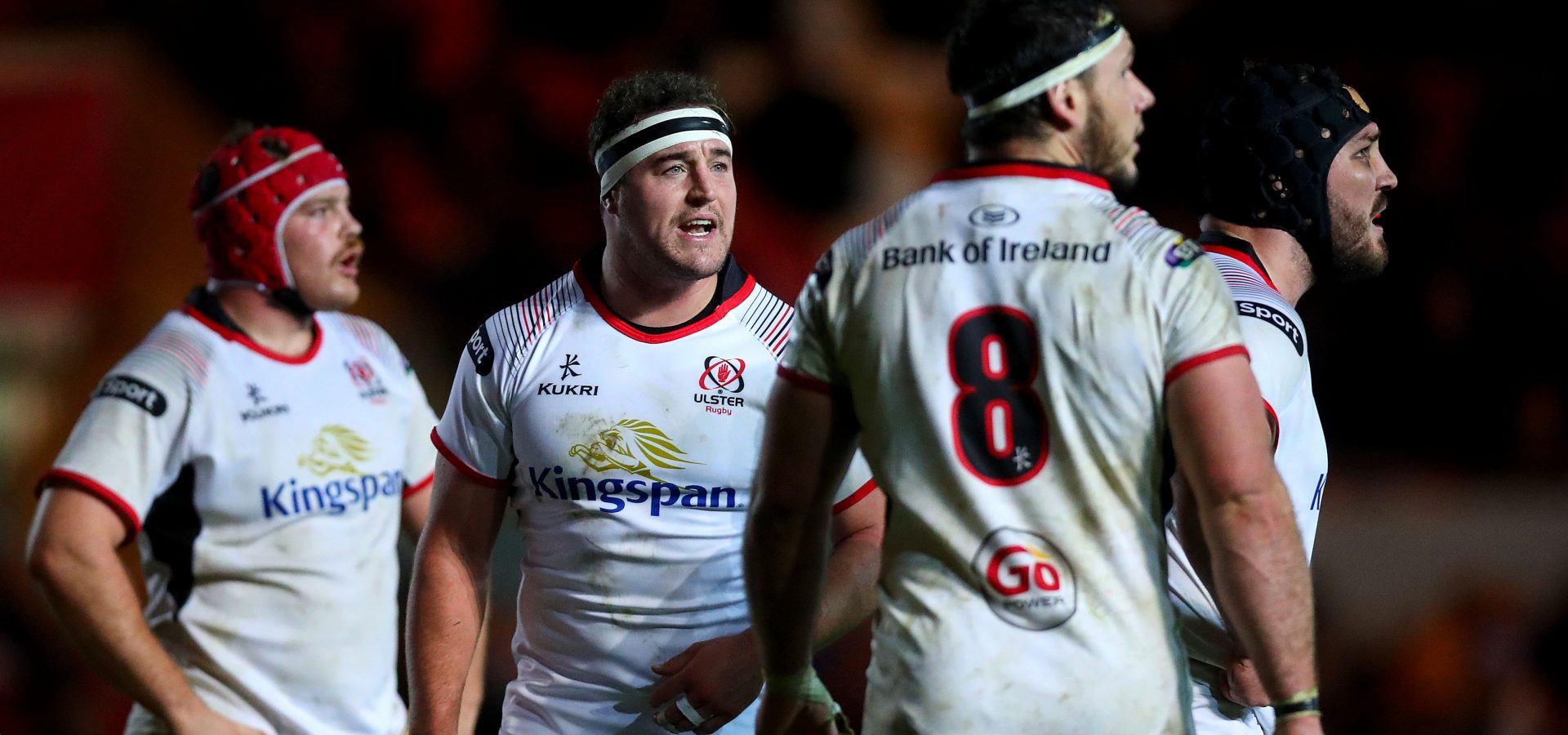 Few parts of this world have been so favoured by nature as the African continent. Should an extra-terrestrial ever touch down there, it is likely that he will ask to be taken to the world's leaders – he will merely beg that he be allowed stay for the rest of his days in that paradise.
Rob Herring was an exceedingly lucky man. Not only was he born in that blessed corner of the earth, but he was born into a community that could withstand the often-harsh realities of life in Africa.
Born in Cape Town, the fact that his grandfather hailed from Belfast never prompted Herring to look to Ireland as a means of getting out. Indeed, following a brief post-school stint with London Irish, Herring returned home to study and to play with a Western Province development side.
"I have no regrets even though my time at London Irish ultimately didn't work out," Herrings notes. "I wanted to make a career out of rugby, and it was the best opportunity for me at the time. The coaching I got was incredible.
"In that respect, I didn't come home with my tail between my legs. It was a case of there being only a handful of lads in the London Irish Academy, whereas back home you'd be vying with up to 100 players in the Western Province Academy. I gave it a shot and then decided to reassess back home.
"Something obviously registered up here because, out of the blue, David Humphreys was on the phone and invited me over to Ulster for a trial. I came over and never left!"
With over 160 Ulster caps to his name since he arrived in 2012, Herring is well established in Belfast despite being Rory Best's understudy for large periods. However, his performances and leadership qualities have shown him to be a more than capable deputy in the Irish captain's absence.
Several fine showings for Ireland last summer had also suggested that Herring's inclusion in future Irish squads would become a mere formality regardless of Best's availability. It hasn't quite panned out that way, but the 7-times capped hooker worked his way back into Joe Schmidt's plans for the final rounds of the Six Nations and was this week named in the New Zealander's extended World Cup training squad.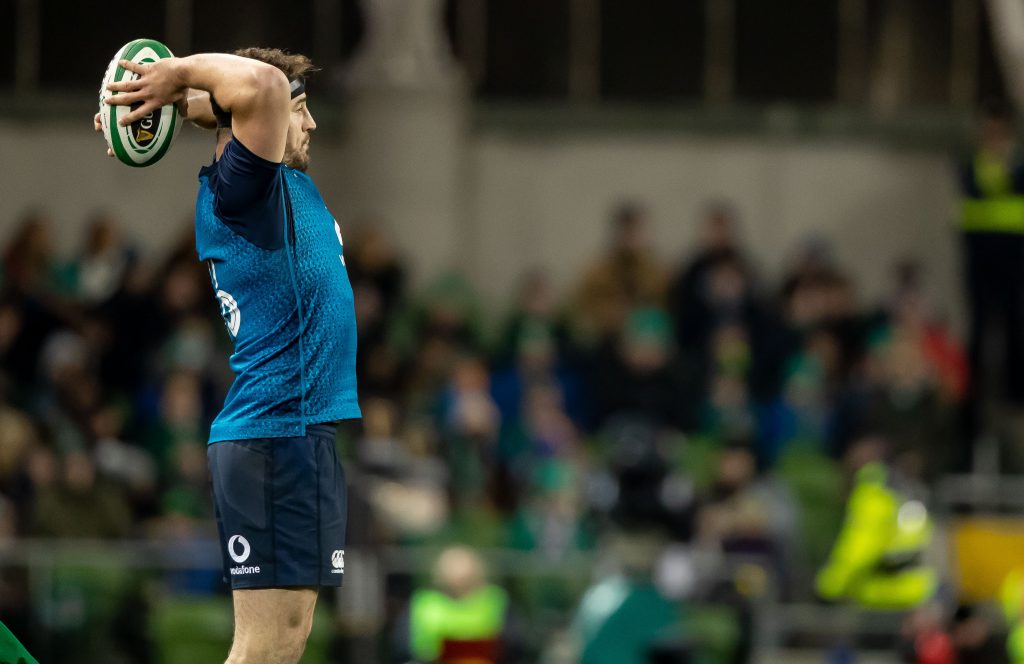 As Ireland stuttered in Italy in February, Herring gave the Irish Head Coach a timely reminder of his abilities with a ruthless performance against Zebre. Three tries in fifteen first-half minutes at the Kingspan Stadium no doubt played their part in Herring's recall.
"I try not to let things get the better of me. It was disappointing not to be more involved in the Six Nations, but there was only one way I could put that right. There's no such thing as a foregone conclusion in rugby, so if I want to be on that plane to Japan, I have to make sure that I keep the head down and make the most of any opportunity that comes my way."
It seems any opportunity also extends beyond the training paddock. Owing to his deep connection to the African continent and its people, in recent months Herring has aligned with Self Help Africa, a charity that aims to help improve the lives of vulnerable and marginalised communities in rural Africa.
Herring is backing the recently launched Give2Grow campaign which is supporting 1,000 farming families in Teso, Uganda where many families continue to rebuild their lives after years of conflict. The initiative saw every donation made in Northern Ireland matched by the UK government until May.
"I've seen at first hand the raw, natural beauty of the African continent, but there are still millions of people who struggle to feed themselves on a daily basis. As someone who grew up there, I have a warm affection to the African continent. I am inspired by the work of Self Help Africa, which provides practical support to millions of small farmers in Africa.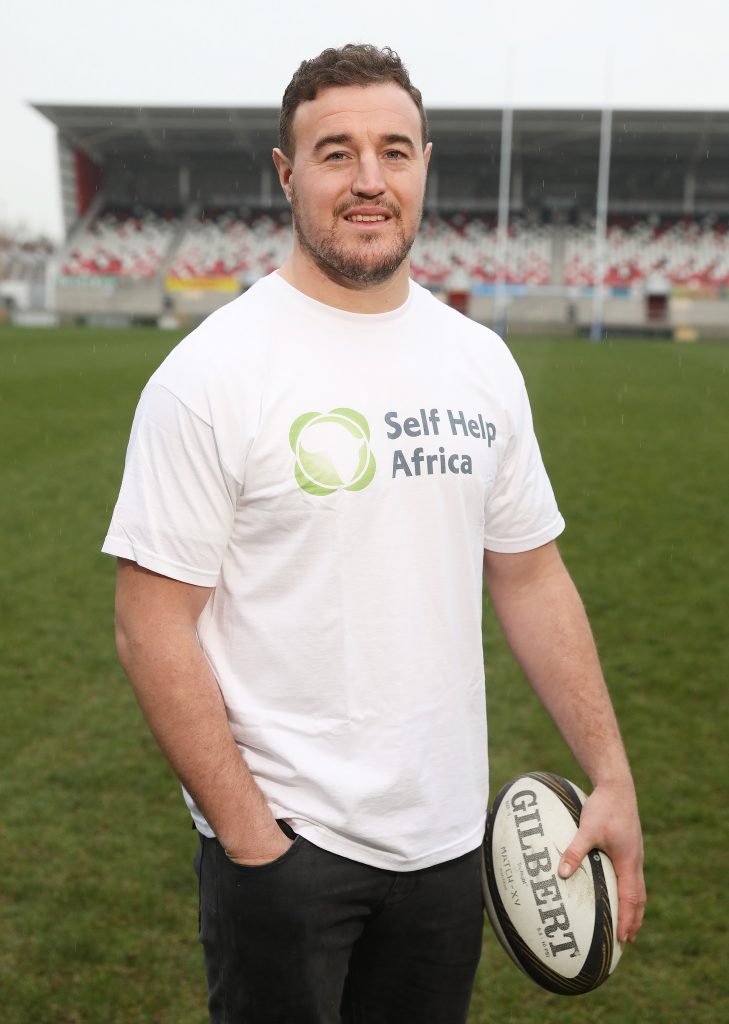 "Most small farms in Africa have the potential to grow than they do. By supporting the farmers and the farming communities to grow more food and earn more from their land through training, the provision of good quality seeds and livestock, these farms have a much greater chance of reaching their full potential and becoming self-sufficient.
"It's not about a hand out, it's a hand up."
It is not Irish rugby's first experience of the work of Self Help Africa. Sean O'Brien is a supporter who has endorsed the charity's work, while former Irish winger Denis Hickie has visited the Self Help Africa projects work in Ethiopia.
Last year, James Downey travelled with former GAA dual-star Alan Kerins to Zambia. Kerins, an All-Ireland winner with the Galway footballers in 2001, is yet another Irish sportsman who has aligned himself to Self Help Africa, after first running his own charity and raising millions to support communities in rural Western Zambia.
Downey, alongside several businesspeople and retired elite athletes, spent two weeks visiting parts of Zambia that have benefitted from the efforts of Kerins, work that is today being supported through Self Help Africa.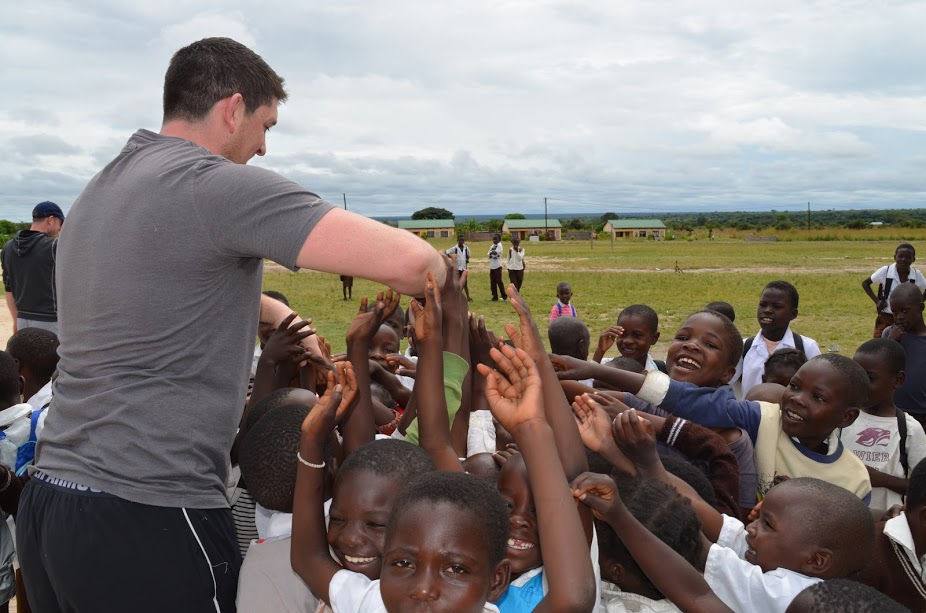 With a hectic rugby schedule in addition to his business management studies to contend with, understandably Herring can't down tools. For now, he is happy to play his part in raising awareness of the work that Self Help Africa carry out in sub-Saharan territories. However, plans are afoot to visit one of the areas in which Self Help work later this year.
"I greatly admire the work of Self Help Africa. From a personal perspective it can sometimes be a little frustrating to have to admire their efforts from afar. The demands of the day job means that I can't get out there very often to put my hand to the plough. But I'm delighted to play whatever role I can."
Click here for more information on Self Help Africa.
Back to News
Latest Posts