News
HELPING RUGBY TO RISE
03rd January 2019
Agen is a charming little city in the southwest of France. Despite being well known for its prunes, medieval alleys and waterways, it doesn't concern itself much with tourism. However, the people of Agen are infinitely friendly… as long as the rugby is going well.
However, when Louis Ludik arrived in the region from the Sharks in 2013, it wasn't quite what he expected. To begin with, he thought he was leaving Super Rugby for a Top14 side only for his suitors to fall into France's second tier between his contract being signed and his arrival. In terms of Ludik's career it was a little disheartening, but he had a commitment to the club.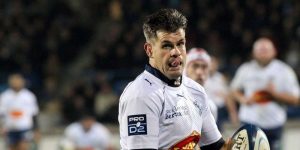 The South African did all in his power to help Agen climb back into the upper echelons of French rugby. With results going their way, it actually proved to be an enjoyable season on and off the field. Following a year of disappointment, the ProD2 proved to be a good tonic for the avid rugby fans in the bars and cafés of the city before La Rochelle put paid to Agen's aspirations at the final hurdle.
"I had a clause that if we didn't go straight back to the Top14, I could get out of my contract" the versatile Ludik says. "I had heard there was some interest from Ulster but then I heard they were in for Stuart Hogg so I put it out of my mind. It was only at the very last minute that an offer came through.
"I knew it was a great opportunity from a rugby perspective, but that's obviously not the only consideration when moving clubs. My own experiences had taught me to ensure that everything on the table was backed up and in place. Because of the timings I literally had to make a decision within a few hours and then get all my paperwork in the post. It was very intense!"
Ludik had heard of Belfast, though not as you'd expect a foreigner might. Upon returning home during the off-season, his good friend Ruen Pienaar would speak highly of the place, the people and the culture. Upon landing in Northern Ireland, Ludik was similarly embraced by the community. Four years later, his young family remain extremely happy.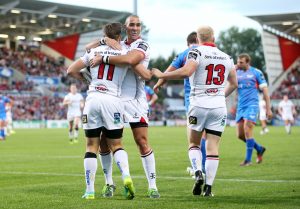 "My wife [Chame] and son [Leo] really enjoy being here," Ludik claims. "We really enjoy the people, they're awesome. I always think how you act when you drive says a lot. In France and South Africa the people are extremely impatient, but my first time driving here people were waving me out all over and giving space!"
Remarkably, Ludik is now one of the longest-serving members of the current set-up. Only Rory Best, Alan O'Connor, Iain Henderson, Stuart McCloskey, Luke Marshall, Rob Herring, Darren Cave and Craig Gilroy can claim lengthier spells at the province. Having become Irish qualified in 2017, Ludik can rightfully call himself an Ulsterman.
"It was quite sad to see a number of the senior lads move on last year," the 32 year-old admits. "There have been a lot of changes but thankfully there are a lot of young lads coming through and that is really exciting. Unfortunately, I haven't been involved much this season with injury but you can see that they are a good bunch of guys, really good people. It's a good place to be at the minute.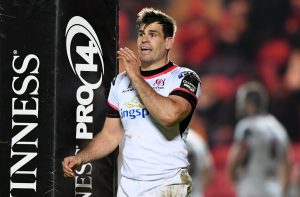 "It's not just the players who create that environment though. You really begin to notice it as you get older, especially with the support staff and medical guys. You see them a little more often and you begin to appreciate the care they have for you and how they manage you back to full health. Personally, it is very special to feel so appreciated by a club and a country, thousands of miles from home."
Having been welcomed with open arms, Ludik has been a consciously active member of the community since setting foot in Belfast. However, in recent weeks his work has also spread further south. Alongside Tommy Bowe, Ludik staged Rugby Rising which brought schools' sides from the four provinces together for a week-long festival of rugby related activities, including talks and hugely competitive games at Energia Park.
"As rugby players we're not really sure what to do after rugby so we try a couple of things here and there to see what we find enjoyable or motivating. Having seen something similar in South Africa, I thought Rugby Rising would work well in Ireland. We wanted to provide the students with information and opportunities that they wouldn't get anywhere else.
"In that respect, having Tommy on board made it that bit easier to get some key Irish players involved. He has built a huge network throughout his career. It was really special for the participants to hear from the likes of Rory Best and Robbie Henshaw, while we are also hugely appreciative of Brian O'Driscoll who made a surprise visit.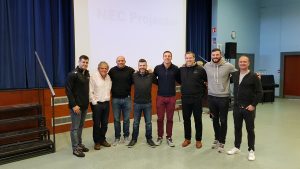 "Overall, the week went very well," Ludik proudly states. "We put a lot of work into it, especially because it was the first year. I suppose it was a bit of a blank canvas and we didn't know how things might turn out. Obviously, when you're in there you always find things to improve upon. We got plenty of feedback too, much of which has been positive but there are plenty of work-ons.
"The highlight for me though was meeting with the parents at the end of the week. They were very gracious. At times you begin to think that the majority aren't bothered by some of the talks, especially the off-field stuff (I'm sure you feel the same way at Rugby Players Ireland sometimes!), but you never know who might take something from it. Some of the parents thanked us because some things dawned on their kids throughout the week. I guess that's the power a rugby player in Ireland can have these days. It's important that we use our profile in the right way."
Given the success of Rugby Rising, Ludik and Bowe are already making plans for a bigger and better instalment next year. It all indicates that the South African is beginning to look beyond his playing career with Ulster, however he has plenty of unfinished business left with the province. In any event, the future would not seem to lie far from Greater Belfast.
"Of course, one day I'd like to return to South Africa but that can be difficult. For instance, our son might not have the freedom that he enjoys here or the future that we would want for him. It is also quite dangerous. I know a lot of people who have moved away to make a home for themselves. But in a couple of years, who knows? Things might turn around. But as things stand, Belfast is our home and we are very happy."
Richard McElwee
Back to News
Latest Posts