News
"THEY HELP US OFF THE PITCH SO THAT WE CAN GIVE OUR BEST ON IT"
23rd December 2017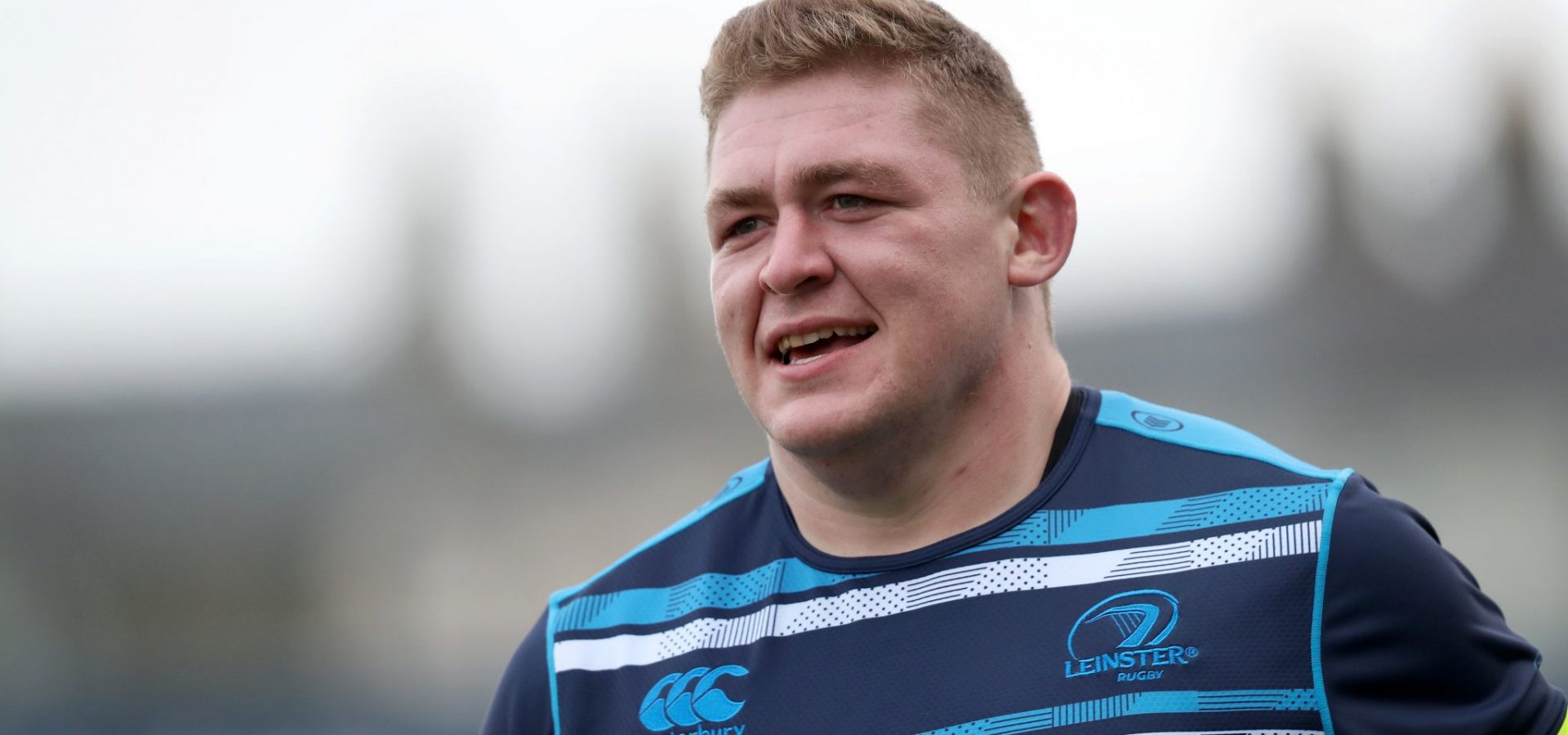 Occasions like St Stephen's Day, a heaving Thomond Park, will remind Tadhg Furlong, Ireland and Lions tighthead prop, just why he decided to commit to his medium-term future as a professional player in this country.
Sure, Furlong may leave some day. But not yet. Not while there is much more to accomplish even if, for 80 minutes at least, it may be at the expense of some of his international colleagues.
"I'm happy to have my future sorted out," says the Wexford native, speaking exclusively to the Irish Independent.
"It dragged on a fair while but I was delighted to get everything sorted. I probably didn't look too seriously further afield because I know I still have a lot of development to undertake as a player in Leinster and Ireland.
"The opportunity to be successful here drives me, especially with a group of players that I have come to admire, particularly the older ones.
"You look at the likes of Jonathan Sexton, Seán Cronin, Seán O'Brien, Rob Kearney, Fergus McFadden, Devin Toner. They are all over 30 and I knew that if I was to go somewhere else for a few years, and maybe even if I did come back, I might never get the chance to play with that special group ever again and try to win something with them.
"If I was away and saw Ireland winning championship titles or Grand Slams, doing well at a World Cup, or Leinster winning the Champions Cup, that would have been very difficult to take."
Furlong's contract negotiations were mercifully brief and, even more thankfully, conducted behind closed doors. "I can't say I seriously looked away but you poke your head out to look at your value, and then within this country, you're looking like a fair deal.
"It might be the case after this contract that I might move away and look at different experiences, a different rugby culture outside the bubble. It's more lucrative to move away but I had to look at the pros and cons of such a move.
"I would have made it quite clear through my agent and family and the IRFU that I wanted to stay here. To be honest, everyone was fair in their dealings. I didn't put myself out there because I knew I was getting a fair deal. I didn't push to massively think about going away."
A significant part of his thinking lay in the support structures offered by Rugby Players Ireland.
"It's their job to put support structures in place for us outside the game," he explains. "They help us off the pitch so we can give our best on it.
"On the education side, they are vital in trying to develop us as people with a variety of mentoring programmes.
"And also, it is important to know you know you have a voice and if there is a problem we can stake a stance on issue in the game. You know what your rights are.
"I always say when I talk about playing for Leinster and Ireland that the parochial nature of it is so important.
"You grow up alongside people who you have played with and developed you as a player and then they get a chance to support you as your career develops. You all have something in common.
"And in terms of the welfare system for players, from the strength and conditioning through to the medical and training facilities, it is all world-class and there to help you produce your best.
"I'm going to be 25 when this new contract kicks in but I know that there is still massive improvement to be had from my game."
© Independent.ie
Back to News
Latest Posts