News
Grow a Mo! Save a Bro!
31st October 2019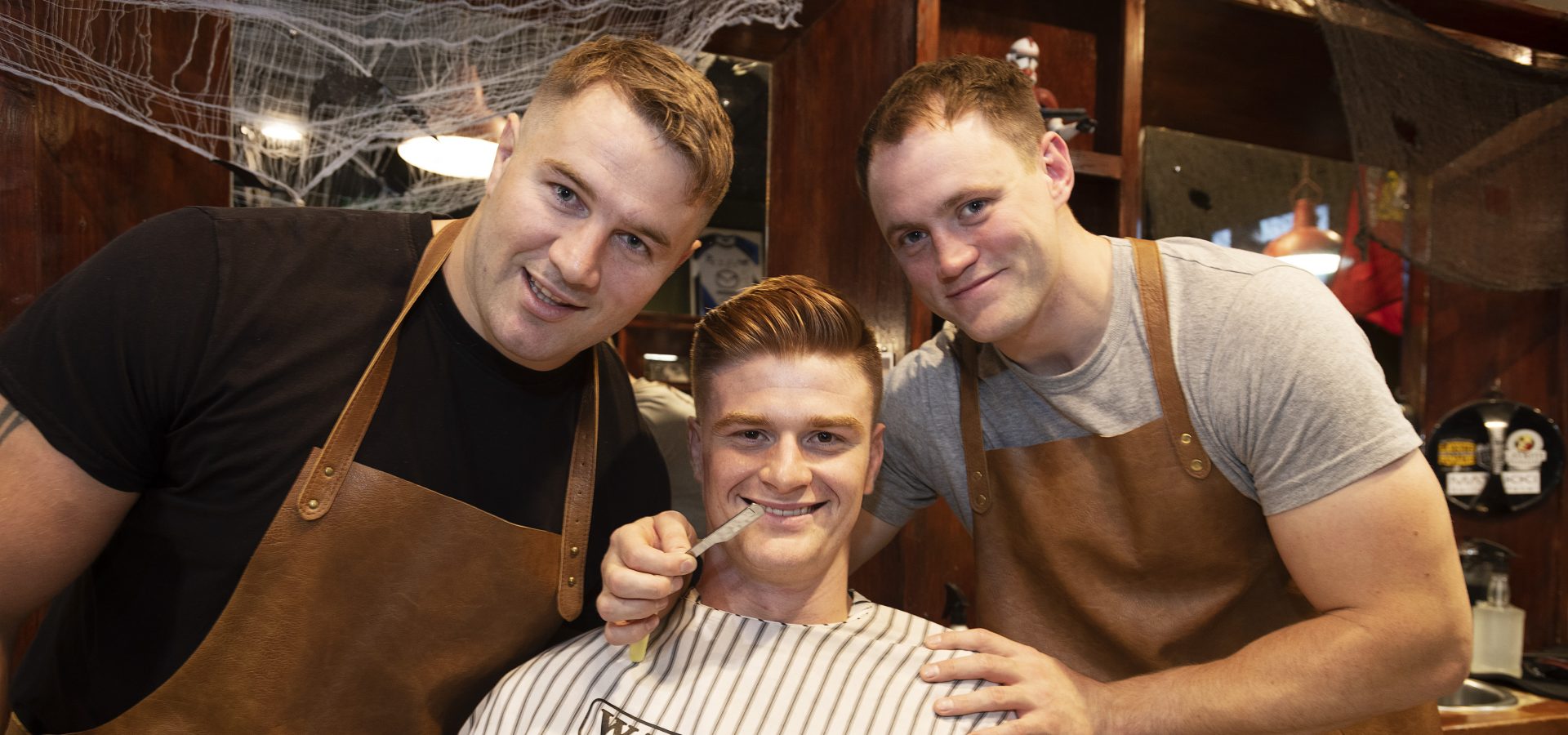 Ahead of Movember 2019, members of Rugby Players Ireland participated in a 'Shave Down' at various locations across the country. Figaro's Barbershop (Limerick), Koko's Barbershop (Bangor), Sam's Barbers (Dublin) and Fat Tony's Barber Shop (Galway) played host as the players from Connacht Rugby, Munster Rugby, Ulster Rugby and the Irish Men's 7s began to prepare for a journey through a hairy month!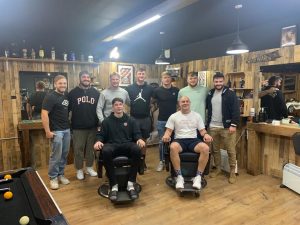 Returning with its annual month-long fundraiser, Movember aims to raise awareness and start the conversation around men's health. Whether growing a moustache, partaking in a MOVE challenge or hosting an event, there are many ways for Irish men and women to get involved and help fight against prostate cancer, testicular cancer and male suicide.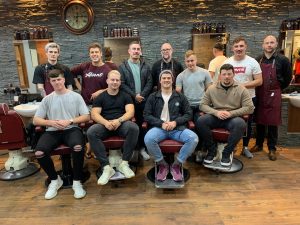 Now in its 11th year, Movember is the biggest funder of prostate cancer in Ireland, with over 100k Irish supporters, 30+ Irish programmes funded and over €10m raised to date. Prostate Cancer is the 2nd most commonly diagnosed cancer in Irish men with over 3,400 new cases each year, while testicular cancer is the most common cancer in young men (15 – 35 years). Movember is on a mission to reduce the number of lives lost to suicide and cancer by encouraging Irish men to take ownership of their health and open-up about mental or physical issues they may be facing.
Speaking about Movember 2019, Director of Movember Ireland Jack O'Connor said 'When we look at the stats, it becomes clear that there is a men's health crisis. Men are dying too young, this is largely because we don't talk enough when we are not doing so good and we don't act when there is a problem. Too many of us suffer in silence and seek help too late. There is a lot that needs to be done, but by talking about it, by encouraging our friends to take action for their health and supporting them, we can help keep the men we love alive to live happier, healthier, longer lives. Thanks to the amazing efforts of our supporters, we can invest in initiatives to change this.'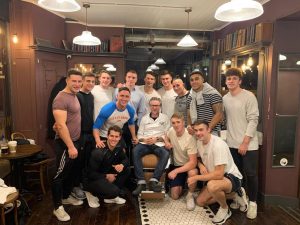 Adding to this, Mark Mellet of the Irish Cancer Society said: "Together with our supporters and Movember, the Irish Cancer society is determined to improve the lives of the many fathers, grandfathers, brothers and sons experiencing prostate and testicular cancer in Ireland and change the face of men's health by stopping men dying too young. Our partnership with Movember is something that gives us great pride. Through their fundraising efforts, we are able to make a real difference to the lives of men dealing with prostate and testicular cancer across the country, through research and support programmes."
Mo Bros who are planning to join in with Movember should sign up at https://ie.movember.com/ and start with a cleanly shaven face on Friday 1st November – fundraisers can opt-in to a Shave Down – challenge a group of friends to shave-off facial hair to get the month started and start the conversation about men's health.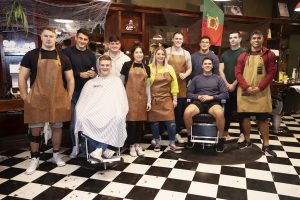 Alternatively, Mo Bros and Mo Sistas can simply host an event or Move – an initiative which is encouraging fundraisers to run or walk 60km over the month – that's 60 kilometres for the 60 men lost to suicide each hour, every hour around the world. Other ways to get involved include tag rugby tournaments, pub quizzes, hiking trials plus lots more. For a full list of events taking place visit https://ie.movember.com/events
Back to News
Latest Posts