News
Globetrotter
22nd January 2020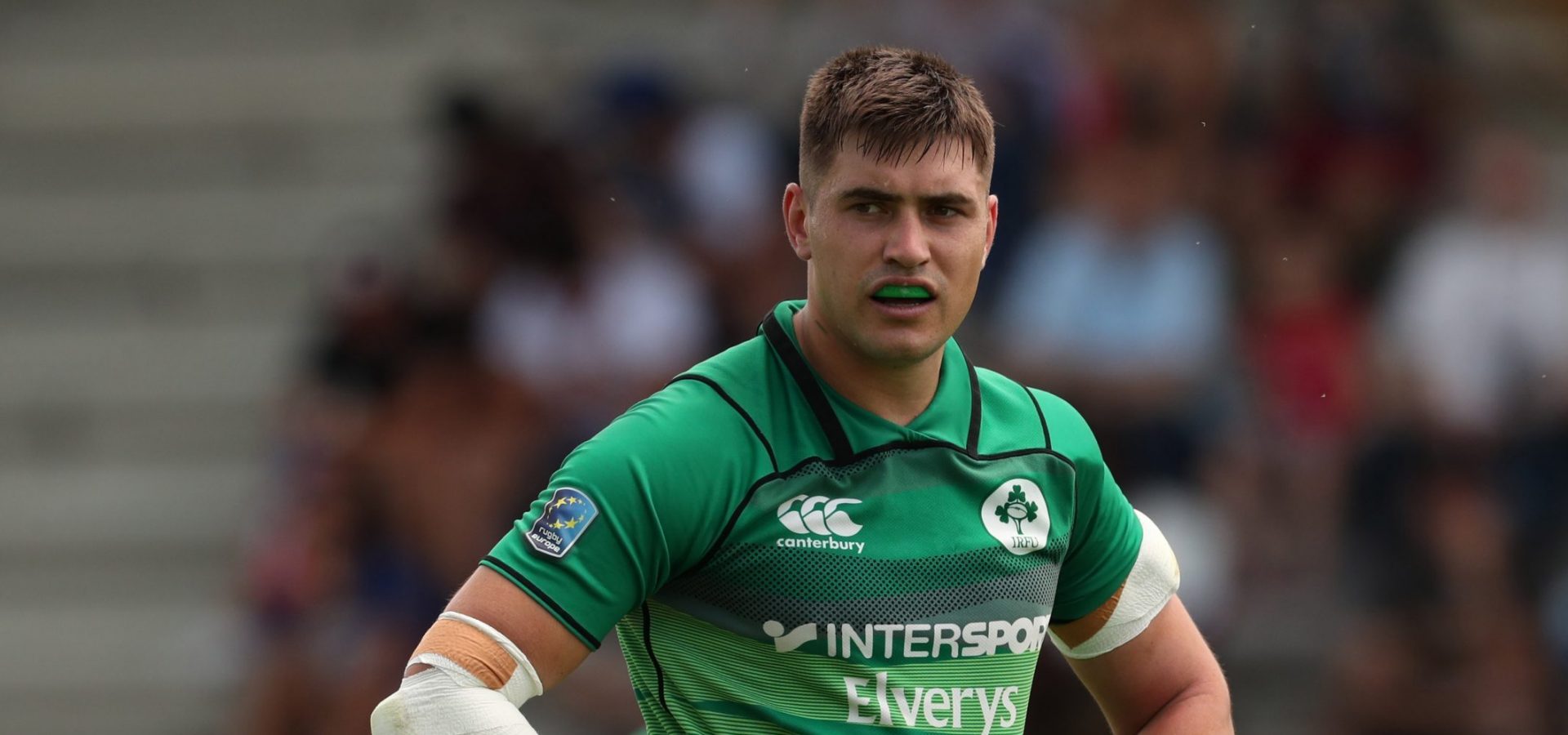 Speak to most players on the World Sevens Series circuit and they'll tell you that travelling the globe is a major perk of the job. Given half a chance they'll get out on a segway to see Paris, sit atop Table Mountain or climb the Harbour Bridge.
To some extent, Ireland's Bryan Mollen sees it that way too. But in truth, a lot of those experiences are already in the back pocket.
"I was actually born in Kenya!" Mollen, the son of a Dutch diplomat informs us. "My parents met in Kuwait. Dad was on his first posting there while my mum was teaching. They managed to get out a week before the Iraqi invasion and stuck together.
"As a young family we moved around a bit because of dad's job. After living in Nairobi, we moved back to Paris, then back to the Netherlands before we set off for Australia. I loved it there. It's where I picked up rugby too, so I have a lot of happy memories of throwing a ball around the backyard or tackling my mates into the swimming pool.
"By the time I was 11 I was playing full-tilt on a full pitch, with fully contested lineouts and scrums. So, when we moved to Belgium the rugby took a bit of a backward step. Later, in Berlin, it wasn't even an option. I wasn't enjoying myself, so my parents raised the idea of sending me to boarding school in Ireland."
It is 7 years since Mollen landed into Blackrock College. With an abundance of pitches to whet the appetite and his mother's family around the corner, it took little persuasion. While his rugby grounding was unique, he nevertheless felt up to the task. Determined to make an impression, he joined his new friends at internal trials. It proved to be a bit of a reality check.
"I guess you could say I fitted in down the bottom of the ladder in rugby terms!" he admits. But as a Transition Year student, time was on his side. He worked on his skillset and even ventured into the gym for once. By his sixth year he managed to get a slot on the bench in a star-studded Senior Cup team that included the likes of Joey Carbery, Caelan Doris and Nick Timoney.
Though lucky to have been able to develop his game in a team that would make up a decent professional outfit today, it wasn't until Mollen stepped out of their shadows that he began to push on. Tony Smeeth had worked with Mollen at Blackrock and convinced him to join Trinity College. Once he had a grip, there was no letting go. He rose through the ranks and beyond with haste.
"The Sevens first came into it in November 2016. In my second year at Trinity, clubs were asked for recommendations and Tony put me forward. I'd played it before in Australia, but this was a whole new ball game. I remember going out to Blanchardstown and the pitch being flooded. But I managed to stick with it.
"The real turning point came when I was called into a training camp in Spain that I'd originally missed the cut for. At 9pm the night before an early flight to Alicante, I got a call from Stan McDowell. I didn't have to think twice. I arrived at the airport the next morning in some Leinster gear I had from before and the lads just looked at me… Mick McGrath gave me half his bag of Irish kit and said, 'throw whatever you can on.'
"I don't remember the specifics of the tournament aside from playing the Spanish several times. I was thrown in at the deep end, but I had nothing to lose. With the sunshine and heat, it was more like the Sevens I'd known in Australia. I played off the cuff a bit, played to my strengths. I loved it!"
Now in his third year with Ireland, Mollen can count himself among a core group of Sevens players who have guided the country to their first ever season on the World Series stage. It has been a remarkable journey for the group.
"Most of us are lads who were never picked up or were moved on. We were the lads without commitments elsewhere. I guess we all had our disappointments along the way. That's what made qualification so special.
"It was difficult at times. I remember going to Poland after the Rugby World Cup Sevens in San Francisco. No disrespect to Poland or to the competition, but deep down our heads knew it wasn't where we wanted to be. Yet it matters. You go at it and do what you can."
If 'do what you can' means securing the European Grand Prix title for the first time, then Sevens rugby in Ireland would appear to be in a good place. Yet for all the success they have been enjoying, surely it comes at a price?
"We're not an unknown quantity anymore," Mollen admits, "but it's difficult to stop us. Most teams on the circuit have their own characteristics. We don't play in the most complex way. Our attack is a strength, our speed and skills. When we're on song, there aren't many teams that can cope with us.
"The whole set-up in Ireland has improved. There are some spectacular young lads being introduced all the time, guys with such vast skillsets who will go on to have good careers whether they stay in Sevens or not. We still have a lot of ground to make up on teams like Fiji, but when you've 24 lads at each session you can't help but keep pushing on to ensure you'll be in the team."
Growing up in Nairobi, Canberra, Brussels and Berlin, Bryan Mollen could never have expected to one day represent Ireland on the international stage. No matter where he is in the world, his parents never seem to be far away, beaming with pride.
"Don't forget, I'm still half Dutch!" Mollen says, as we get up to leave a Dublin café. "My dad would kill me if I claimed to be 100% Irish! So, in certain sports, like football, I'll go for the Dutch. Other than that, I'm settled here, Ireland is finally my home."
Back to News
Latest Posts