News
Gearing Up Again
13th October 2021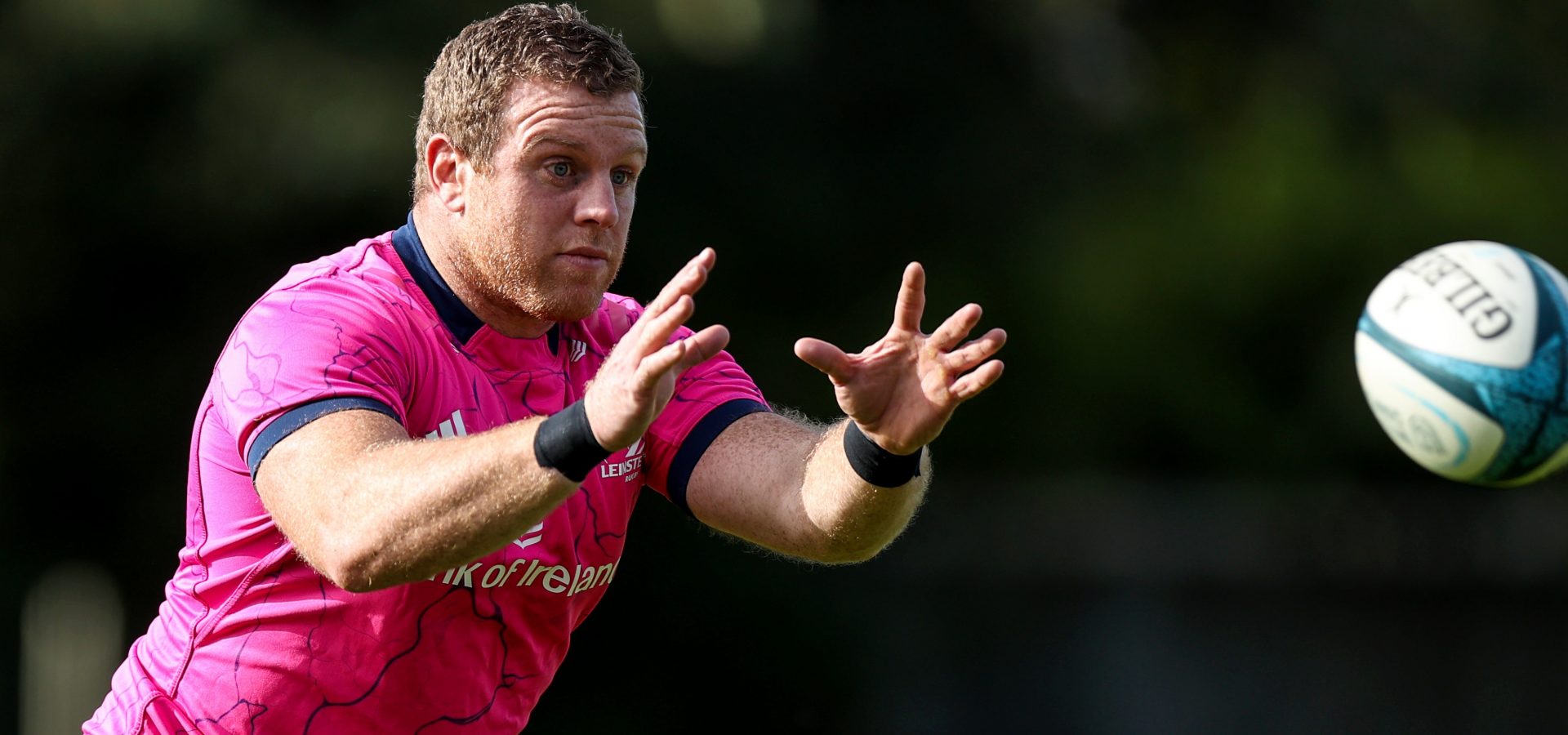 Entering into the fifteenth season as a professional rugby player, Sean Cronin's identity is synonymous with that of his exploits on the field. Capped 72 times by Ireland throughout a trophy laden decade for both club and country, the Limerick man could be forgiven for easing off the pedal and riding out the final years of a glorious career.
Yet as Father Time taps on his clockface, Cronin is not letting a moment pass him by. While he intends to eek every ounce out of his body before he calls time on his playing days, it's clear that his perspective has also broadened as a new horizon looms. Earlier this year Cronin completed a business degree from Griffith College.
"I actually started a business course back in UL many, many years ago and had it transferred to Dublin when I moved to Leinster so it's been a long time coming! I'm delighted with it. Over the past year there's been no getting away from the fact that I'm in the twilight of my career so I quit beating around the bush and started putting plans in place.
"Leo [Cullen] has been very keen for lads to get involved with Dr Emma Burrows and to use the supports Rugby Players Ireland provide. The whole study thing was something I should have done earlier in my career but you can become very narrow minded with the rugby and everything else tends to go by the wayside.
"I haven't been the greatest for the books but I've enjoyed having things that take my mind away from the game for a bit whether that's studying, coaching or a bit of volunteer work. It's all getting me ready for the next step but at the same time it has given me a focus that can benefit my game too even at this stage in my career. I'm a bit late to the party but hopefully with Rugby Players Ireland growing in influence, some of the younger lads won't make the same mistake."
Despite his additional commitments, Cronin has also been dividing his time between Dublin and the M7 with his young family having relocated to Limerick. While most would prefer to avoid the commute, the 35-year-old hooker has come to value his time on the road. Time for podcasts, music and even a bit of learning. He is also grateful for the comfortable journey enabled by Rugby Players Ireland's new partners at MSL Motor Group.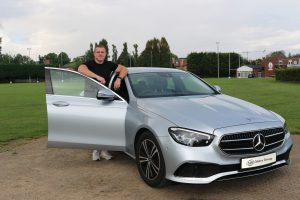 "I've been with MSL about 18 months now and to be honest it's been a really great business to work with. I've primarily dealt with Brian Downes at MSL Pottery Road who has been fantastic in terms of setting me up with a car to fit my needs. I have an E220 which is the perfect family car because when you have three kids like I do there's a lot to fit in!
"Being able to drive in comfort is a huge benefit too especially with the age I'm at, I need to be looking after myself. I look forward to the spin and getting a bit of time to myself. Plus, I now look the part as a father!"
Cronin's off-field initiative has also seen him link up with Rugby Players Ireland's Financial Services Education partners at the LIA, the Centre of Excellence for the Education and Development of Finance Professionals. Having secured his degree, Cronin set about doing his QFAs before learning of Rugby Players Ireland's newly established connection.
"I think the LIA and Rugby Players Ireland coming together is important for a few reasons. I think it's really good for younger players coming into the game for a start. Getting a bit of money at that age can be very exciting but they need to be thinking about how they use it and the LIA can encourage financial models they can benefit from.
"It's also important for the older guys like myself and Devin Toner who has also got on board with what they're offering. It's a really clear-cut programme. We have our six modules, six exams and they send you all the materials you need. The lines of communication are very good and the system online is fantastic to use. Personally, it's a great opportunity. I feel there's an additional layer of support now and I think it will be a really good partnership for the players' association across the board."
With more time on the road, study and the extra care a 35-year-old body requires, Cronin's time has been squeezed more than at any other time during his career. The saying goes that you can't teach an old dog new tricks, but Cronin would beg to differ.
"I had to make it work because I could suddenly see the importance of it. We get a lot of downtime as players and so if I was to walk away from the game not having put that to good use, it would have been a huge regret. I wish that I had realised I could do this a few years ago. Back then the thoughts of it all put me off but it's just about being organised. They key is getting into the routine of it and it becoming part of your day. It's about being proactive and utilising your time efficiently."
With crowds returning to stadiums and the South African sides posing a new challenge to Leinster's undisputed domestic throne, Cronin remains as excited for this season as any other. In recent years, staples of the dressing room have moved and the temptation might have been to do likewise but he feels he still has plenty to offer. At the weekend, Cronin was a familiar name on the scoresheet once again.
"As we've seen over the past year, you never know what's going to be around the corner. I'm off the back of a good pre-season so I'm really looking forward to kicking on. The sessions haven't got any easier but I've been trying to cherish them as much as I can. It's not only because of the age I'm at but also because we've come through such a strange time. The years pass by very quickly. I don't want to take any of it for granted.
"The younger lads keep pushing me on too. I'll have a right battle on my hands to get into the team this season with Ronán (Kelleher), James (Tracy) and Dan (Sheehan) but that's all part of it isn't it? A challenge brings out the best in us. I know what I can bring to the mix."
This interview features in the latest edition of our magazine. Check it out!
Back to News
Latest Posts