News
GAINING THE UPPER HEND
02nd November 2017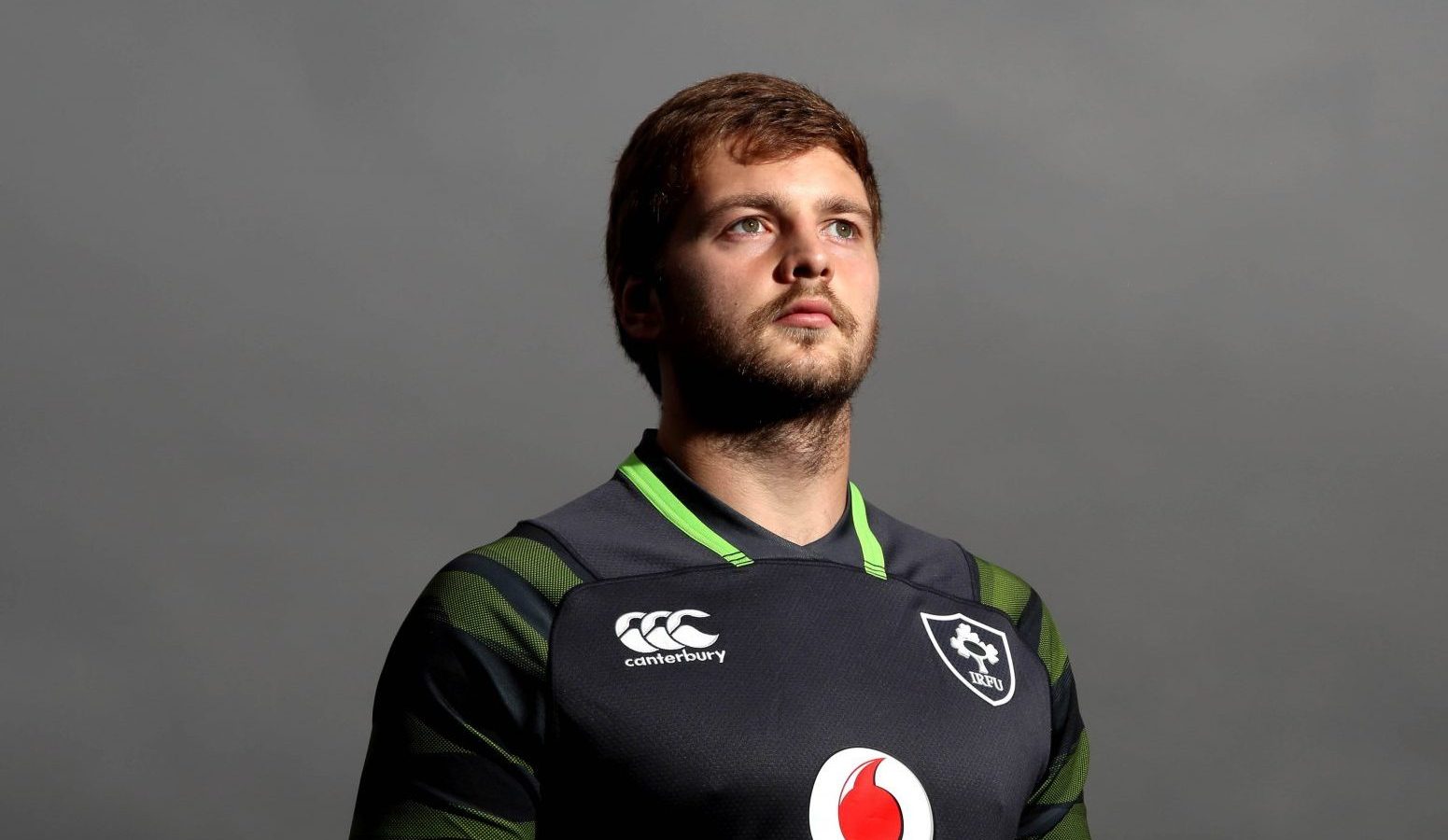 Not so long ago, Iain Henderson would not have been instantly recognisable even if his 6ft 5' frame decided to crawl, walk or run down any other main thoroughfare in Ireland, England, Scotland or Wales.
But every four years, a community of people become a nation – they share pints, songs, ambitions and heroes, leading many to think that on these occasions of great collective emotion this 'nationhood' not only persists but glows with indestructible life.
Alas, cool analysis whispers that the common bond of a British & Irish Lions tour lasts only for a little while.
How Henderson might have wished for a little longer.
Having made an underwhelming start to his Lions adventure, the Ulster second-row became something of a powerhouse for the midweek side as the 2017 tour progressed, prompting many to suggest that he should be included in Warren Gatland's Test XV against the All Blacks. However, Henderson and several of his new teammates ultimately struggled to shake off the repercussions of a disconcerting win over a hastily assembled team of journeymen in the very first outing of the tour.
"That game was frustrating for me," the recently married Craigavon man admits. "I don't think anyone who played that day did themselves any justice. A number of factors influenced the performance, but in New Zealand a win is a win. Of course, we'd have liked a better win, but had we beaten them by 60 or 70 points all of a sudden we'd have been an invincible Lions team and might have approached the rest of the tour a little over confident."
While it's doubtful that Henderson put himself at the mercy of a blood-thirsty media for the sake of lowering expectations, he remains privileged to have been part of what can only be described as a successful Lions series. After John Dawes of 1971, Sam Warburton is the only Lions captain to come away from New Zealand without having to remove the albatross of sporting inferiority.
"Had you said to me six months ago that I'd be on the Lions tour but that I wouldn't get a Test spot, I'd still have bitten your hand off for it. I really, really enjoyed myself. It was such an incredible experience, I made some great mates and I think I ended up playing better because I was enjoying it. Sometimes you get bogged down worrying about all the details of rugby and forget to enjoy yourself a wee bit – I think that's what happened at Ulster last year."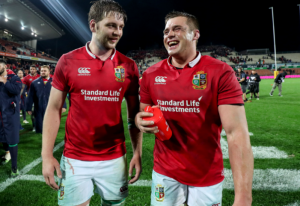 Off the back of what was a difficult and injury interrupted season in Belfast, one might have felt that a summer off would have done the Ulsterman no harm. Yet it's not often that the Lions come calling. Despite a relatively low-key campaign, Henderson found himself on the plane and heading into a whirlwind six weeks under the glare of the rugby world.
But while some had earmarked him for a big tour reminiscent of the role Jeremy Davidson played in the triumphant 1997 tour to South Africa, Henderson's best work ultimately took place away from the public eye. As the Test games approached, Henderson found himself some way down the pecking order in what was one of the most competitive positions in the squad. But rather than throw the towel in, he resolved to make the most of the resources available to him.
"The way the games led into each other, you knew whether you were going to be involved or not. Most guys had a fair idea, otherwise you were living on false hopes. There wasn't a huge shock when I wasn't involved. I felt I did ok against the Chiefs and the Hurricanes which I thought might put me in the mix, but the teams were slightly more solidified than I would have hoped for. I worked very closely with Steve Borthwick and he was constantly telling me what I had to do better or differently. If I was out there now I'd still be striving for that Test spot."
With Rory Best also failing to feature in the Test side, it may be that Ulster stand to profit most from the pair's Lions experience. The Irish captain lined out alongside Henderson on each of their four starts and they no doubt fine-tuned their on-field relationship which can only stand their country and province in good stead. But while their work-ethic was commended, it seems that the duo were able to put their feet up at various junctures. With the team management cognisant of their players adding several games to an already gruelling season, there was a relaxed atmosphere away from the training pitch.
"Imagine taking away 40 guys and telling them you can't drink for 8 weeks?" Henderson chuckles. "By the time you get to the last test, everyone would be liked caged animals and at each other's throats. But it was managed well. After most of the games with the club teams, you had a beer in the changing room and afterwards with your opposite man. I swapped jerseys with everyone I played against. From our own gang, I obviously knew Jared [Payne], Rory and the Irish guys pretty well. But outside of that I didn't know anyone. I met up with Tommy Seymour for lunch a few weeks ago, now he'd be a good friend. The bonds that you make, most of them over a beer, are really essential. They are memories I will have for the rest of my life."
While Henderson can claim to have made many friends on the tour, he is looking forward to lining out once again alongside his closest mates at the Kingspan. With the introduction of The Toyota Cheetahs and Southern Kings to the PRO14 though, he will have ample opportunity to sample further foreign adventures this season.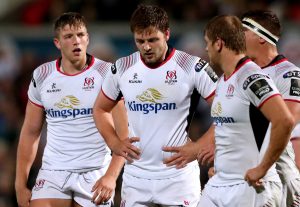 "It'll be like a mini-tour in the middle of the season and something the guys will look forward to. I'm sure after the games we'll have a few beers too. I think it's key that throughout the season you don't forget the social side of things. If you aren't enjoying each other's company, if you aren't having a bit of craic with each other, something goes a bit stagnant within the squad. You've got to keep the liveliness there and make sure everyone is enjoying themselves and the environment that they're in.
"There's a great buzz about the place at the moment. I'd heard a lot about Jonno Gibbes from the Leinster boys and he has lived up to expectations. There is a bit of a fear factor and the guys are pushing themselves knowing what he wants. A wee bit of nerves has had a positive impact. The boys have met up a few times, we've had golf days and other activities. It's all been really good craic. There is a lightened mood, but we have to make sure that it doesn't drop."
Keep an eye out for Iain Henderson skipping through Belfast this season, albeit with quite a bit more notice.
Richard McElwee
Back to News
Latest Posts