News
Fuel the Future
01st March 2023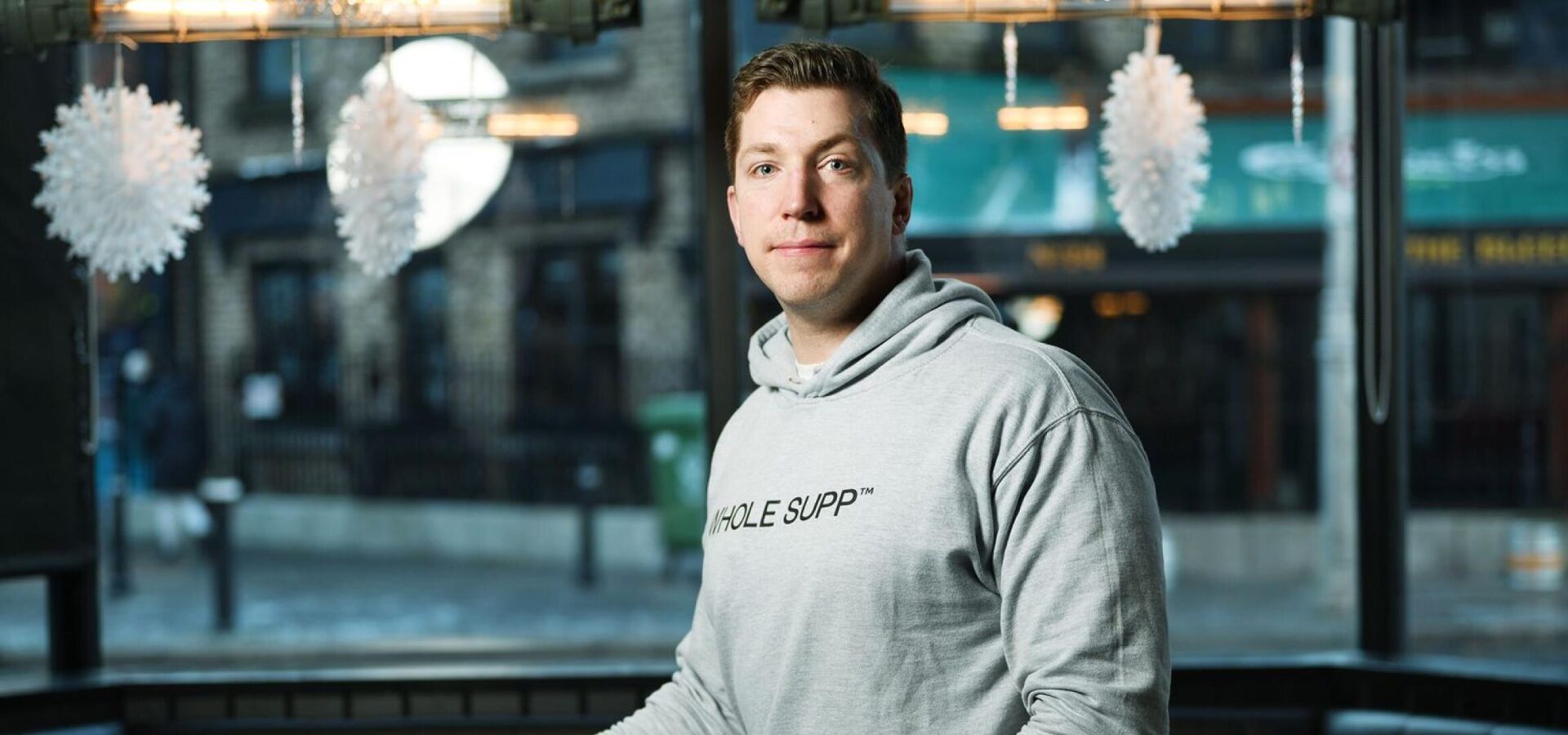 There's a saying that if you change the way you look at things, the things you look at change. For Darren O'Reilly the athlete, he didn't achieve all he wanted to in his professional rugby career. But the further he gets from his rugby playing days, the clearer it becomes that those formative years of dedication, resilience and sacrifice were in preparation for something greater beyond rugby.
"My rugby career gave me the fundamental transferable skills that have since proved to be critical through each stage of my subsequent career," he says. Entering the corporate world in Dublin upon his retirement, O'Reilly soon moved to London to help build high-performing sales teams for a publicly traded company.
Today he can be found in the startup world applying those hard-fought skills to the ultra-competitive world of nutrition, wellness and food innovation. "So while I didn't get all the extrinsic rewards from the game that I'd hoped for, I did receive a hell of a lot more than I thought I was signing up to at the time."
A prominent Irish underage international, 'failure' never formed part of O'Reilly's vocabulary as he rose through the rugby ranks. Even as he shared dressing rooms with an array of future professionals, it was O'Reilly who was earmarked for success at the top level.
"Do I think I failed in my rugby career? At the time that's what it felt like!" he says with admirable clarity. "I grew up playing rugby through the various levels for Ireland and so my ambition was to play for the senior side, of course it was."
Now as co-founder of Whole Supp, a natural high-protein superfood shake, O'Reilly is evidently nonplussed by having such a narrative attached to his past. If anything, it informs people as to his high-performing credentials while his experiences, both good and bad, now help guide his entrepreneurial instinct.
Let go by the Leinster academy, O'Reilly recognised that the backrow was a suffocating space in the Irish rugby landscape. He weighed up his options. Mike Ross was in the final straight with no evident successor in waiting and so O'Reilly identified that his opportunity to cut through the traffic to an Irish cap might lie in the front-row. He was soon packing his bags for Esher in the English Championship who were prepared to facilitate his conversion.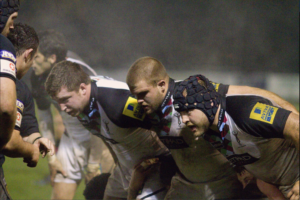 Things went well for a time. The Dubliner showed great promise in his new position, prompting Conor O'Shea to take him to Harlequins where he could further his education. Soon several more doors began to open, not least Joe Schmidt's who was in need of short-term cover back in Dublin. O'Reilly duly obliged.
It was a rude awakening.
"The unfortunate reality, as I quickly found out, was that I simply wasn't good enough," he admits. "When I returned to Leinster the whole programme had gone to another level. There were guys in there who had been my peers at school and were now routinely winning Irish caps and European trophies.
"I lived with Ferg [McFadden], played schools with Rob Kearney and Lukey [Fitzgerald]. When you're surrounded by these guys as a young player you can't help but see yourself in the same bracket as them. It was great in terms of pushing my own standards, but it was hard to walk away from something I had committed so much of my life to. It formed a big – maybe outsized – part of my identity at the time.
"In hindsight, I could have journeyed about the professional world some more if I stayed in the backrow but the goal was to push on and I felt that opportunity was as a prop. I have no regrets."
Having left Leinster, O'Reilly played out the rest of his playing days at Lansdowne, winning an AIL under Mike Ruddock in 2018. He was the elder statesman of an elite squad that contained the likes of Tadhg Beirne, John Cooney and Marty Moore amongst many other notable names. It proved to be a highlight and a fitting finale before he returned to London to embrace the corporate sector there.
"As a rugby player, you take a lot of the benefits for granted. The professional infrastructure programs many of our dietary decisions. I only noticed it when I went back to the UK and faced the demands of long hours, commutes and all the deadlines. I thought I was really well educated in that space, but I found myself reaching for convenient food choices that had negative nutritional value.
"I'd grab a coffee on my way to work, get a cheap lunch and grab what I could for dinner. I had a nutritionally disastrous diet and lost not only general condition but also unintentionally dropped about 20kg. Any player will tell you that diet is the most important thing to get right but the hardest thing to manage. There's a reason why players have meals and snacks laid on for them.
"Thankfully I had some awareness of what was going on so I had my eye on supplements and ended up spotting some gaps in the market. I explored it a little further and sought out someone who is a thought leader and could help me redefine this space.
"Anyone I spoke to pointed me towards Dr Brian Carson who is an expert on physiology and nutrition. He brings a huge amount of energy, passion and knowledge to what we're doing."
Together, O'Reilly and Carson are hoping to make the lives of busy people a little bit easier. While they don't expect people to use their product and complete 106 marathons over consecutive days like Kate Jayden, the Team GB long-distance runner who was fuelled by Whole Supp, they do want to educate and encourage people to take stock of their food intake habits.
The duo are working with professional athletes (their 'power users') given that they tend to be early adopters and have high demands from a nutritional value perspective. Most will have used powdered food before and for many it still forms part of their daily habits. It also makes sense to leverage O'Reilly's network and already the likes of Fergus McFadden and Sean O'Brien have signed up as brand ambassadors.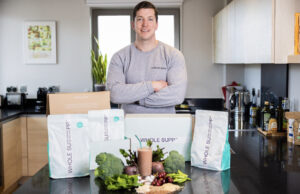 "While we're not a rugby business," O'Reilly asserts, "I think it's important to tap into the networks at your disposal. I've seen some really proud people leave the game and think they can go it alone. They fail to appreciate that the rugby community will genuinely try to support however they can.
"Regardless of how successful you have been in the game or if you've had a career like mine, no matter how prepared you might be, on that first day out of the game you are starting out in a new world from scratch. You have to be open to learning and to lean on people."
O'Reilly recalls his first day of rugby retirement and reaching out to any number of professionals for a bit of guidance on how he might take on the world. Now in the guise of an entrepreneur himself, O'Reilly hopes to be someone retiring players can turn to for advice. He is also recruiting for a number of roles and appreciates the many qualities an elite athlete would bring.
"The guys I played with are few and far between now. There's a few of them still in there and on the morning of a game I'll send them a text. For some that's been a solid 15 years of good luck messages!
"Even though some things didn't go my way and I might even have been a little envious, I remember how exciting it was for the guys that were breaking through. Equally, though I might not have enjoyed the same heights, I know how deflating it can be to be coming out the other side. I hope they know they can call on me if they need any help navigating their next steps.
"Everything takes a bit of time. Whole Supp will take a bit of time to land too but it all comes back around. Life kicks on and just like rugby there'll be some bumps and bruises but if you find something you believe in, go after it. I like to think I went after my rugby career but maybe the way it led me to Whole Supp was my true purpose afterall."
Back to News
Latest Posts