News
From the Backrow to the Front Line
21st March 2020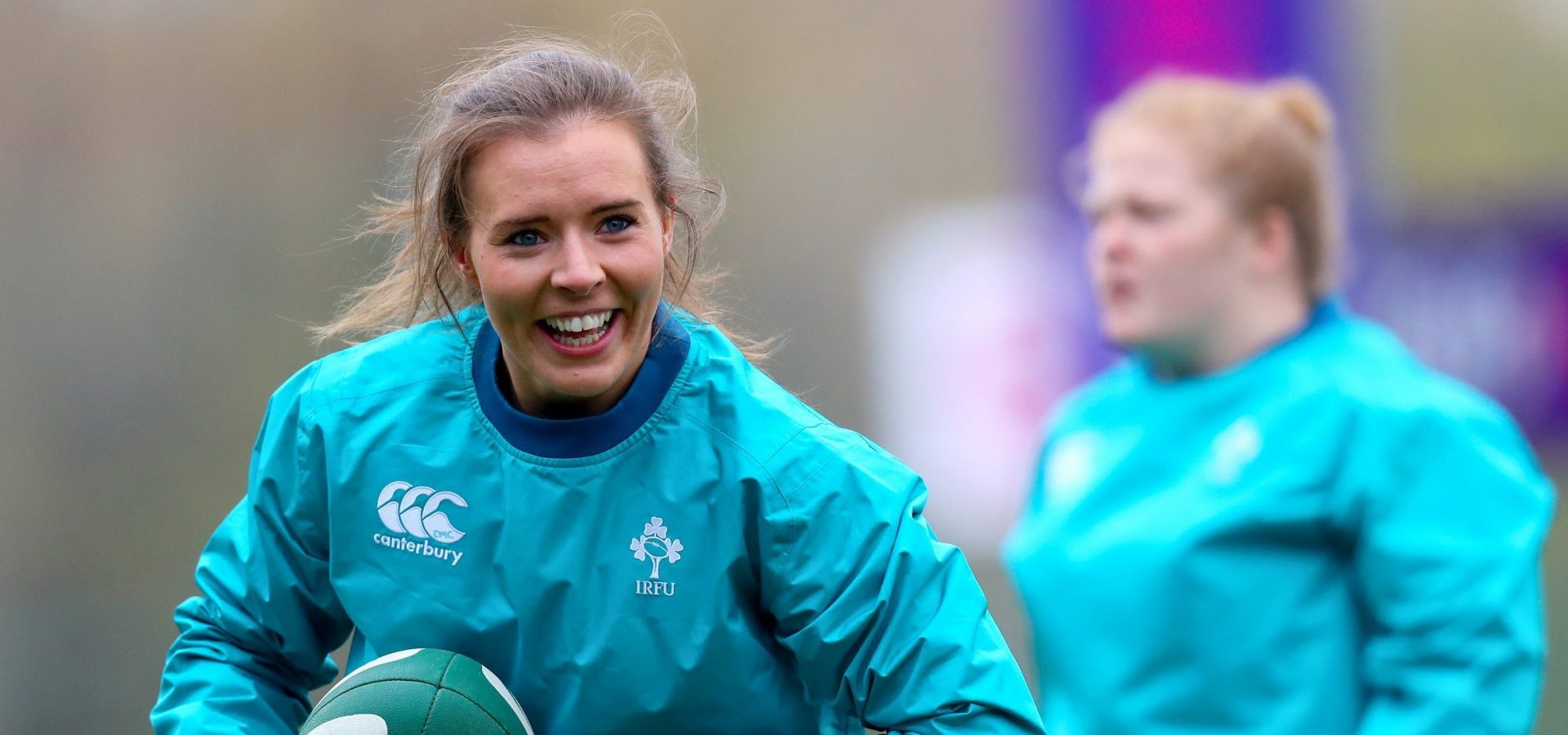 The conversation opens with a little sigh. "This week has just been mental," Dr Claire McLaughlin admits. "I can't even say it's been massively busy, but all the uncertainty takes its toll."
The Irish international has just ended a full week of work in the Accident & Emergency Department at Ulster Hospital in Belfast. She has just caught up with her boyfriend for the first time in several days and is looking forward to a long walk.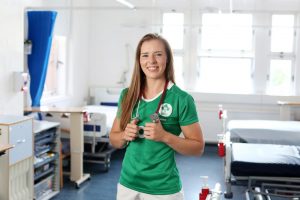 "I'd been off for the guts of a week before I went in last Monday. I'd been listening to the news about Covid-19 and constantly refreshing my social media for updates. I was worried about what I'd be facing. That seems like ages ago now. It's such a fluid situation that it's changed plenty since then.
"Everything has been happening on the go. We have had to restructure and there have been some logistical problems we've had to iron out. It's difficult when you've been used to a way of working and things are suddenly changing on a weekly, if not daily basis. You just have to adapt and go with it."
Structure is part and parcel of her career as a rugby player, but McLaughlin's evident capacity to adapt will be an undoubted asset as the precarious nature of the situation stoops further still. Though worries beset her downtime last week, she has developed a new outlook.
"I've come to realise that, as important as it is, it's not wise or healthy to dwell on the situation or become too engrossed in it all either. I've been telling my friends to get outside, go for walks, go to the parks and climb mountains. Do whatever it takes to take your mind off of it."
Detaching herself has been no mean feat. Indeed, McLaughlin has also been feeling the impact beyond the hospital corridors. For the past week she has been living out of a local Airbnb to protect herself from the encroaching virus.
"There's a growing appreciation of the new reality. I do think people are taking it more seriously, but there's definitely plenty who don't understand how bad this could get. They just don't see how they can impact the situation or how the guidance might apply to them.
"It's frustrating but I can't control what people choose to do. Part of me is very worried about what we could be facing over the next few months, but all I can do is follow the Public Health advice and try to urge others to do the same.
"Everyone has the potential to slow the spread of the virus. What each of us chooses to do today will impact the number of available ICU beds in the hospitals over the next few weeks."
McLaughlin, who failed to feature in Ireland's Six Nations campaign owing to a troublesome ankle injury, has been working hard to get back to full fitness. Understandably, the recent postponement of rugby activity in addition to the closure of gyms and facilities has been a source of frustration for the heavy-lifting enthusiast.
"I love training. It's something I can't live without and so the thought of not being able to do what I normally do is a stressful thought! I'll get around it somehow, but it is definitely challenging. I have been making some desperate pleas for equipment!
"But I know I'm not the only one. I can see it through my teammates and working in the hospital also brings it home to me – we're all in this together. There's a real feeling of solidarity in the healthcare system. It's really quite inspiring. Whenever you go in you know that no matter what, everyone is pulling in the same direction with you."
Since making her interprovincial debut for Ulster Rugby ten years ago, the Old Belvedere player has become a well-established figure on the domestic and international rugby scene. It's only natural then that she draws further comparisons between the two things she pours herself into.
"My rugby experiences have given me skills that are crucial in my other life as a doctor. Without realising it I had the opportunity to develop attributes like leadership and communication skills which you don't necessarily pick up in a lecture hall. Those skills are so crucial especially when you're faced by a situation such as this one when people really look to you.
"More importantly though, rugby has taught me the importance of teamwork. People think illness and automatically think of a doctor, but there is a whole team within the hospitals: the nurses, the technicians, ancillary staff, cleaners, porters, everyone…
"When our backs are against the wall you appreciate how much we all do for each other – just like on a rugby field. Everyone can have an impact and change the course of its path."
Following a decent campaign in 2018/19, McLaughlin was keen to progress further this campaign, especially in her new found position in the back-row. However, while she is undoubtedly frustrated to have come through a campaign without her usual impact, her eyes are firmly focused on next season.
"I had surgery on my ankle last June but made the mistake of trying to come back too soon, several times. I was actually on track for the Six Nations before it flared up against Wales in a warm-up game. I continued to come to Dublin every week to watch and participate with the squad. I appreciate that being involved in any capacity is a privilege, but ultimately you want to put that green jersey on and play your part.
"I guess, from a selfish point of view the break in the rugby season has come at a good time for me. I was finding it increasingly frustrating having to look on. Obviously, I'm aware that it's being facilitated by the most awful of reasons but it's easy to be overwhelmed by the negativity.
"It's important that we all look for the positives in this where possible. I have to see this as an opportunity to get myself right and keep myself healthy so that I'm ready – whenever that is…"
Back to News
Latest Posts